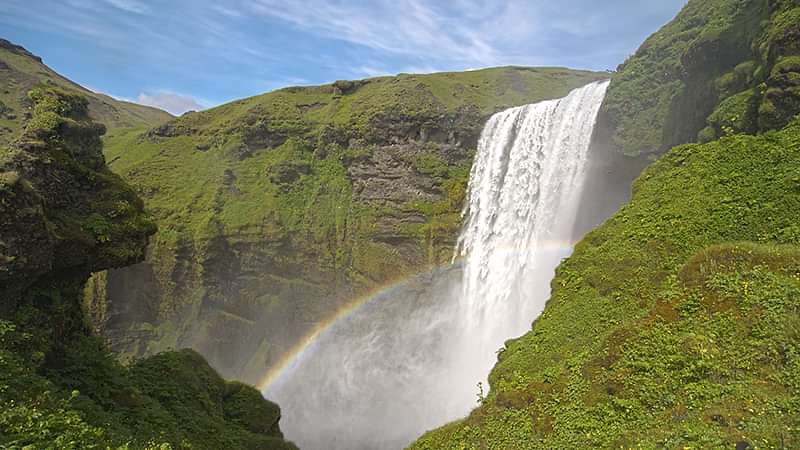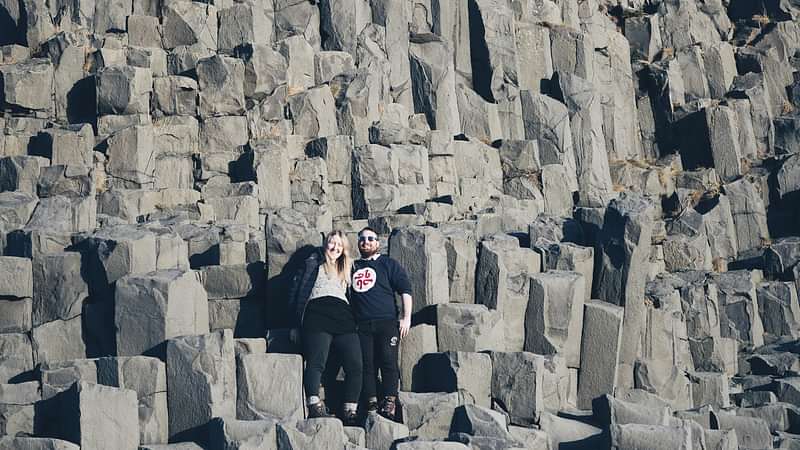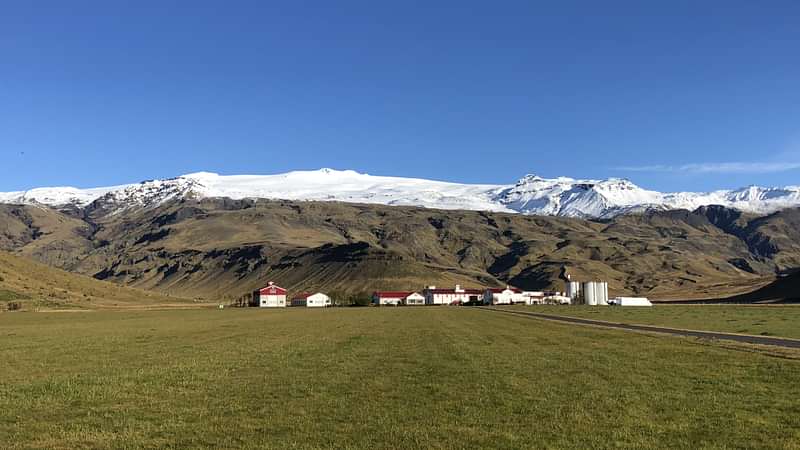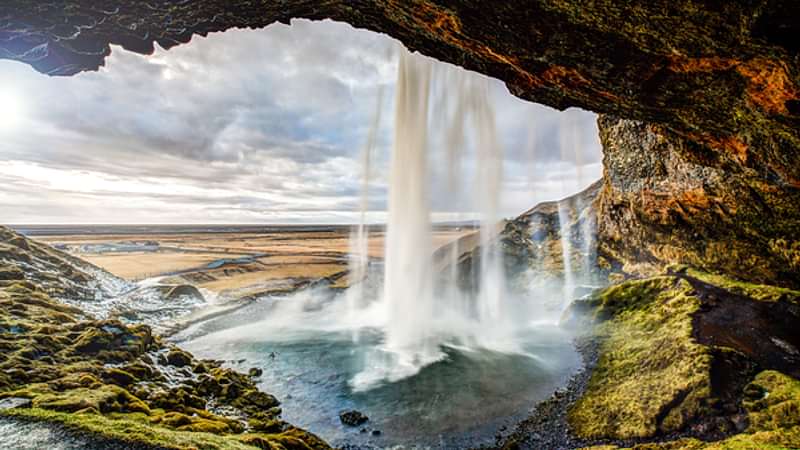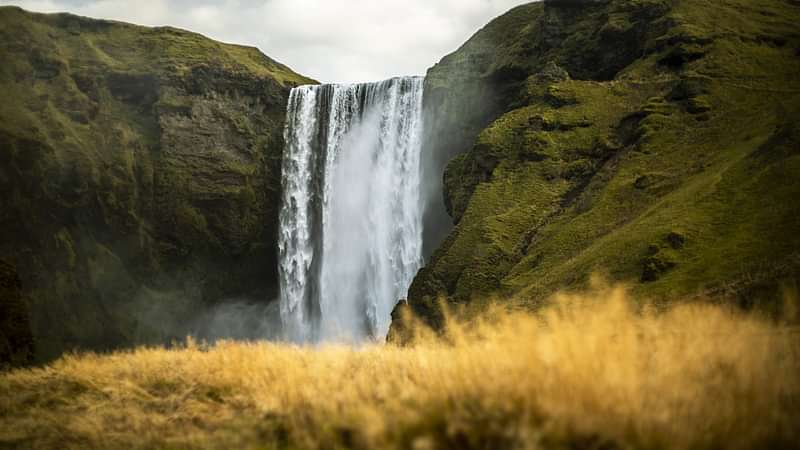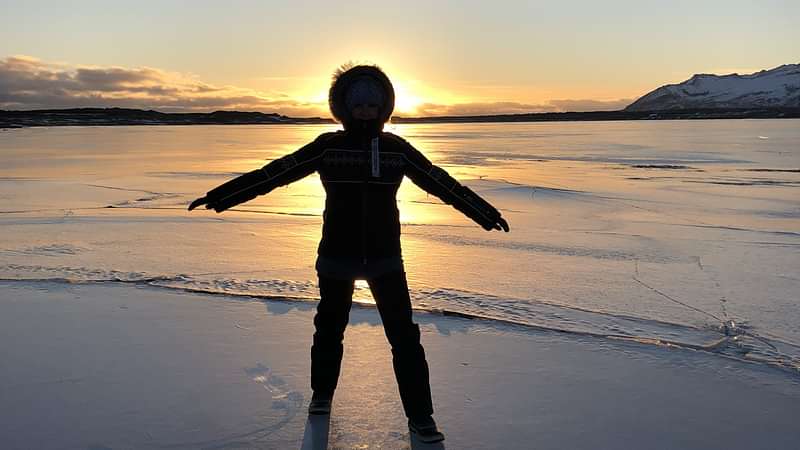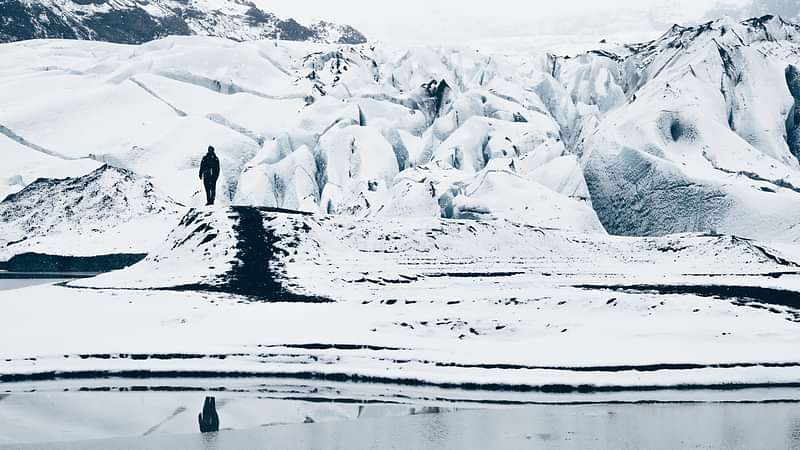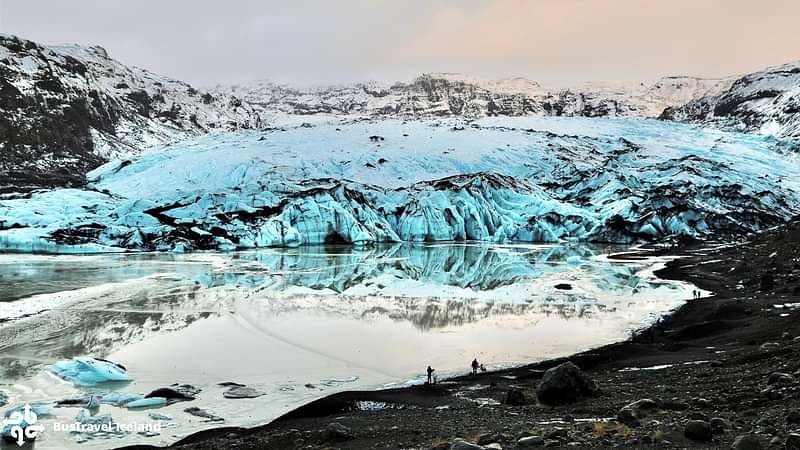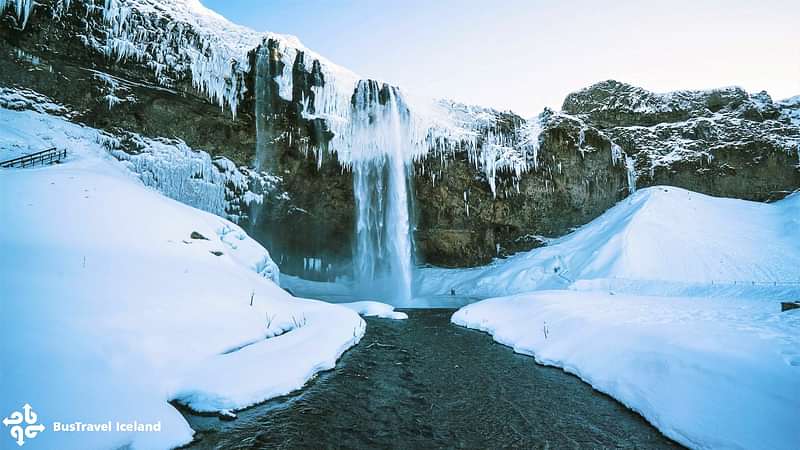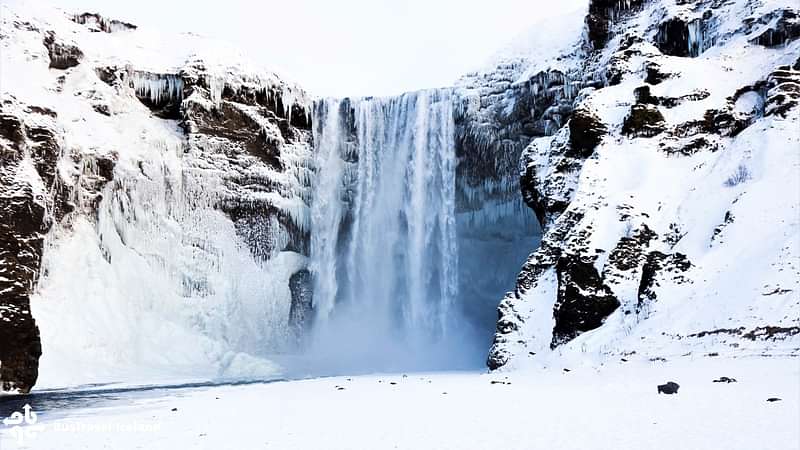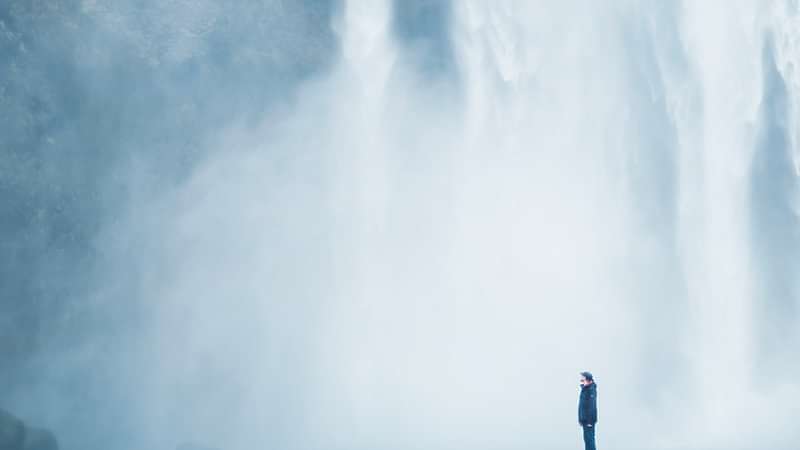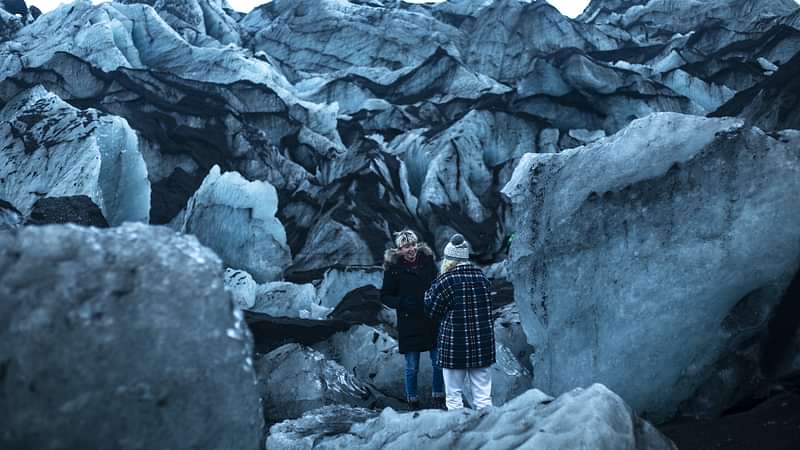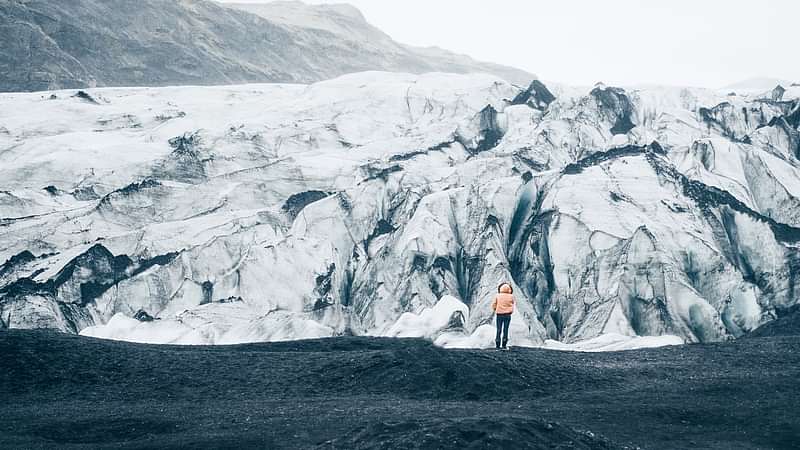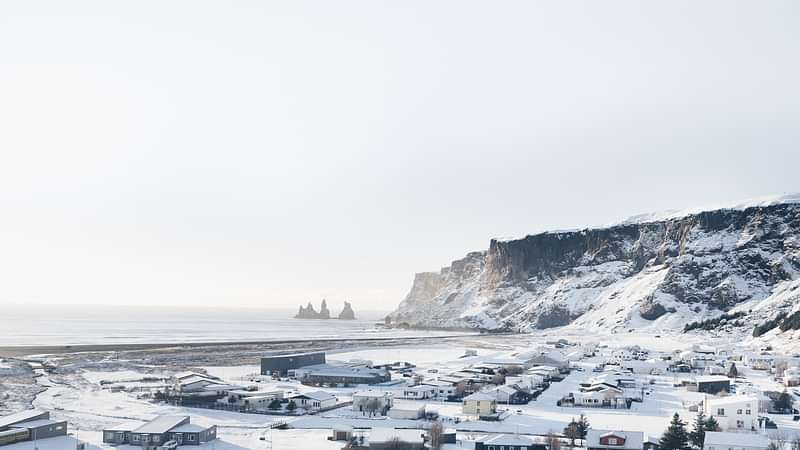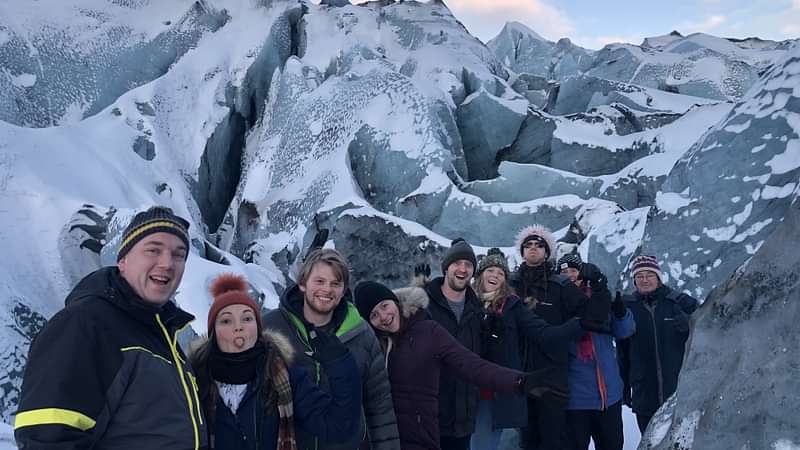 Use the Promo Code SUMMER10 at checkout to get 10% OFF as part of our Summer 2023 Sale.
Description
In Iceland, the landscape can change drastically within a few short kilometers. Its reputation as the "land of fire and ice" is well earned. Nowhere is this contrast more visible than the south coast of the country. Landscapes and geological features and colors change from one moment to the next along this famously scenic route. The Ring Road we follow features idyllic waterfalls, looming mountains, dramatic cliffs, ancient glaciers, and haunting black sand beaches. As part of this small-group tour, you will see Seljalandsfoss and Skógafoss waterfalls, Reynisfjara black sand beach, and the Reynisdrangar sea stacks as well Sólheimajökull glacier.
Our small groups are operated on modern and comfortable minibuses. The nature of the small group affords our passionate guides more time one on one with our guests, which we hope offers a more intimate and personal experience.
Join us for this classic day tour and experience the most varied and dramatic route Iceland has to offer. This is one of the quintessential day trips on offer from Reykjavík.
Highlights
Skógafoss Waterfall
Vík Village
Reynisfjara Black Sand Beach
Sólheimajökull Glacier
Seljalandsfoss Waterfall
Small Group Experience
Itinerary
Our day tour begins with our prompt pick-up service which covers a range of designated collection points throughout the capital area, including many hotels, guesthouses, and bus stops. Once we have everyone on board, we head east from the city and begin our exploration of the highlights of the south coast.
This route largely consists of mountains to one side of the bus with the often blustery North Atlantic seacoast to the other. Over thousands of years, glacial and sea erosion has been key in sculpting this eclectic and dramatic landscape featuring glaciers, volcanoes, black sand beaches, and acres of moss flecked lava fields. This contrast leads to an extremely varied day tour that gives you bits and pieces of the best that Icelandic nature offers.
Skógafoss Waterfall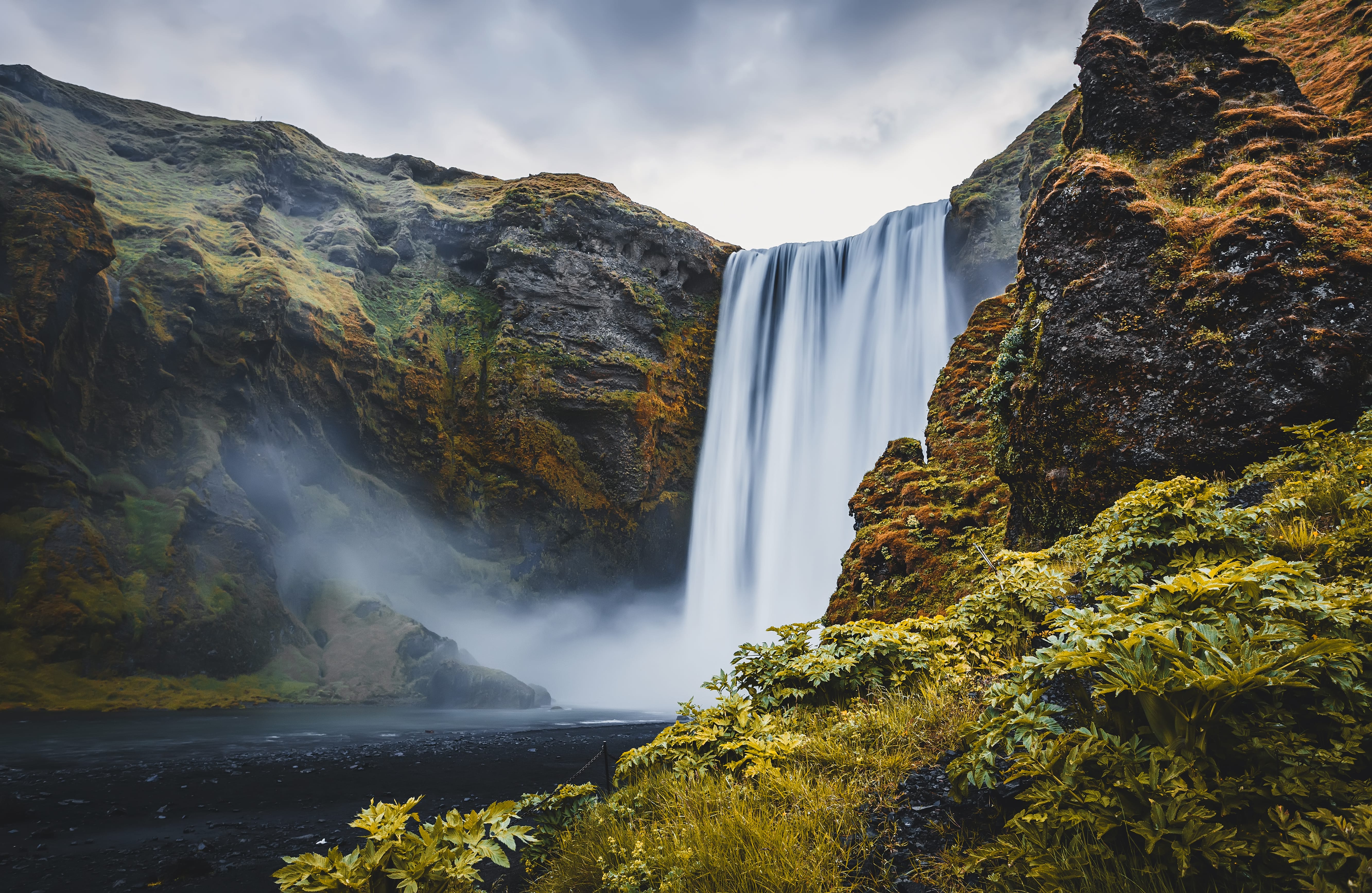 The first stop of the day is the Skógafoss waterfall. This waterfall is 60m in height and drops from old sea cliffs with views of Eyjafjallajökull volcano in the background. This enormous drop makes the power of the Skógafoss something else to behold. Visitors can experience the falls from two levels. From the ground, one can approach the water as close as you feel like and really feel its power. If you are feeling adventurous as well as energetic, there is a moderately challenging climb of 527 steps to a viewing platform at the top of the falls. This platform offers a bird´s eye view of those below as well as a peak to the northern highlands of Fimmvörduhals and Thorsmork.
Vík Village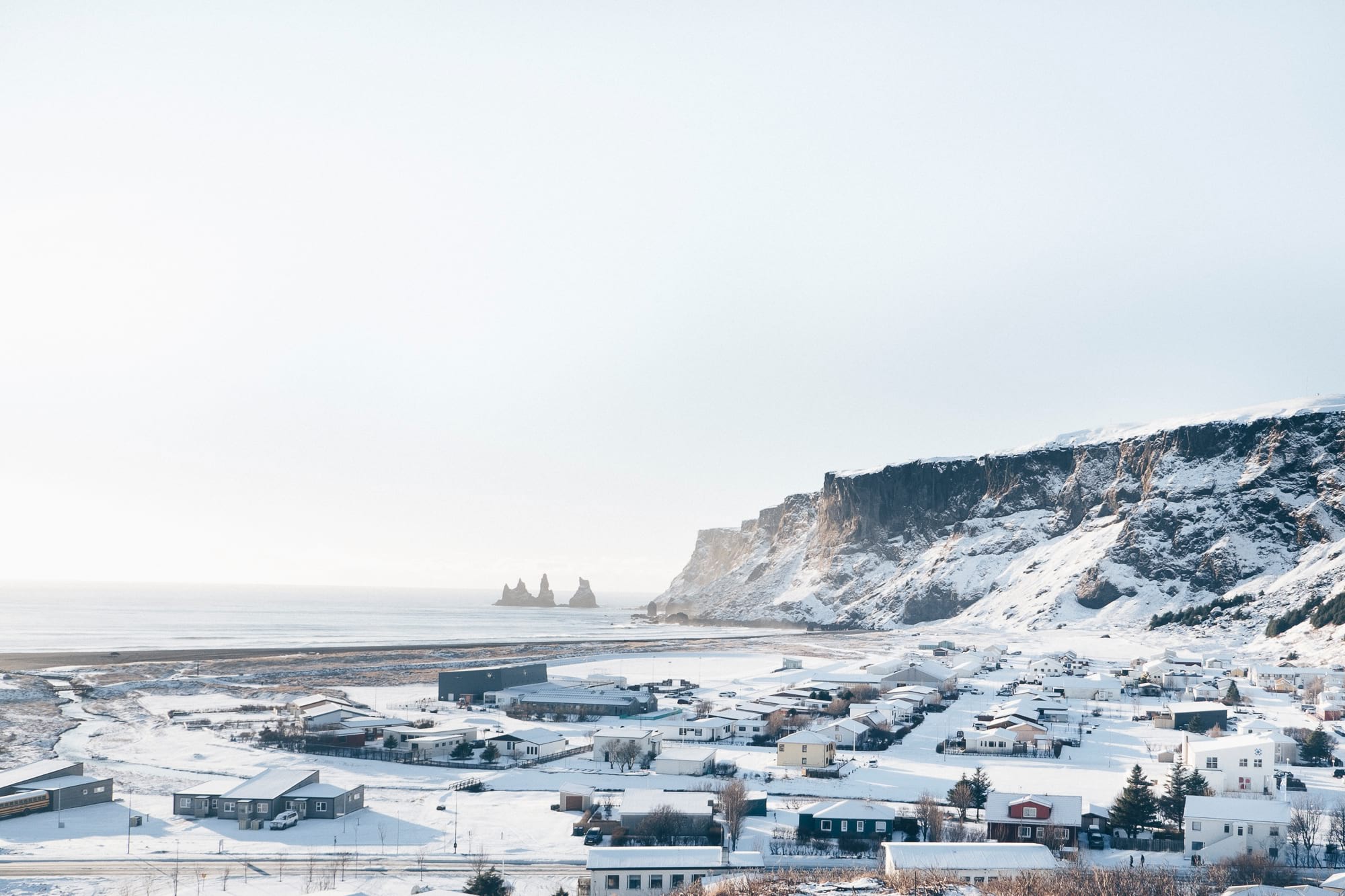 The picture-postcard village of Vík lies to the east of Skógafoss. This tiny enclave is famous for its church and vistas of Reynisdrangar sea rock formations. It´s a tiny community but offers a place for weary travelers to refuel and recharge. It´s also a great chance to pick up some locally made mementos of your time in Iceland. Just a few minutes walk away from the village along a nice path is the Vík black sand beach which gives you the closest views of Reynisdrangar Sea-Stacks, believed by the more mystically minded of locals to the remains of petrified trolls.
Reynisfjara Black Sand Beach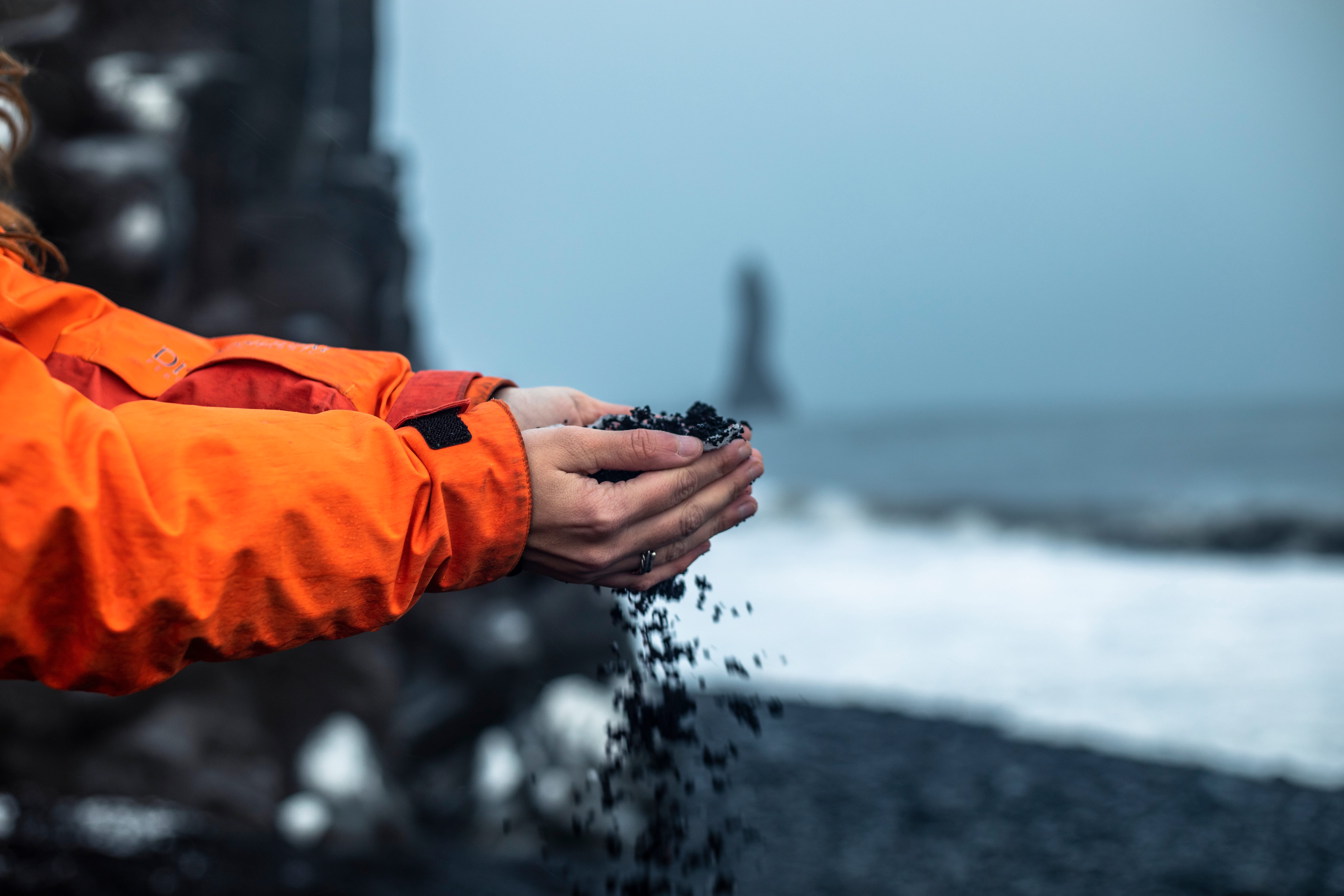 Reynisfjara black sand beach is one of Iceland´s most iconic natural attractions. Named by National Geographic as one of the top 10 non-tropical beaches in the world, this shoreline features black sands, formed from sea-worn black volcanic rocks. Also at the stop, one can see the bizarre and otherworldly basalt column wall and it is a classic Icelandic holiday moment to climb the columns and pose for a snap. The cave on the beach is wondrous and a popular wedding photograph location for a good reason. From here, you can also get another perspective of Reynisfjara as well as Dyrhólaey.
Beware the creeper waves in the area and be sure to heed the safety advice of your guide while in the area. The area is often very wild and windswept so warm clothes are essential.
Sólheimajökull Glacier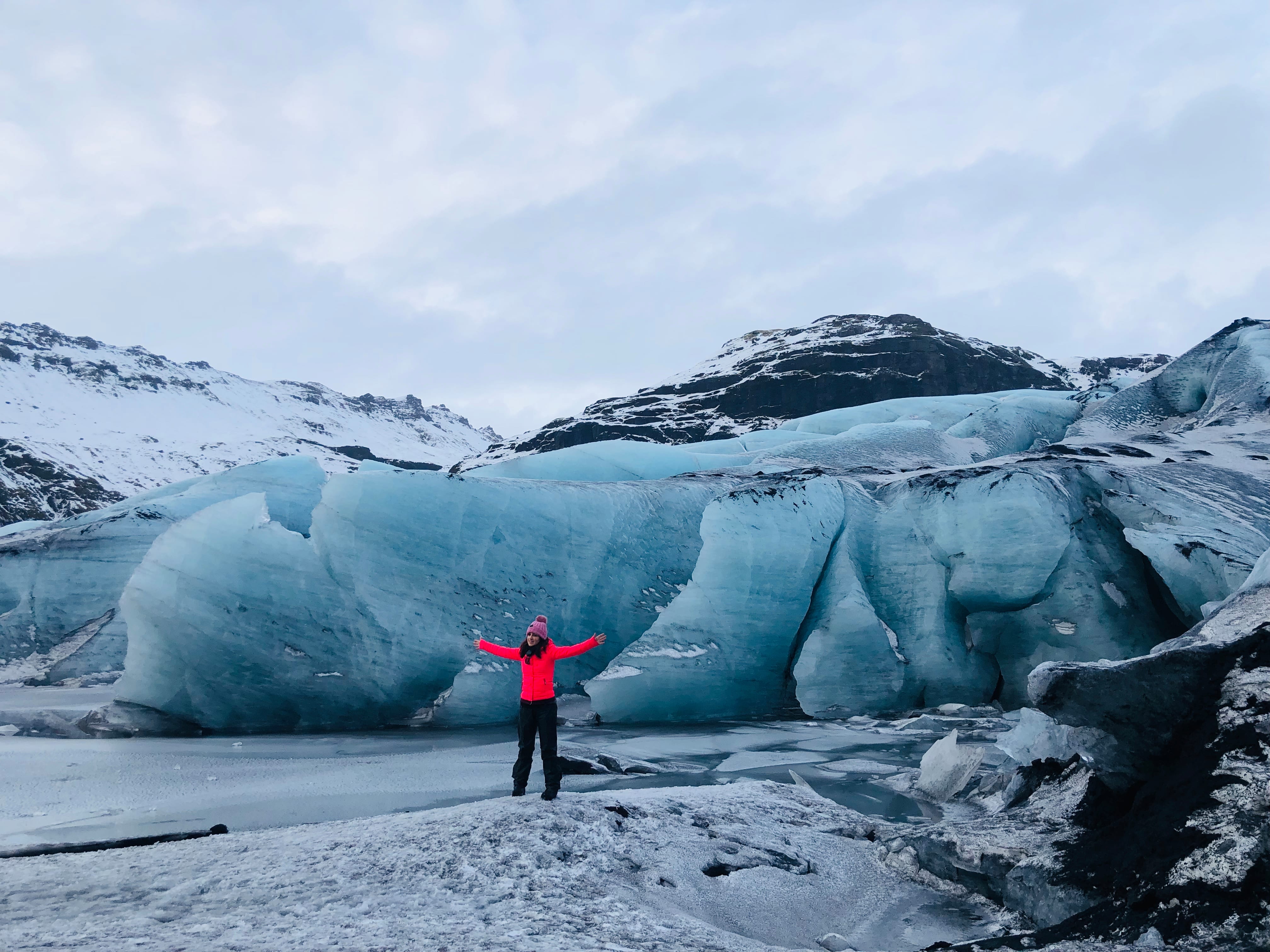 Sólheimajökull is an outlet glacier of the much larger icecap of Mýrdalsjökull to the north. This so-called glacier tongue descends 8km from its parent and offers both beautiful views and stark evidence of the effects of climate change. The whole area is fascinating and otherworldly with ancient ice exposed anew each with each year that passes.
There is a parking lot for visitors nearby, but due to the melting and retreat of the glacier, what was once a short stroll to the glacier is now a 20-minute walk. The glacier retreated almost 1km between 2000 and 2015. This rapid melting has left behind interesting features such as moraines and steep mountains, big boulders of rock, and a small glacier lagoon. The beautiful color of the ice is ever-changing after rainfall one can see a distinctive blue hue to the ice. The vast grandeur of the area gives visitors a glimpse of the landscape-changing power these mighty glaciers have wielded over the years.
Seljalandsfoss Waterfall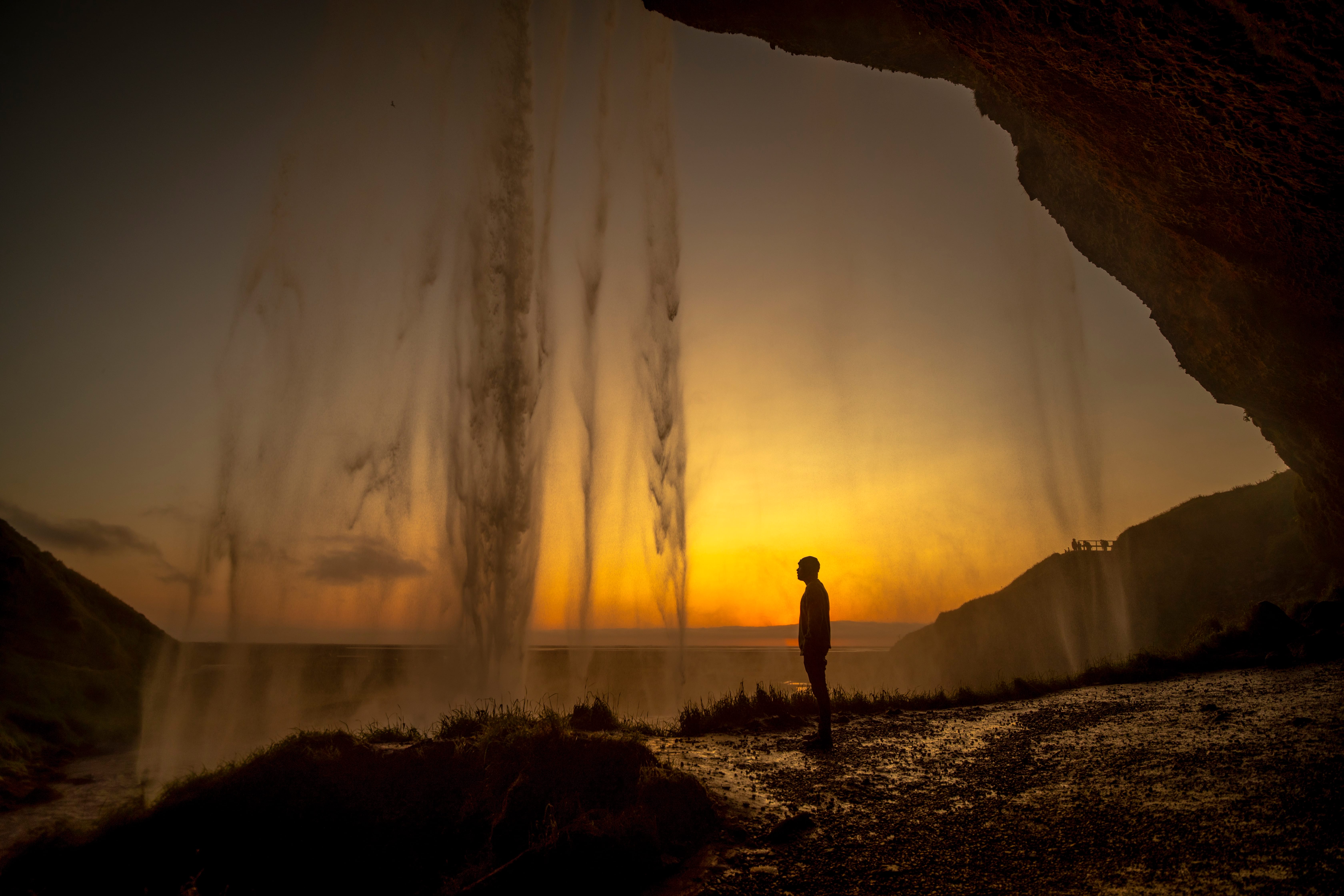 This Instagram favorite is most famous for the walking path leading around and behind the waterfall. Seljalandsfoss is fascinating and one of the most visited falls in Iceland. The water that feeds this 60m tall waterfall originates from the (in)famous Eyjafjallajökull glacier-capped volcano. Just a few hundred meters from Seljalandsfoss one comes across one of Iceland´s hidden gems, Gljúfrabúi waterfall.
As with the rest of this day, a raincoat and sturdy shows will prove essential. If you walk behind the waterfall you will get wet, so it´s best to be prepared.
This is the last stop of our day and we begin the meandering drive back to the city where you can continue your Icelandic escape.
What´s included
Professional guide
Free WiFi
Free pickup and drop off at selected locations in central Reykjavik
What´s excluded
What do I need to bring
Warm, water- and windproof clothing are always useful in Iceland.
Good sturdy shoes
All tickets are e-tickets so there is no need to print them out.
Important information
The duration of the tour is approx. 10 hours.
Timings and locations may change subject to weather and conditions.
There is no food included on this tour but there will be stops where you are able to purchase food
Sólheimajökull glacier is a 20 min walk from the parking. Good shoes are very important.
Reynisfjara is dangerous! It may not look like it but it is. Please study the signs carefully. Don't go too close to the water. Don't turn your back to the water Follow the instructions from the guides!
Cancellation policy
Cancellation fee of 100% if cancelled 1 day or less before departure
Guided Language
Reviews!
Thank you for submitting your review
Our tour guide was fantastic!! Incredibly knowledgeable and very friendly. He went above and beyond to make sure we learned about the areas we visited, and its history and traditions. I especially appreciated the Iconic Icelandic music he played on our trip. Don't hesitate to book with company! We had a great experience—pick and drop off was easy and on time. All of the Tour guides were super nice and incredibly knowledgeable. We paid the extra money for the small tours and I'm glad we did. Easy on and off at each of the sites. Thank you BusTravel Iceland for an unforgettable once in a lifetime experience ❤️
This was a great tour. Dennis was our guide and he did a great job of maximizing our experience and making the most of the time. I definitely recommend doing this tour as a small group, it's a long day of driving and the stops are short but if you are like me and don't want the complications of renting a car, this is an excellent and efficient way to hit the most popular spots. Be sure to be on time for pickup, and bring waterproof clothes to get close to the waterfalls.
We had a chance to have an amazing Journey through one of the most spectacular sights of Iceland = the Breathtaking Waterfalls Skogafoss and Seljalandsfoss, the Mystic Black Sand Beach with its charming Ocean Stone Figures and the Mighty Glacier !! Our guide Heikki was a brilliant helpful guy, who lead us trough all great places with inetersting stories and he made fantastic pictures of our group of 7 from Bulgaria ! We had the unique chance to have 4 Weathers Seasons within 1 day and the weather perfectly corresponded with each place visited = shinning sun at both Waterfalls, gloomy and dark atmosphere at Black Sand Beach and snowing at the Glacier !! One phenomenal day in our lifes, which ended with going behind the most beatifull Waterfall in Icelend - Seljalandsfoss = I am still there ..... in my dreams !!! Highly recommend this trip to everyone = you will never forget it !!
Our family enjoyed the South Coast tour very much. HBO gave us a lot of information about Iceland. We highly recommend the tour.
Just heading home from this excellent day trip. Waterfalls, glacier, black sand beach and great place for lunch in Vik. Karol our guide was great and full of information. We were very lucky with the weather. Good trip to do as a small group.
Picked up on time and transferred to a central location where all the coaches meet and you switch coach to your chosen tour. We did the golden circle and secret lagoon on Friday 10th February with Gudrun so we were delighted to learn that she was to be our guide for today's trip too. It's a long day to Vik but we enjoyed the Icelandic music played and had a nice group of people to share the day with. Approx 20 on the mini bus so a little crampt. Would have liked slightly more time at the Glacier but I think the comfort break was needed. Lots of anecdotes about the areas we passed through. Thoroughly enjoyed seeing the waterfalls and Glacier. Sight of black sand was a first for me too.
A big thanks to Tony ,our driver and our all day guide. The service from the Bus travel Iceland was soooooo special !
Our tour guide Simon was amazing throughout the whole day! We started the day being picked up in a coach outside our hotel. We were then taken to a meeting point (about 30 minutes away) where we then met Simon and the small bus we would be using for the day! We opted for the small group tour where there was 12 of us for the day. A perfect number for this trip! We went as a group of 5 adults. Simon stayed with us throughout this trip, telling us the best places for photos and keeping us safe. Especially the waterfall we were able to walk behind! He happily took our cameras and took the photos for us - which turned out fantastic! He was able to fit in another couple of extra stops for us to see a couple of extra things! One being an amazing part of the Black Beach! - The lighting for photos was unreal! We even stopped at an old school yellow bus for coffee- which had been converted! We would highly recommend this trip and if your budget allows, definitely do a smaller group tour!
Excellent experience. As well as the beautiful sites, Simon gave us loads of interesting information and fascinating stories. He was a perfect guide and made the trip special.
Wonderful day exploring Southern Iceland. Would give it a five but the weather was not good.
Matt, the tour guide, and Thomas, the bus driver are very good. They made the trip interesting, fun and safe. There service are also excellent.