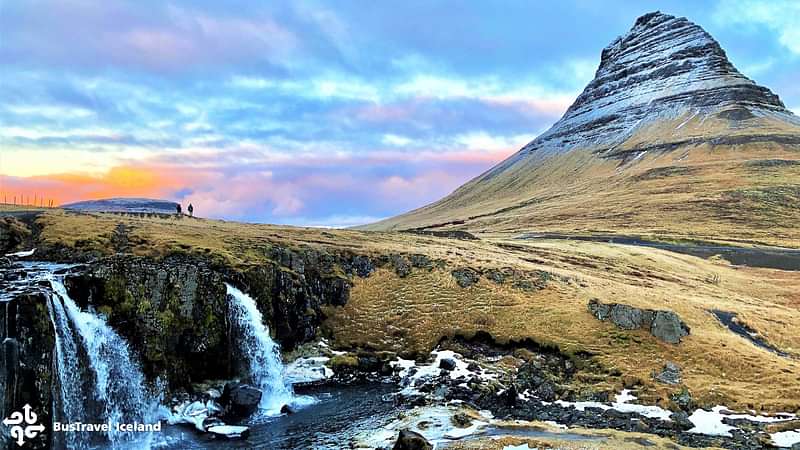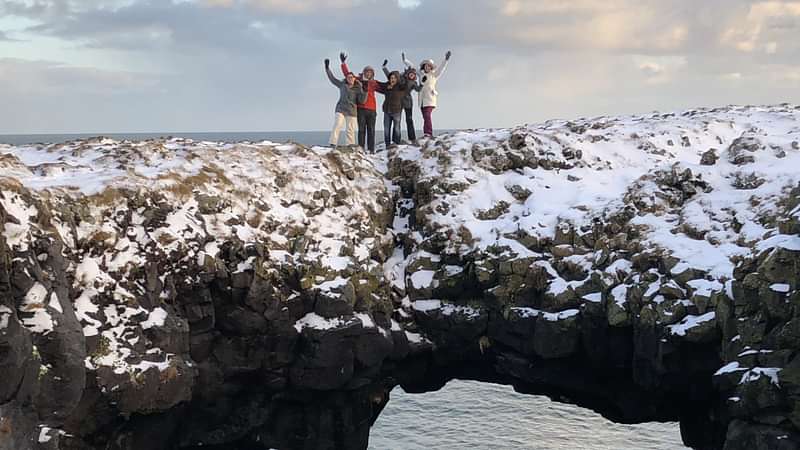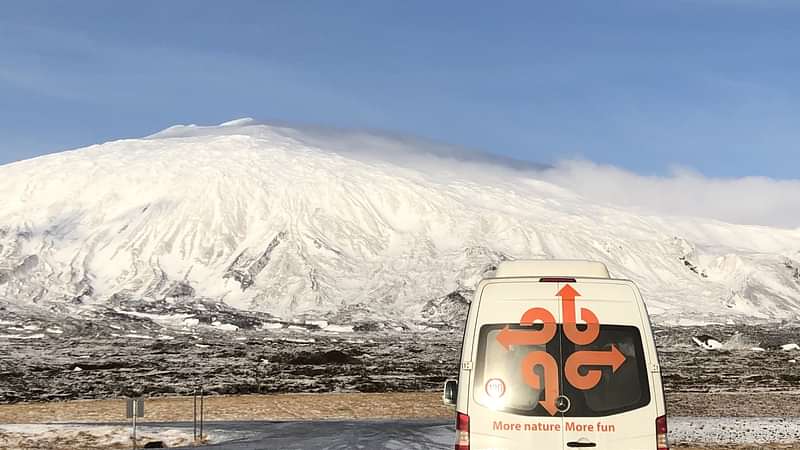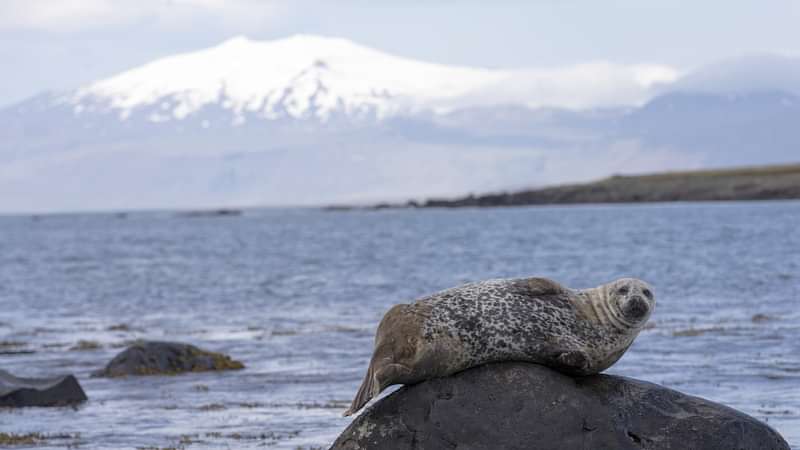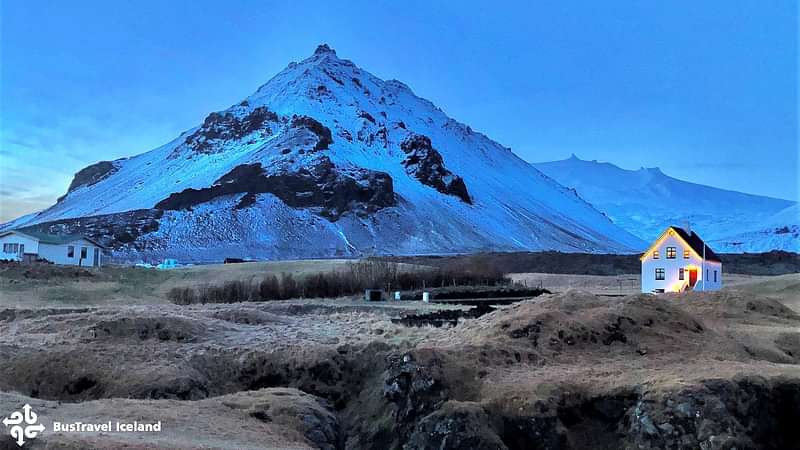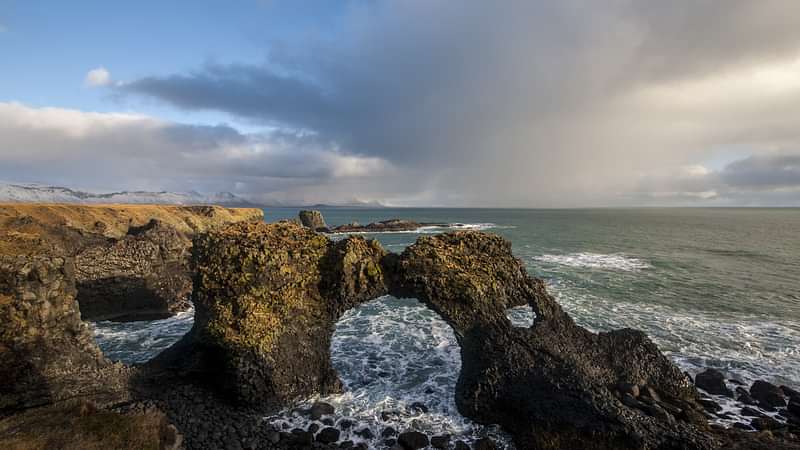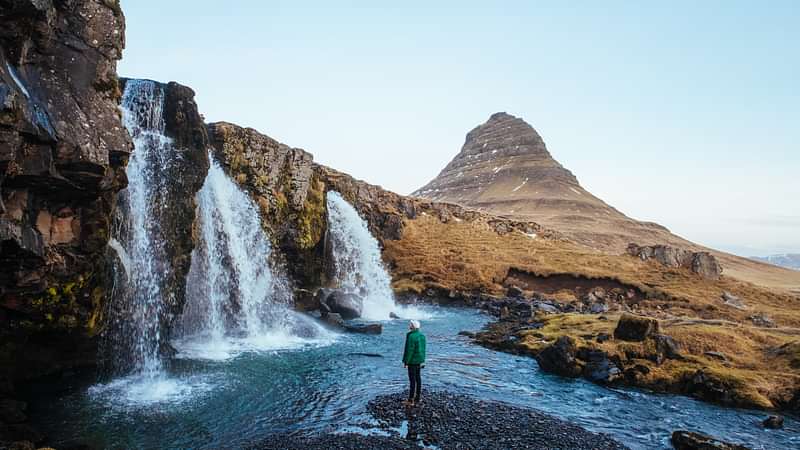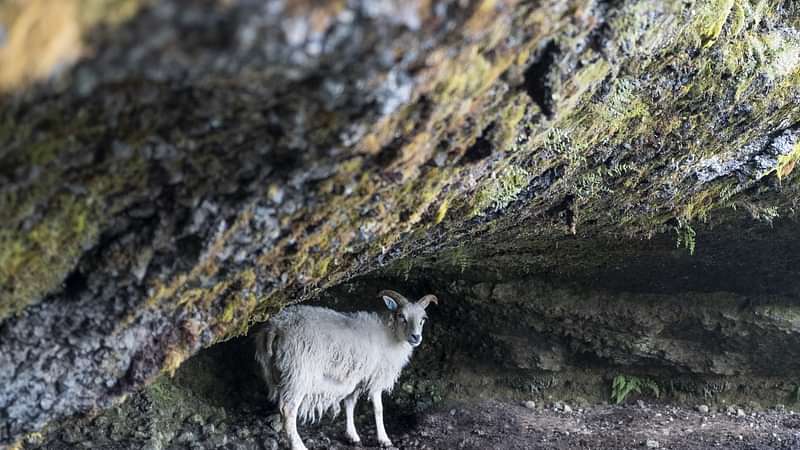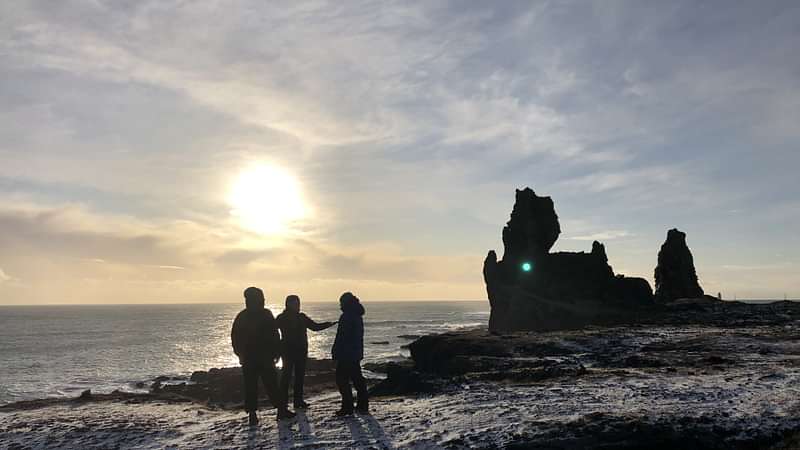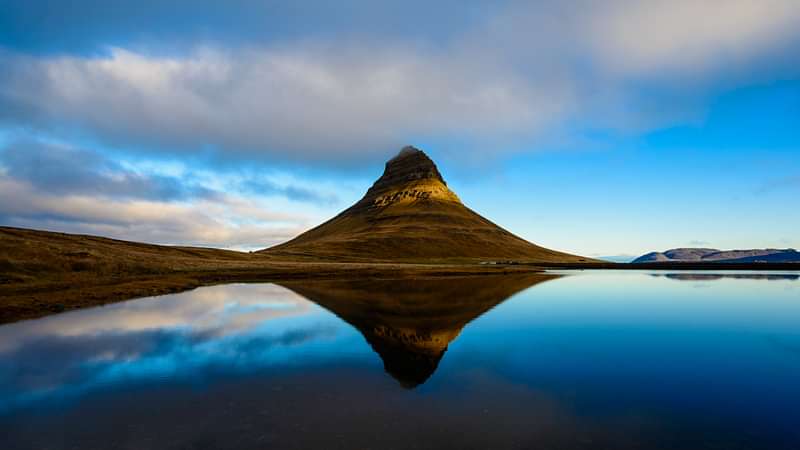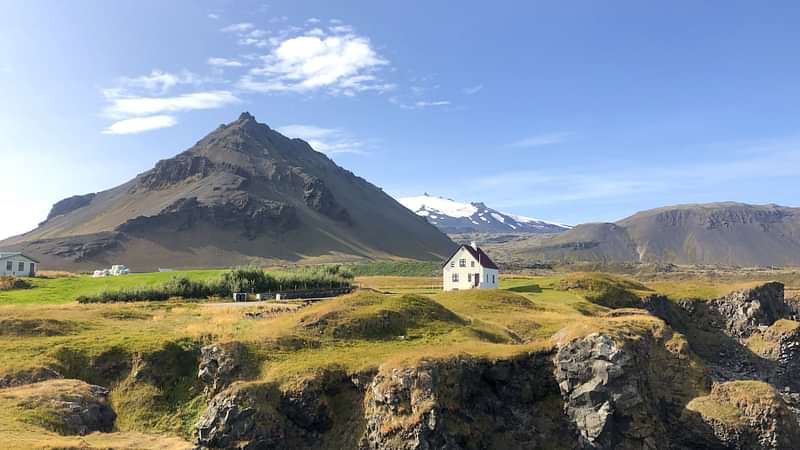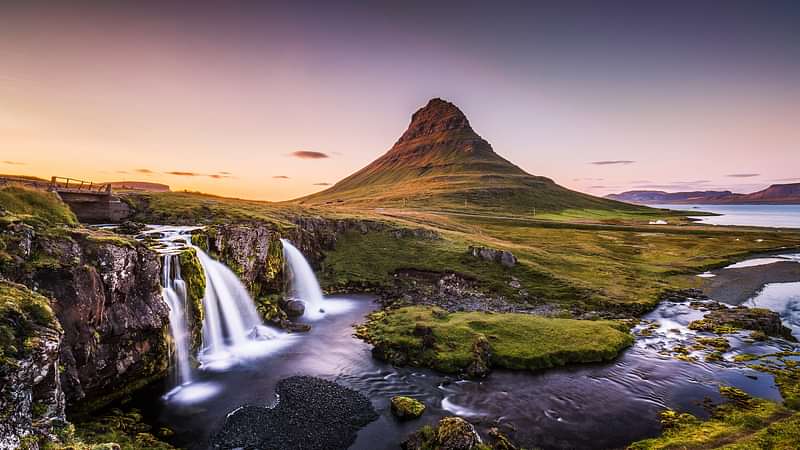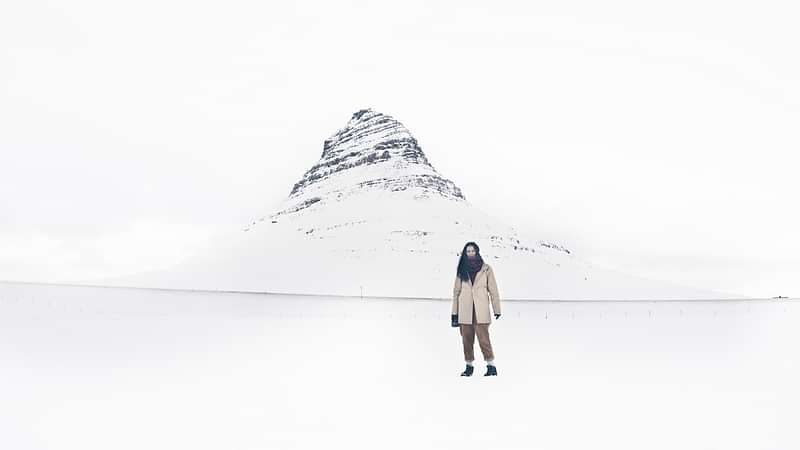 Description
Tour Snæfellsnes with this wonderful small-group tour. The western peninsula of Snæfellsnes is an area of diverse beauty and wonder with a rich history and famously served as the inspiration for one of the great works of western adventure literature.
It is often referred to as a miniature version of Iceland, as in a relatively small area one can see lava fields, mountains, small towns, a glacier, sea cliffs, lava caves, black pebble beaches, seals and much more. All the wonders of Iceland in a manageable day tour. There is truly a site to satisfy all tastes on our Snæfellsnes Peninsula & Kirkjufell tour.
Our exclusive small group tours ensure a more intimate and personal experience. Berserkjahraun lava fields, Mt. Kirkjufell and Kirkjufell waterfalls, Djúpalónssandur black sand beach, Lóndrangar Basalt Cliffs, Snæfellsjökull National Park, Arnarstapi Cliff Viewpoint and Búðir black church are amongst the places of interest you will enjoy with us on the tour.
Highlights
Berserkjahraun Lavafields
Mt. Kirkjufell
Kirkjufellsfoss Waterfalls
Snæfellsnesjökull Glacier
Snæfellsnesjökull national Park
Djúpalónssandur Beach
Lóndrangur Basalt Cliffs
Arnarstapi
Budir black church
Ytri Tunga beach and seals
Itinerary
Your tour begins with our fast and efficient pickup service. We provide direct pickup from a long list of designated locations dotted around the capital region. We aim to finish pickup promptly in order to devote the rest of our time together getting to know the diverse sites and wonders of the Snæfellsnes Peninsula.
Berserkjahraun Lavafields
Our first stop of the day is at Berserkjahraun. This moss covered lava field is the remnant of an eruption from the nearby Bjarnarhafnafjall mountain over 4000 years ago. The scale of the lava fields really attests to the power and influence of volcanoes on the Icelandic landscape.
Berserkjahraun literally translates as the lava field of the frenzied warriors. The berserk warriors if you will. This reflects the fury that must have been unleashed here all those years ago when the mountain blew its top.

Mt. Kirkjufell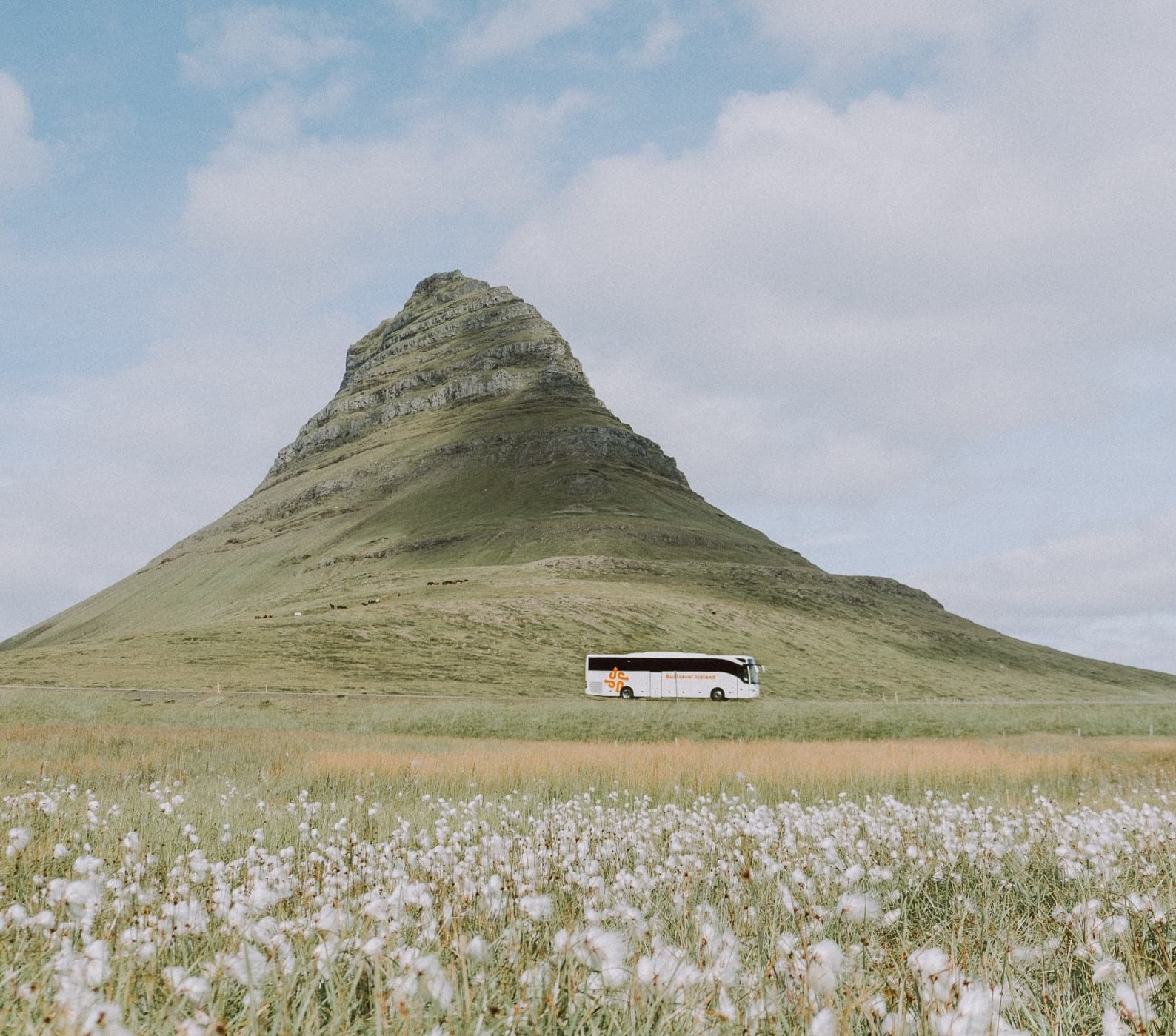 Mount Kirkjufell or the church mountain is perhaps the most photographed mountain in Iceland.
This 463 m mass looms over the nearby fishing village of Grunðarfjörður. Its distinct arrowhead shape has inspired both professional and amateru photographers for years. A classic snap is Kirkjufell with the northern lights shimmering above. It recently came to prominence internationally by featuring as the Arrowhead mountain in one the later seasons of the hit tv show "Game of Thrones".The mountain was part of the scenes north of the wall' when Jon Snow, The Hound and Jorah Mormont seek to capture an undead wight.
Kirkjufellsfoss Waterfalls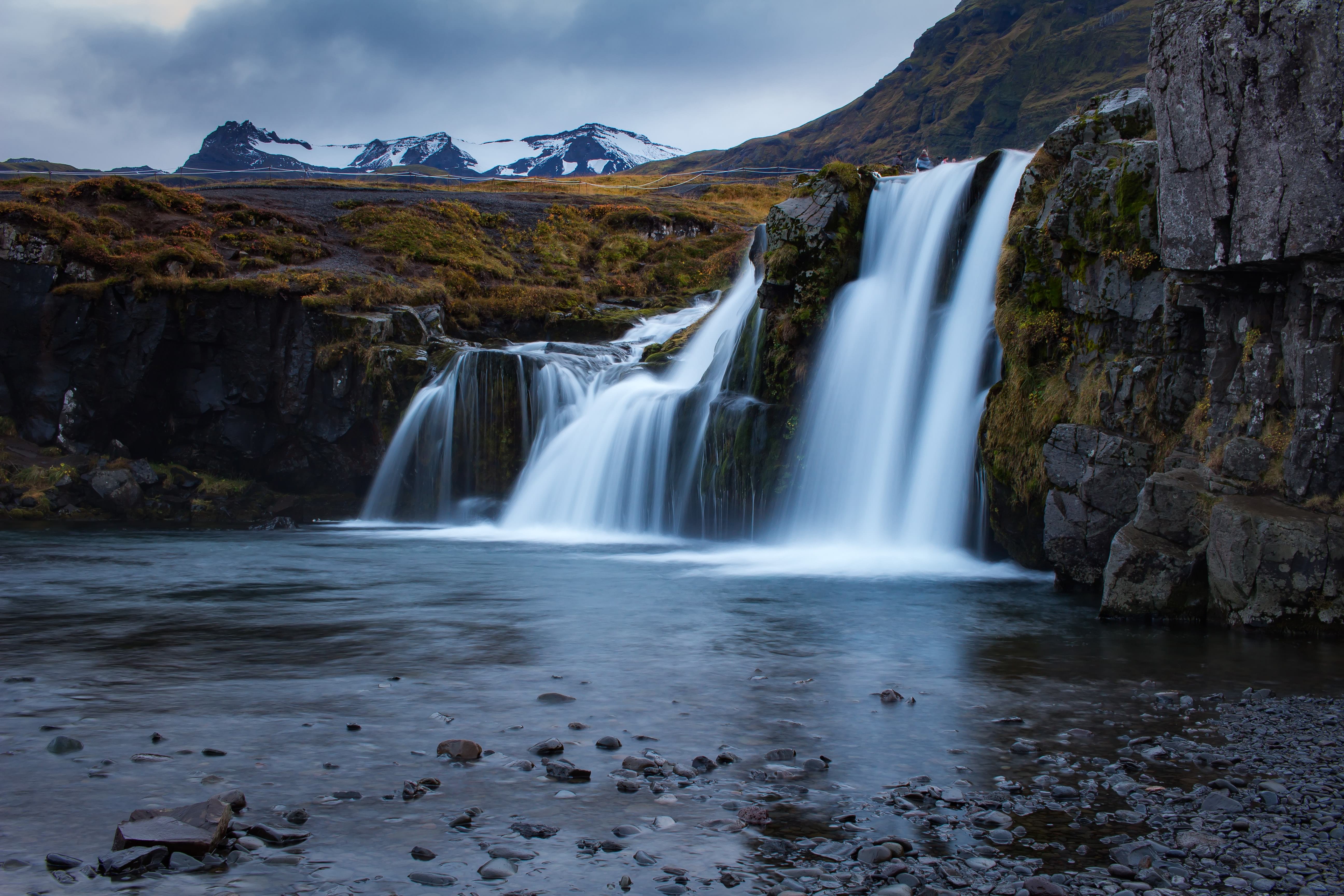 The iconic vista of Kirkjufell is taken from this location and features the falls in the foreground which really sells the scale of the looming mountain in the background. The waterfall is a three pronged waterfall fed by glacial meltwaters from the nearby Snæfellsjökull glacier. A small path takes you around the area for a great view of the falls and Mt Kirkjufell from all angles.
Snæfellsjökull National Park
Snæfellsnesjökull National Park in a protected wilderness area encircling Snæfellsjökull glacier.
It is possible to see Snæfellsjökull on a clear day from Reykjavík, hundreds of kilometres to the south. Our guests get a better view! A 700,000 year old subglacial volcano, it has thankfully lain dormant for almost 2000 years, which is just as well as it is the same type of volcano as Ejyafjalljökull. That subglacial volcano erupted and famously created chaos and grounded airplanes worldwide back in 2010.
Snæfellsjökull also famously features in Jules Verne´s seminal 1864 adventure novel "Journey to the Center of the Earth". The entrance to the underworld was imagined by Verne to lie here.
Djúpalónssandur Beach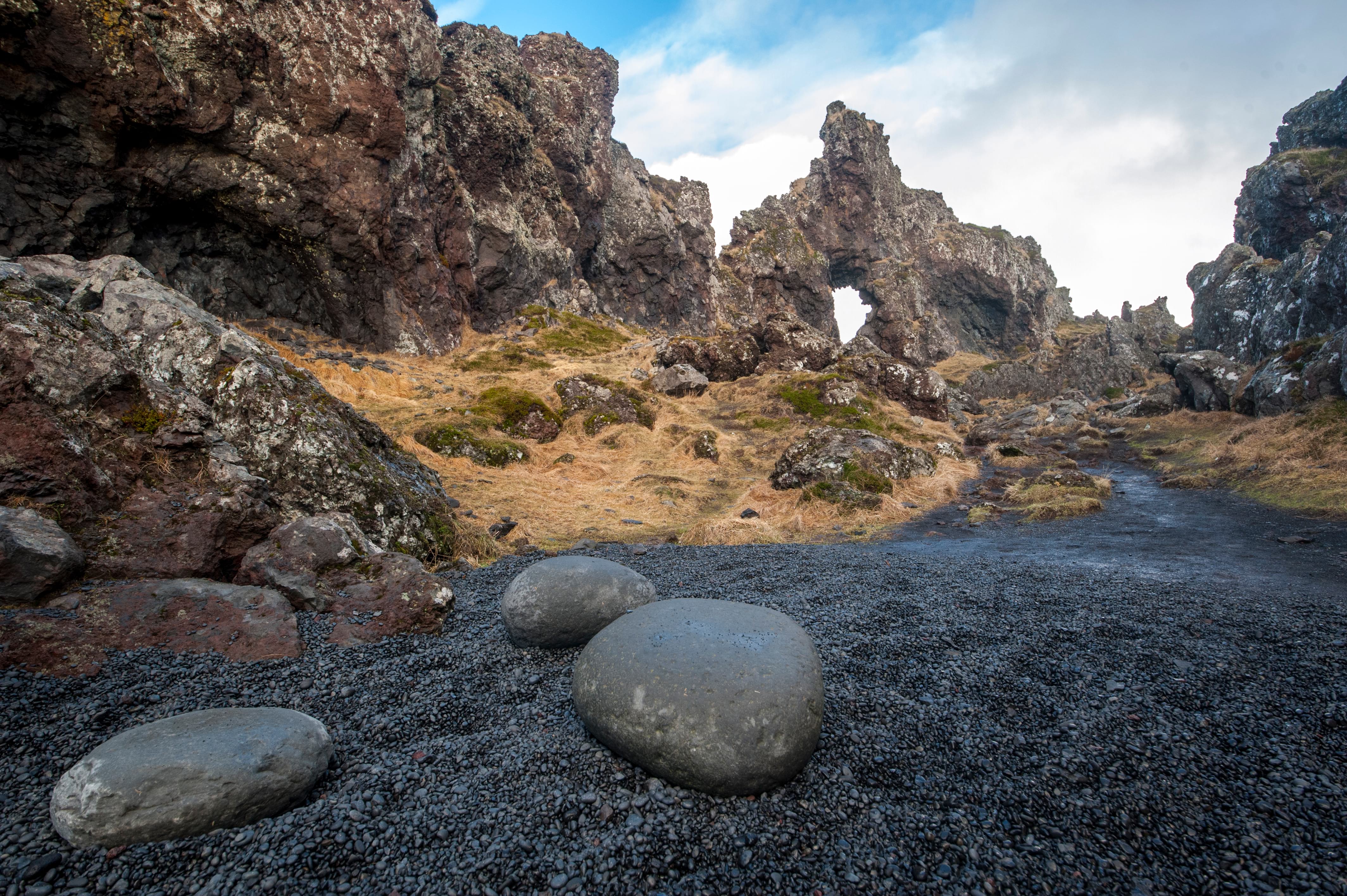 Djúpalónssandur is a black sand beach and one of the most famous in Iceland.
in Iceland. The beach is encircled by cliffs and rock formations, and visitors can walk along these cliffs to view the beach from all angles. Two of the stranger rock formations here were thought to be frozen trolls.

A challenge can be found here for the more competitive of visitors. Long held as a test of strength, 4 lifting stones of ascending size and weight lie on the breach. Once used to test the strength of fishermen, it´s held that the achievement of lifting the 54kg stone was the minimum requirement to find employment on fishing boats in the area.

Lóndrangar Basalt Cliffs
Lóndrangur are two enormous basalt rock formations reaching 75m and 61m respectively. These pinnacles are all that remains of an ancient crater which has long since been eroded by the sea. They serve as both a stunning view from all angles as well as home to various nesting bird species
Arnarstapi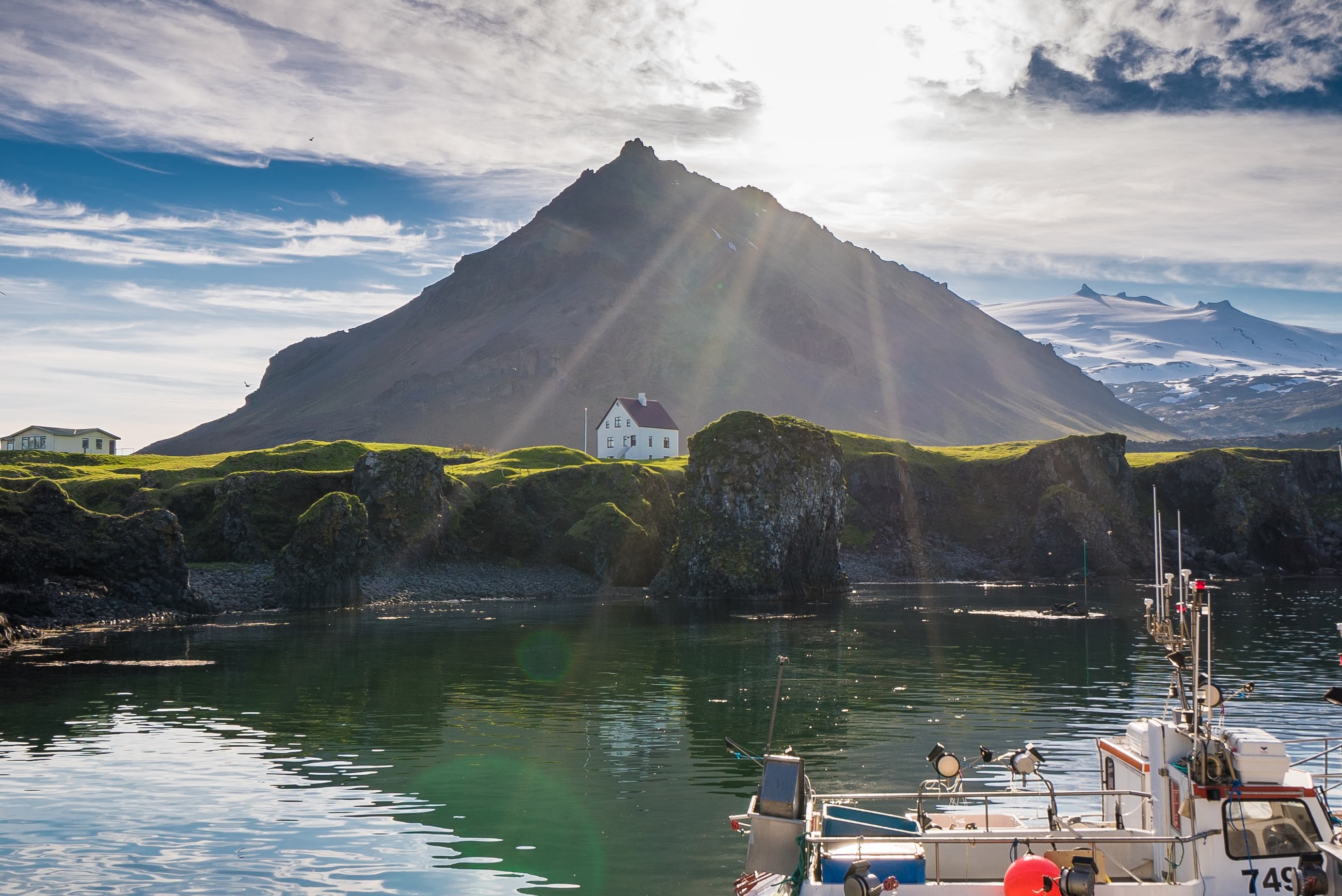 The beautiful village of Arnarstapi serves as our final stop of the day. This picturesque location is shadowed by mountains to the north and wave battered cliffs to its south.
Once a very important fishing and trade hub for the region, the area's economy now is now reliant upon tourism and guest services, but once definitely gets a sense of its illustrious past from the harbour.
It is a real pleasure to walk along the cliff edge and spot the nesting seabirds below. A famous photo stop is Arnarstapi bridge, Eystrigjá.
Búðir Black Church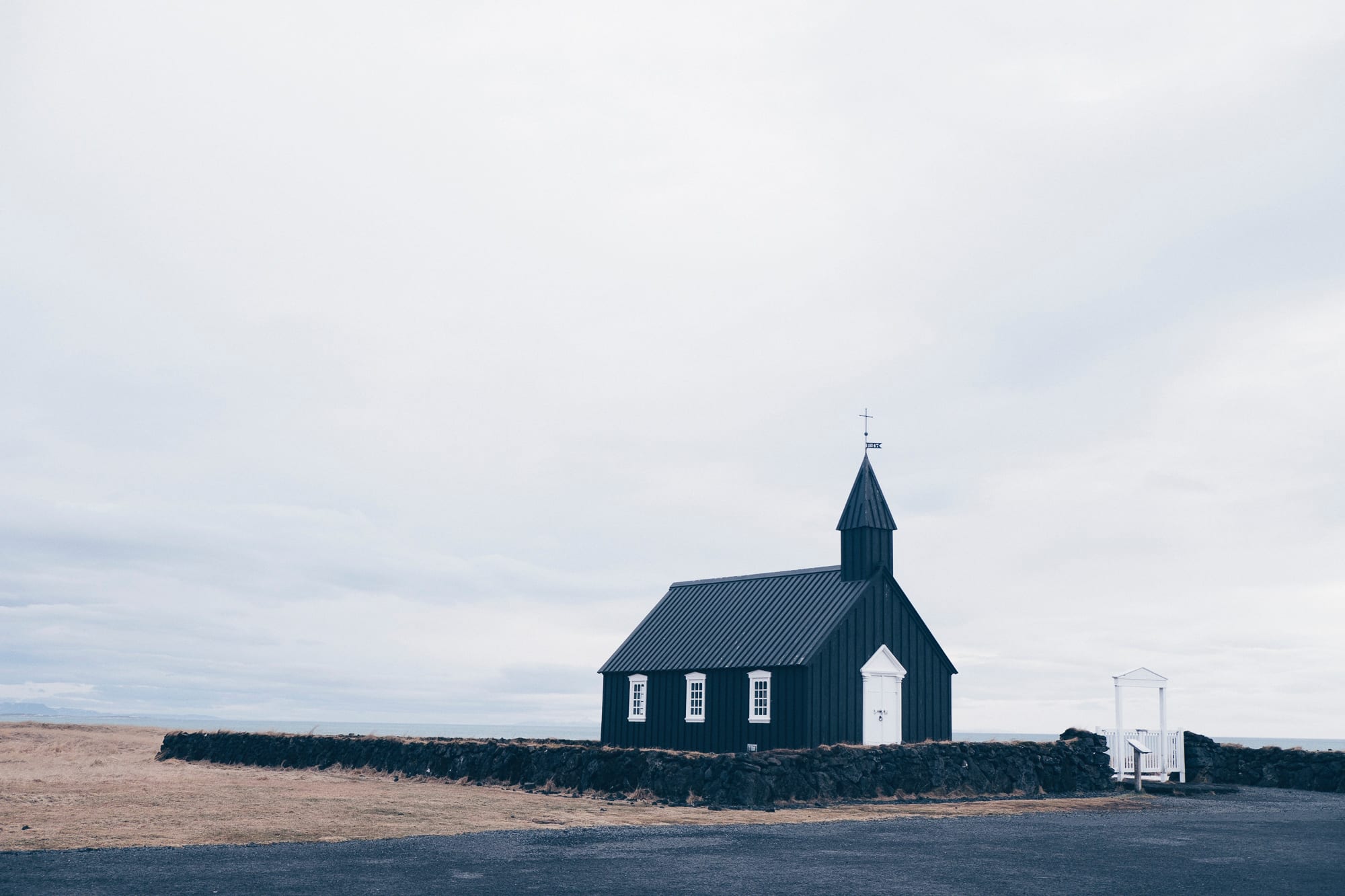 Budir black church is one of the most beautiful in Iceland. But what makes this place special is the stunning landscape on which it rests. A church was first built here at over 300 years ago, though the structure you see today dates from 1848. This church is a popular subject for photographers and we take a short photo stop her for that reason.
Ytri Tunga Beach Seals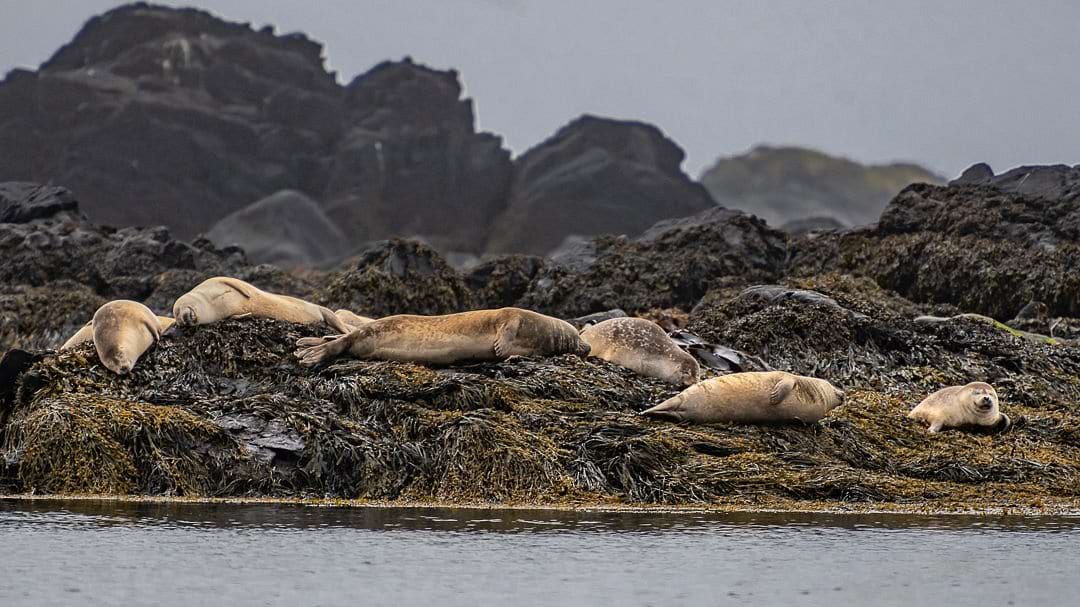 We make one final stop in Snæfellsnes before heading back to the city. Ytri Tunga is a pleasant though unremarkable golden beach. Why then do we make a stop here you may ask? Because Ytri Tunga is one of the best places in Iceland to watch seals. These harbour seals spends there days on the rocks just off the beach and hopefully you will be lucky and catch a glimpse of them.
We then begin the journey home and we hope you will have made lasting memories of this lesser traveled part of Iceland.
What´s included
Professional guide
Pickup and drop off in Reykjavík
Free WiFi
What´s excluded
What do I need to bring
Warm, water and windproof clothing are always useful in Iceland.
Good sturdy shoes
All tickets are e-tickets so there is no need to print them out.
Important information
The duration of the tour is 11 hours
There is no food included on this tour but there will be stops where you are able to purchase food
Cancellation policy
Cancellation fee of 100% if cancelled 1 day or less before departure
Guided Language
Reviews!
Thank you for submitting your review
Housser was a great and patient guide. We learned so much about Iceland's history of it thanks to him. We come all the way from Mexico and we definetely take this tour again, thank you so much!
Thanks to Karol we had an amazing experience. All this day was full of colours and informations ! Karol was so helpful :) thank you so much
Absolutely fantastic tour! Howser the guide was a definite highlight and made it so much fun - he knew all the best places for photos and is a walking encyclopaedia of Icelandic folklore. He told us the best stories linking to each place we visited, making the day beyond amazing. I will never forget this tour!
The tour was absolutely fantastic. It featured many natural wonders of Iceland, but Iceland is a wonder on its own. What made the tour more memorable was the guide, Howser. He was that extra mile. Everything was well-paced, we had the time to enjoy the sights and everything was nicely wrapped up in sagas, legends, stories and dreams. It really was pure magic. Thank you.
Stellar small group tour with Howser, a Renaissance man who tells a good tale and makes the land come alive with history, geology and mythology. Like a conductor he kept our group on tempo which allowed us to really savor the beauty of the day