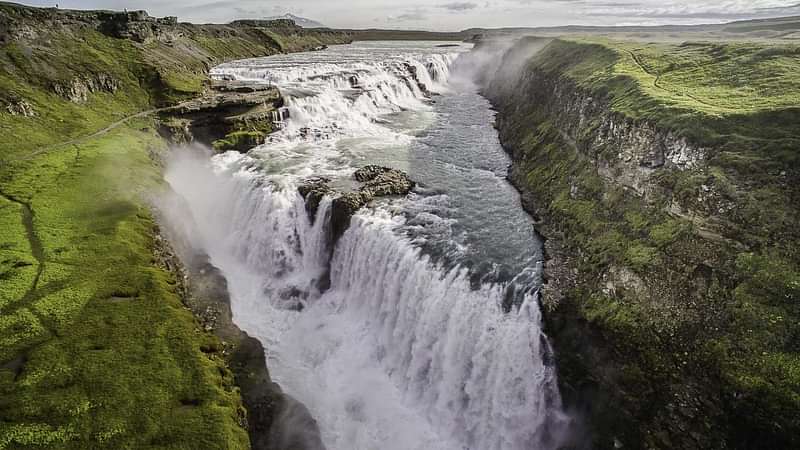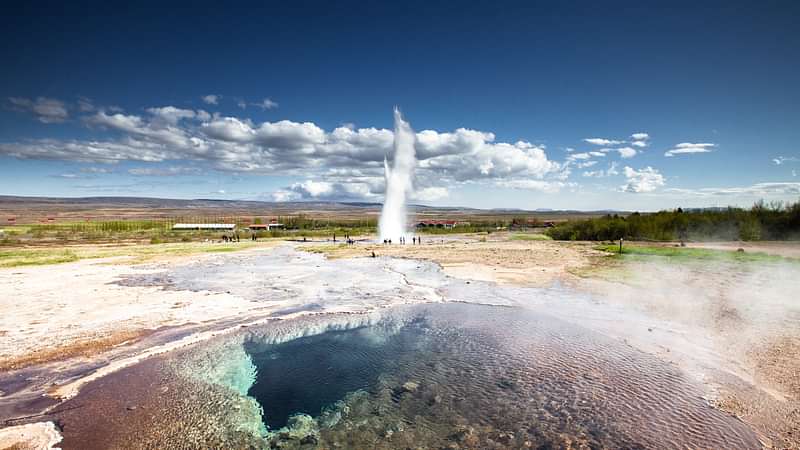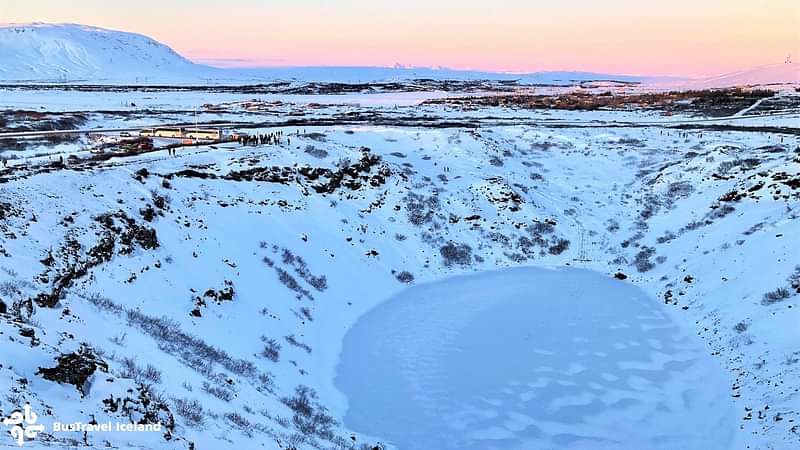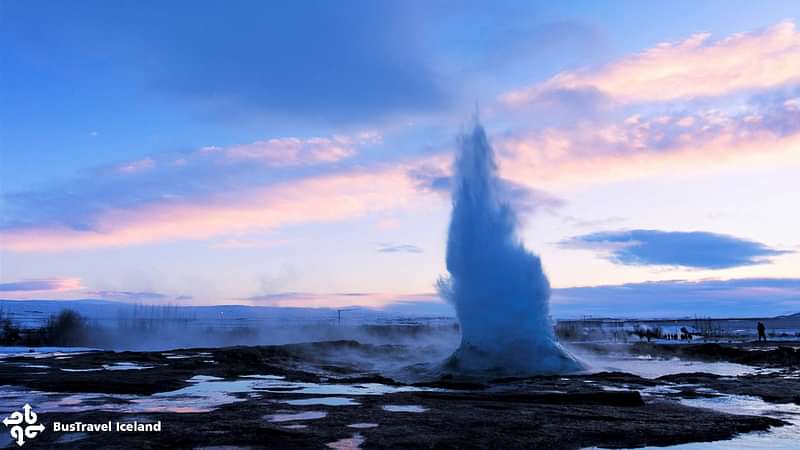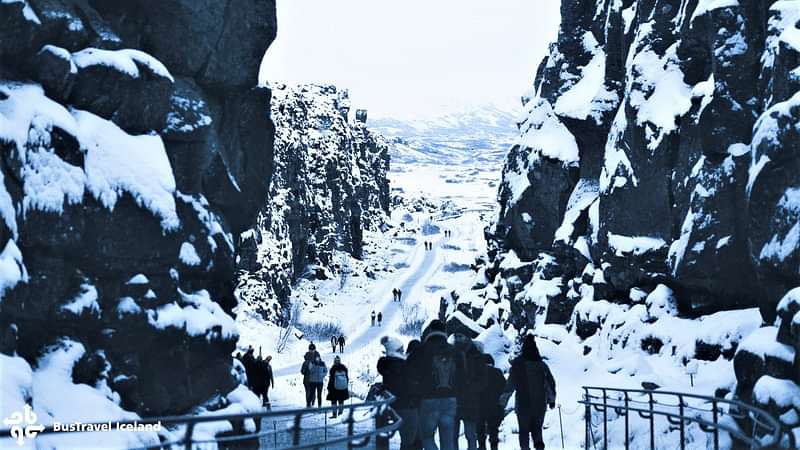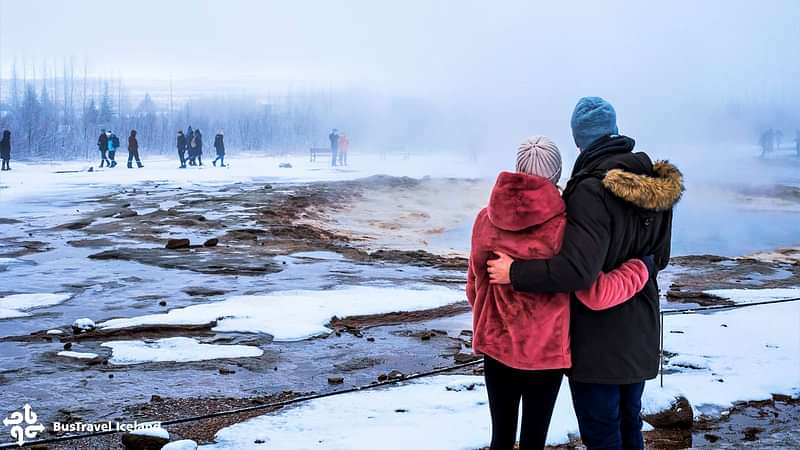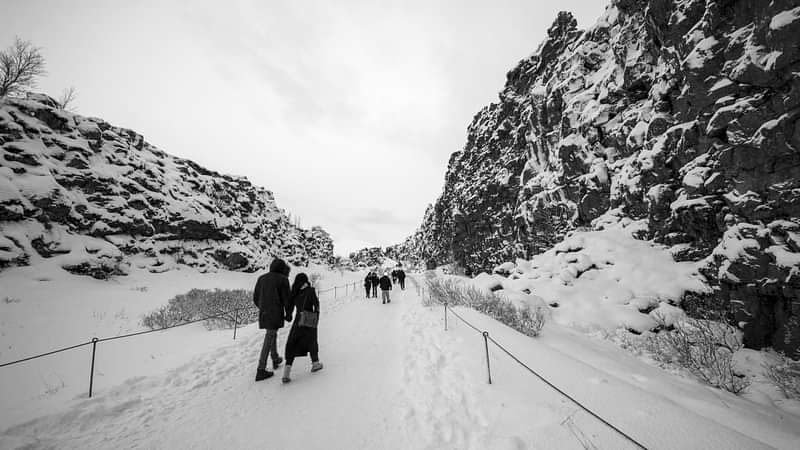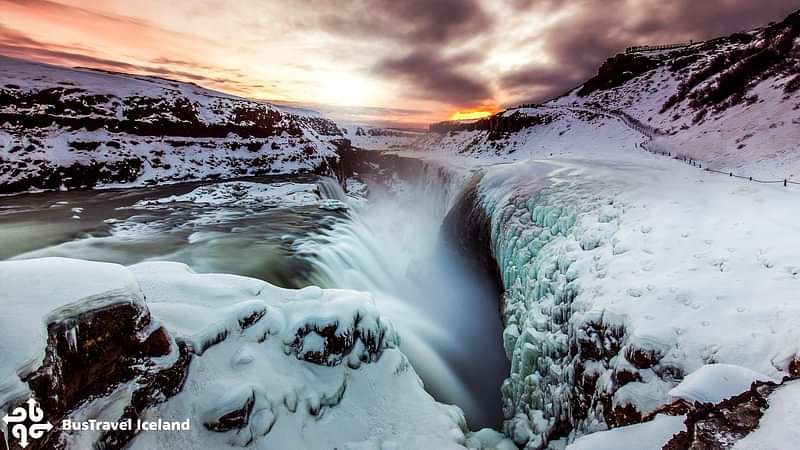 Description
The Golden Circle is one of the most popular day tours in Iceland due to its accessibility and the diverse range of sites that can be found on the route. Our Golden Circle Afternoon Bus tour from Reykjavík gives you the opportunity to experience this famous route in a more flexible way. Enjoy a more relaxed morning or explore the downtown streets before boarding our comfortable tour bus guided by our friendly and knowledgeable staff.
This classic Golden Circle tour includes stops at Thingvellir National park, a region of historical and natural wonder, Geysir geothermal area where you can see frequent hot-spring eruptions, and Gullfoss, a very impressive and powerful waterfall. As an added bonus, we also include a stop at the volcanic crater lake of Kerið.
Our guided tour will introduce you to all these sites and more as our guides share with you stories of Icelandic history, nature and culture as we spend the afternoon touring through the Icelandic countryside.
Highlights
Geysir geothermal area
Gullfoss waterfall
Thingvellir National Park
Kerið Volcanic Crater (entrance fee included in tour price)
Itinerary
Our fantastic afternoon tour of the Golden Circle begins with our fast and efficient pick up service. We offer pickup from a wide range of downtown locations. Once everyone is aboard, we head out of the city to explore some of the highlights of the South-west of Iceland.
Thingvellir National Park
The first stop on our tour is Thingvellir National Park, also known as Þingvellir. This area is a UNESCO World Heritage site and has enormous geological and historical significance, as well as importance to Icelandic culture in general.
There are two main reasons that visitors flock to Thingvellir. Firstly, it is the site where the world's oldest parliament was once located. Secondly, it is where the mid-atlantic ridge crests and the North American and Eurasian continental plates meet in dramatic fashion.
Thingvellir was the first home of the world's oldest continuous parliament.The parliament that was formed here is known as the Alþingi and meetings were held here between 930 AD and 1798 AD. Viking chieftains and leaders from throughout Iceland would make the long journey to this assembly site once or twice a year to discuss shared matters of common interest and laws. The parliament is now located in the capital city of Reykjavík but Thingvellir still holds a special significance to Icelanders to this day.
The area is best known however for the rift valley located between the American and Eurasian tectonic plates. The plates are drifting apart by upto 2.5cm per year and this can best be seen in a dramatic gorge called Almannagjá which is 7.7 km long. Visitors can walk through a portion of the gorge. Nearby the Silfra Fissure offers divers and snorkelers the chance to explore between the plates.
Nearby is Lake Thingvallavatn, Iceland´s largest natural lake.
Geysir Geothermal Area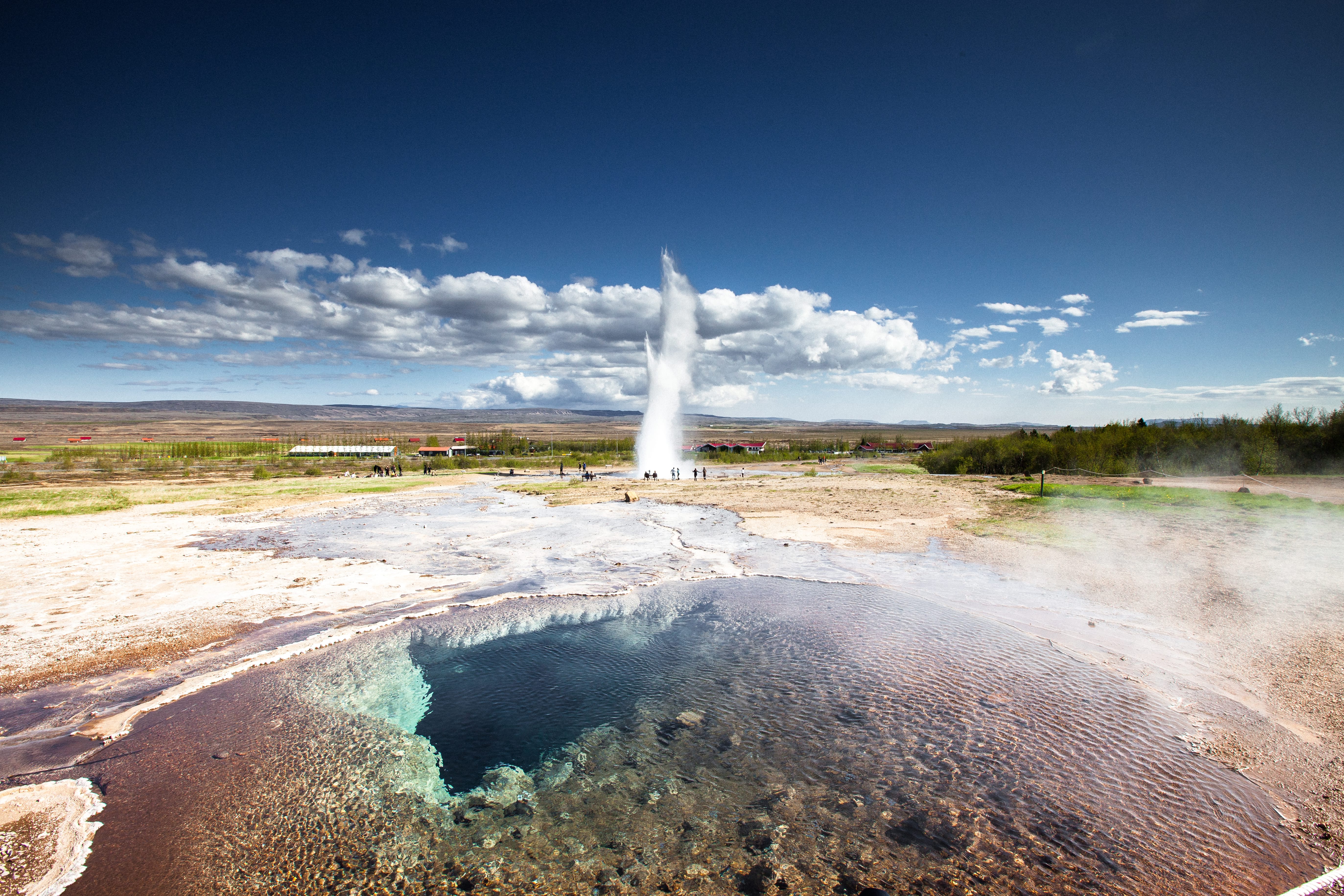 After Thingvellir we will make our way to the Geothermal area of Geysir in Haukadalur Valley. This hot spring filled area is named after the "Great Geysir". It is the first geyser ever mentioned in print and the English word 'geyser' actually derives from the Icelandic. This makes it one of the very few Icelandic words that have been adopted in English.
Geysir is thought to have been active for 10,000 years, but activity has almost completely ceased in the past few decades. Luckily nearby is a more active geyser called Strokkur which erupts frequently. Strokkur can be relied upon to erupt every 10 minutes or so. This eruption of boiling water and steam can reach a height of upto 50-60 ft in the air, but has been known to go as high as 130 ft.
Gullfoss Waterfall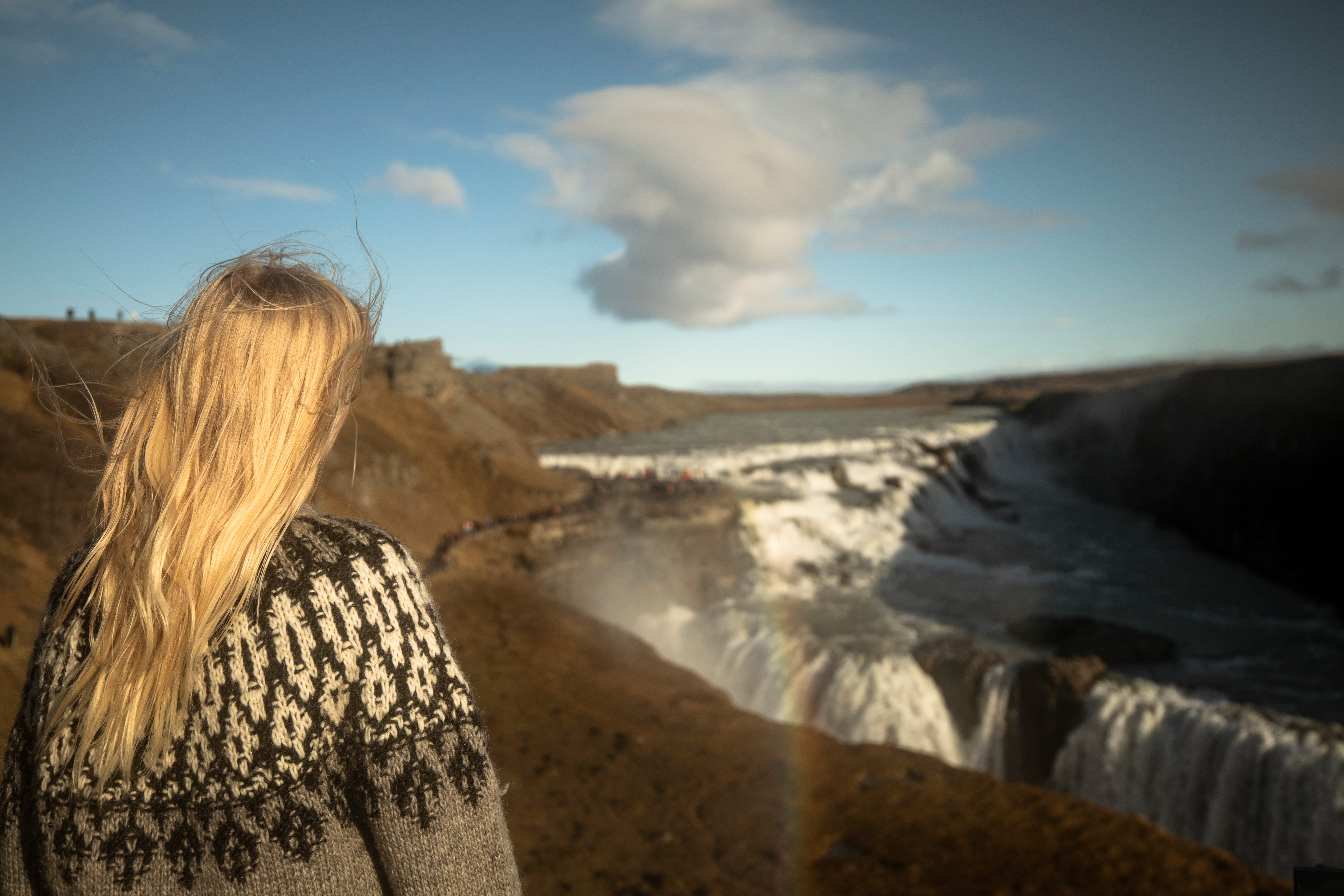 We next stop at the magnificent Gullfoss waterfall. Known as the "Golden Falls", Gullfoss is a large waterfall fed by the Hvítá river, itself fed by meltwater from Langjökull glacier which looms large to the north. The water falls over a series of sections measuring 32 meters in total. As a glacier river, the waterfall is more powerful in the summer. The average flow rate here is 140 cubic meters per second in summer but it has been recorded at a mind-blowing 2000 meters per second.
As the water cascades over the river bed, the mineral composition of the bed creates the shimmering effect from which the name Golden Falls derives. As you approach the waterfall you cannot immediately see the bottom of the falls leaving you with a visual of water seemingly running into a large void into the earth. On a sunny day, the mist spray from Gullfoss often creates a beautiful rainbow.
Kerið Volcanic Crater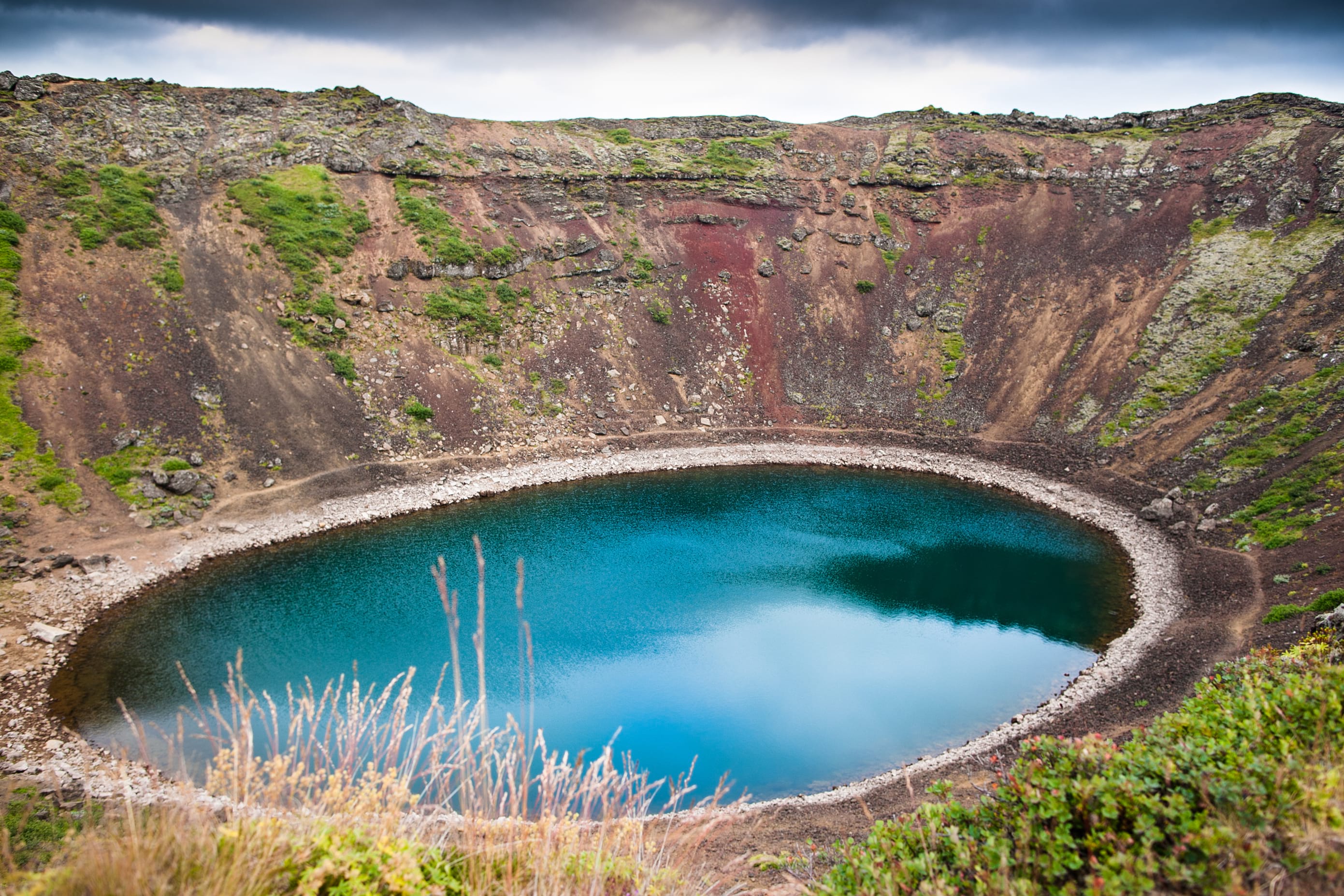 Our final stop on the Golden Circle is Kerið Volcanic Crater. Formed during an eruption around 3000 years ago, the crater bottom is now covered byn a picturesque lake. It is renowned for its color contrasts in colors - red-ish mineral sediment, black lava rocks, and blue-ish lake water - all coalescing to create a beautiful display. There is a walking path around the top of the crater to soak in the wonder from all angles and one can also descend down to the water´s edge.
At this point our day tour will sadly be over, but there will still be some lovely sights to witness from the bus as we get you back to Reykjavik.
For those looking to add a stop to a geothermal lagoon to their trip, look no further than the "Golden Circle & Secret lagoon" option. Don't forget your bathing suit!
We even have a small group option that will take you along the Golden Circle route whilst also making additional stops via our "Iceland Intro: Golden Circle" Premium minibus tour.
What's included
Professional guide
Entrance fees to Thingvellir national park
Entrance fee to Kerið volcanic crater
Free WiFi
What's excluded
Pick up and drop off
Food and drinks
What do I need to bring
Warm, water- and windproof clothing are always useful in Iceland.
All tickets are e-tickets so there is no need to print them out.
Important Information
The duration of the tour is 8.5 hours. Please be aware that tours can sometimes overrun due to bad weather or other unexpected delays.
There is no food included on this tour but we do stop at Geysir visitor center where you will be able to purchase food.
Cancellation policy
Cancellation fee of 100% if cancelled 1 day or less before departure

Guided Language

English
Reviews!
Thank you for submitting your review
The sights on the Golden Circle Afternoon Tour are very impressive but the travelling time in between stops were also made great fun and educational by our guide Siggy! My son and I had the best day. We laughed lots and learnt about Icelandic history, sport, music and modern day culture. I think we had a couple of extra unplanned spots which were great. Thanks Siggy, you are an amazing tour guide!
Good narration on the bus about the history and geology of Iceland and plenty of time at each stop to cater for all speeds of walkers. Excellent photo opportunities. Thank you Jona and Tomek for a very enjoyable day out
Great day out, everything we wanted to see in a leisurely fashion , knowledgeable, friendly and humorous guide.