The Sauna Bus
We are converting a higlands bus into the ultimate saune expereince in Iceland. Once ready it will take 24 passengers on tours around Iceland. The Saunabus will operate day tours from Reykjavik and will be available for private rental for special events.
We are taking part in SuperNova accelerator over the summer. Keep following us on this page for updates about the project.
Below is a first sketch of the interior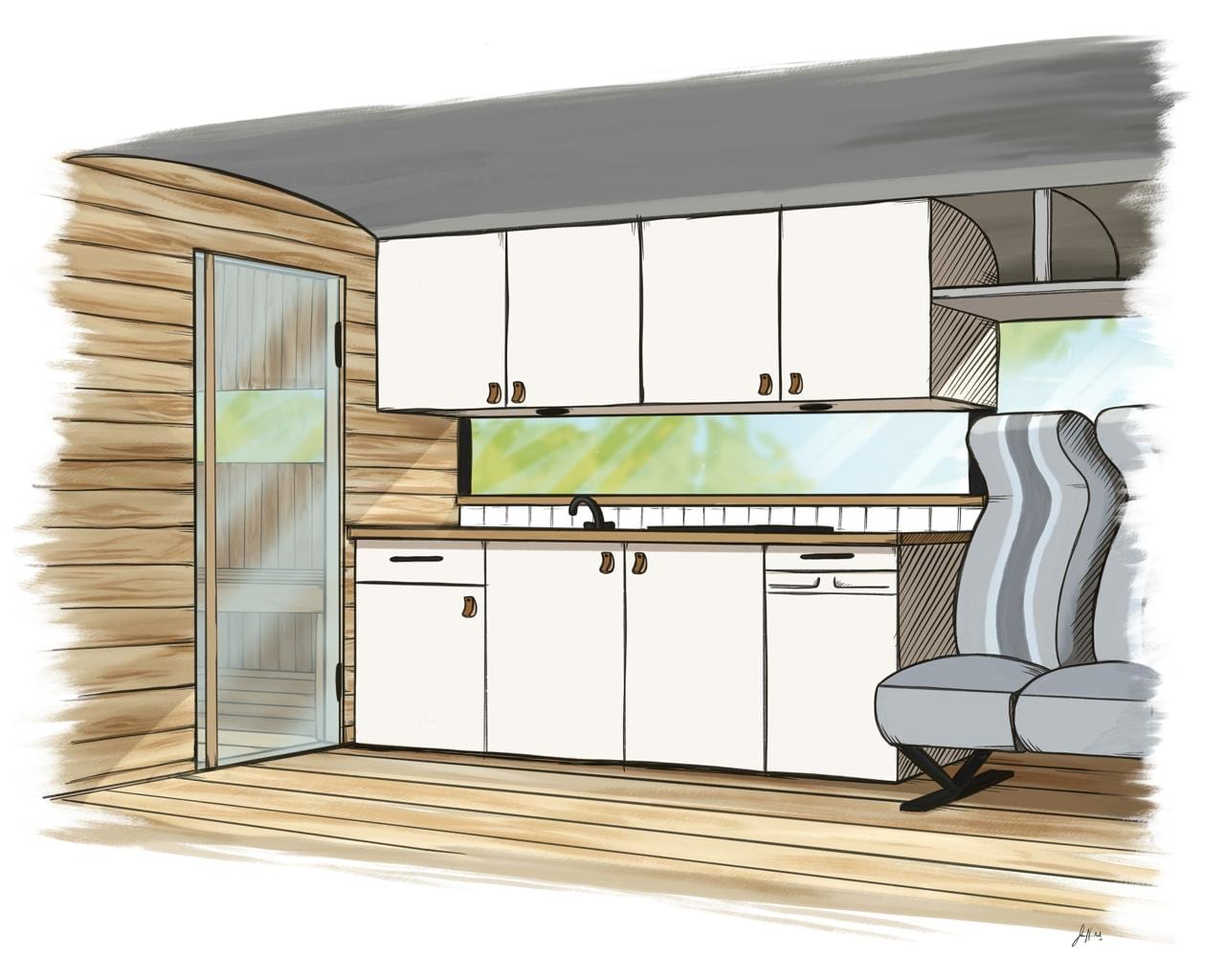 The interior layout is layed out in the sketch below. There will be a small kitchen, changing rooms and a toilet. Outside benches will pull out from under the bus and a rain/suncover will extend from the roof.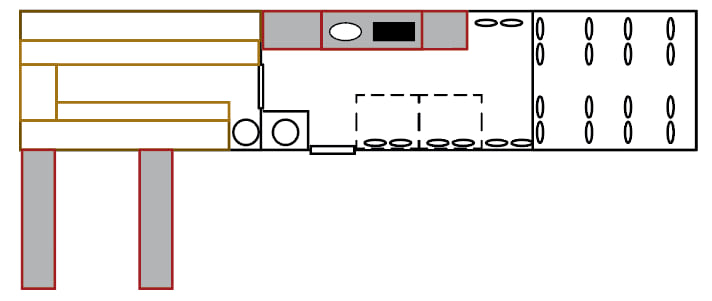 The storage will be used for water tanks and generator. There will aslo be plenty of space for guest luggage.