Duration: 3 hours

Easy

Electronic Voucher

Meet on location
Got Questions? Contact our agents
Description
Perlan Museum of Natural Wonders Iceland is the perfect way to get a flavor of the diverse wonders that Iceland has to offer. Strapped for time or have your plans changed due to bad weather? Come to Perlan and see the northern lights and an ice cave! Interested in Icelandic nature? Also featuring a 360 degree observation deck with great views of Reykjavik and the surrounding areas, your ticket gives you access to it all. Visit Perlan today with this comprehensive ticket. Also available is a discounted family ticket. Kids will love the diverse, fun and eductaional exhibits.
Highlights
Aróra - Northern Lights Planetarium Show
Perlan Ice cave
Wonders of Iceland nature exhibit
Access to the Observation Deck
What is Perlan?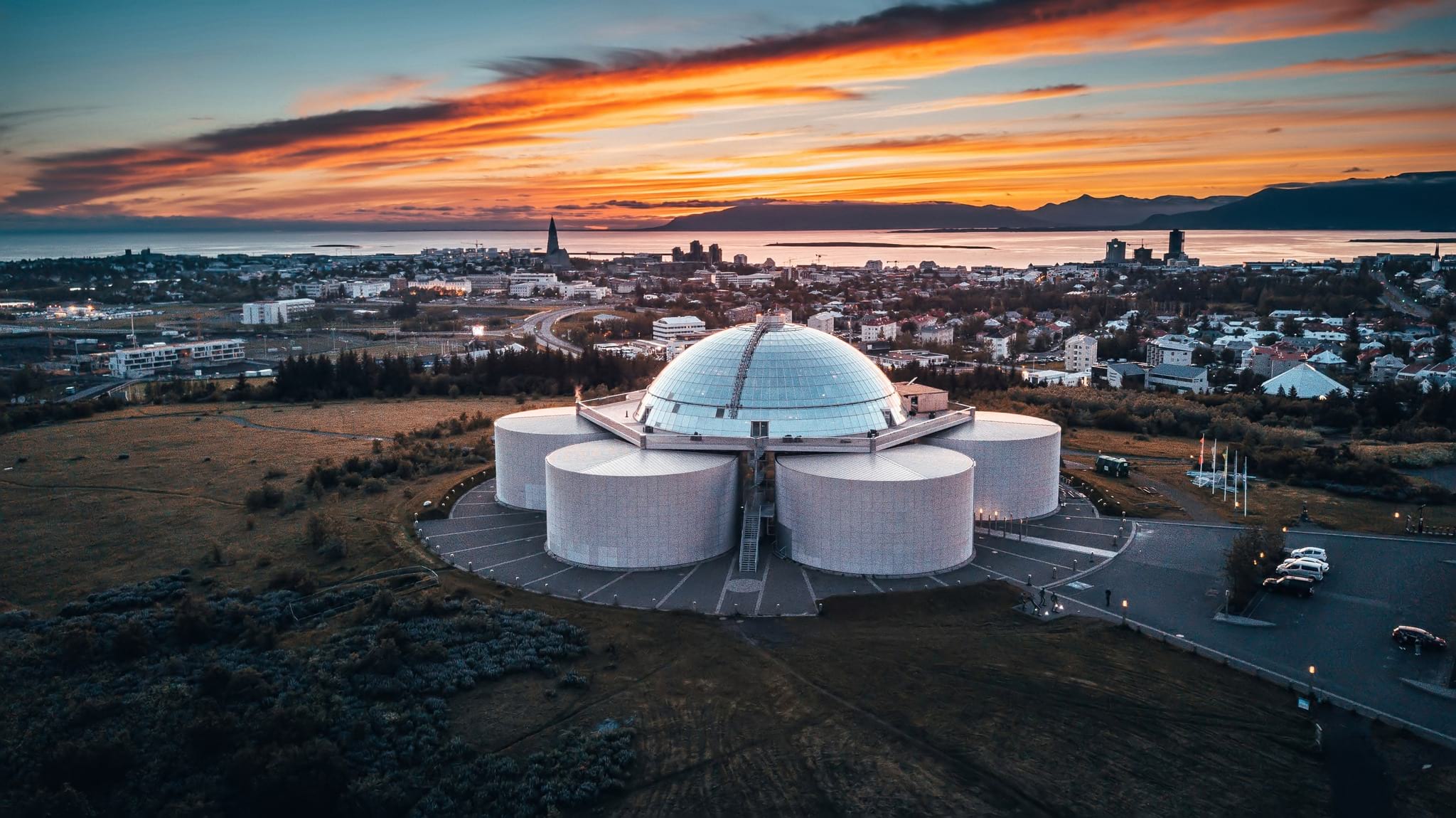 Perlan is one of Reykjavík´s most distinctive buildings and sits prominently on Öskuhlið hill overlooking the city. Originally water tanks were located here to store the city´s geothermal hotel water supply. Once it was decided to build a museum here, an enormous glass dome was built upon the original water towers. Now home to a comprehensive museum of Iceland´s Natural wonders, its top floor now houses a rotating cafe and restaurant with great city views.
Perlan is a wonderful introduction to Iceland and is the perfect place to while away a rainy afternoon.
Where is Perlan located and how to get there?
Perlan is located on the eastern edge of the central district and is a 30 minute walk from downtown. The Hop-On Hop-Off City Sightseeing bus stops hourly at Perlan. You can book you bus ticket HERE
Perlan Ice cave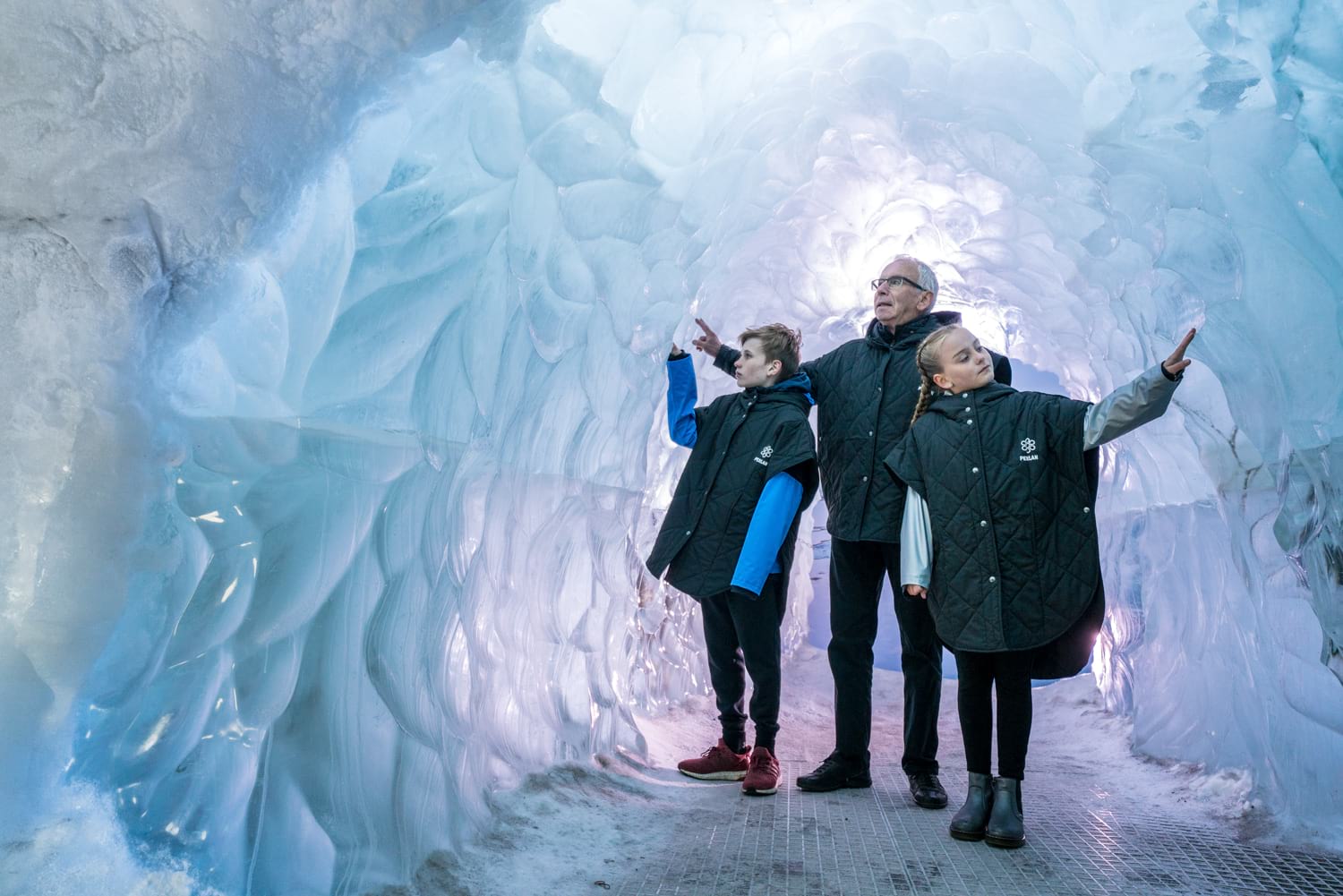 Natural ice caves are difficult and expensive to visit and are located often 3 or more hours from Reykjavík. Perlan ice cave exhibit allows you to experience a glacier ice cave without leaving the city limits. This artificial ice cave is 100m long and was constructed using 350 tons of real snow. With an interactive exhibit, you will learn more about glaciers in Iceland, how they are formed and their profound influence on the Icelandic landscape.
Aróra Northern Lights Planetarium Show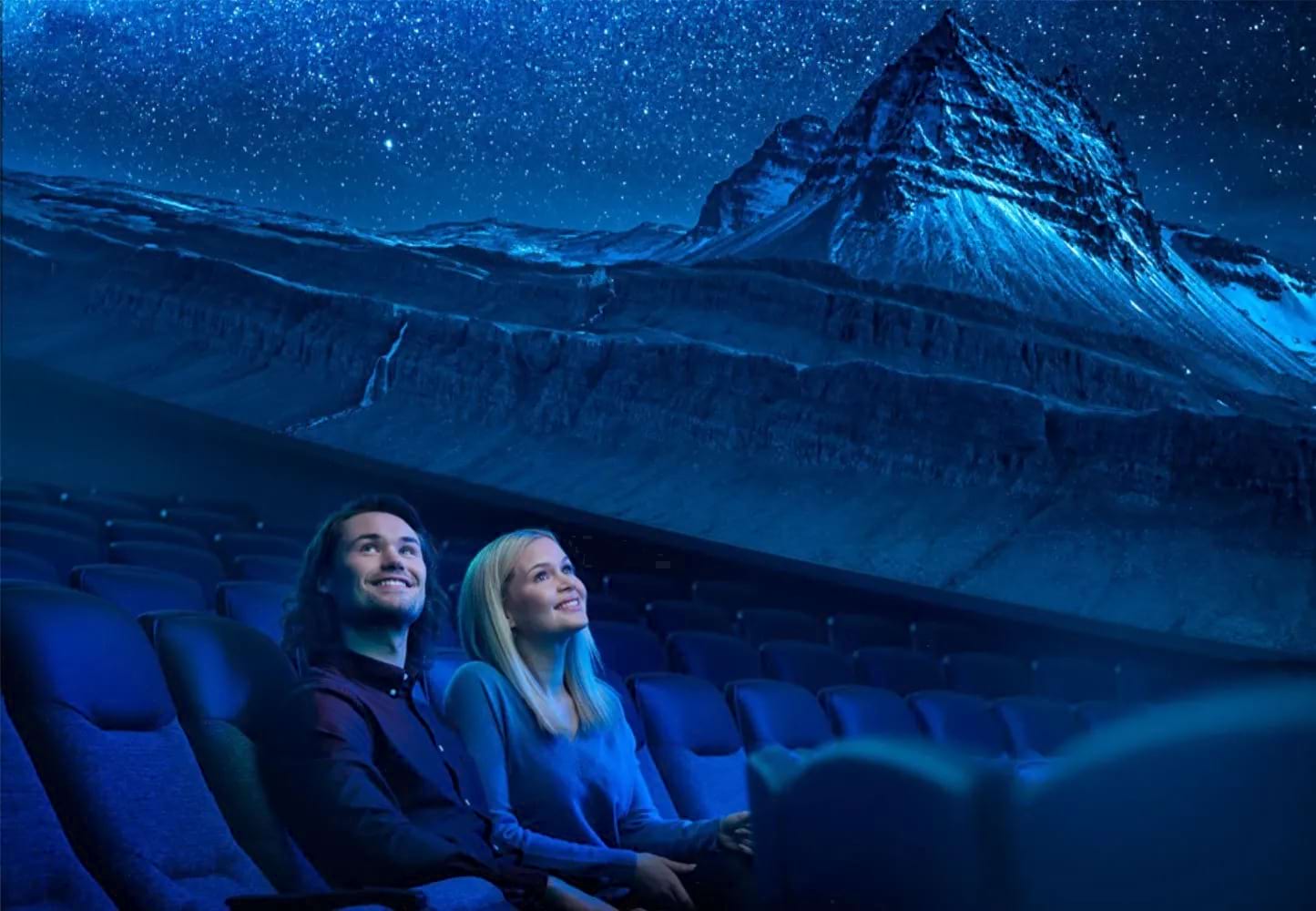 The only guaranteed ticket to the Northern Lights! Journey through nature and space and see wondrous displays of the northern lights on the domes screen at this wonderful planetarium. Learn the science behind the aurora, the KP index and more with this immersive experience. Enjoy the display from comfy cinema style seating. The Aurora Borealis Planetarium is not to be missed.
Wonders of Iceland Exhibit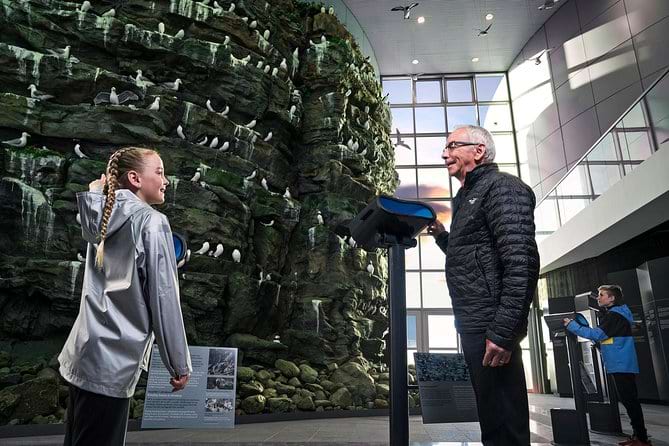 This museum devoted to Iceland flora and fauna celebrates whales, puffins, arctic foxes and more. See the impressive recreation of Látrabjarg cliff, a bird cliff located in the Westfjörds and learn how sea birds live. The exhibit also covers the competing forces that have sculpted and shaped the country with interactive exhibits covering glaciers and volcanoes.
Cancellation Policy
No refund if cancelled fewer than 24 hours in advance
Reviews!
Thank you for submitting your review