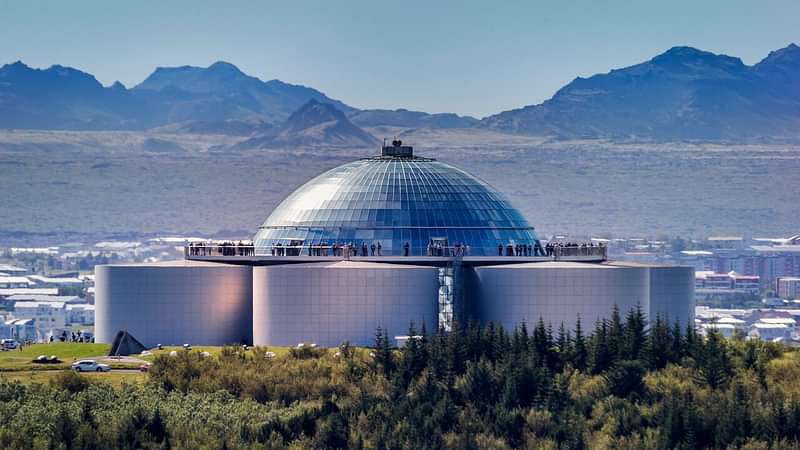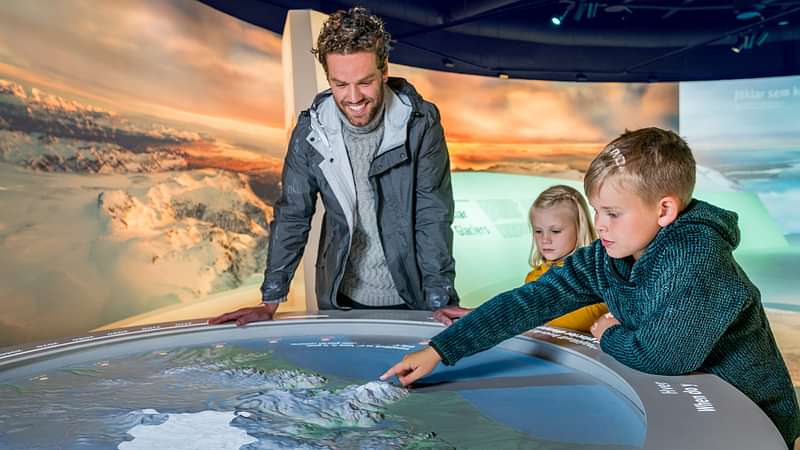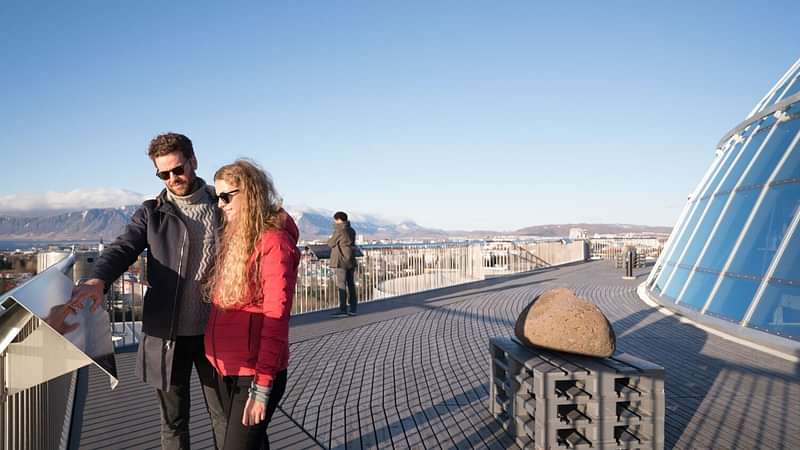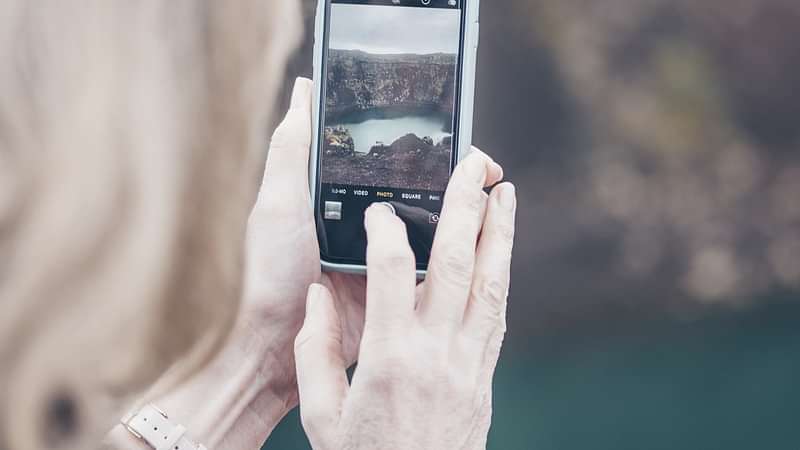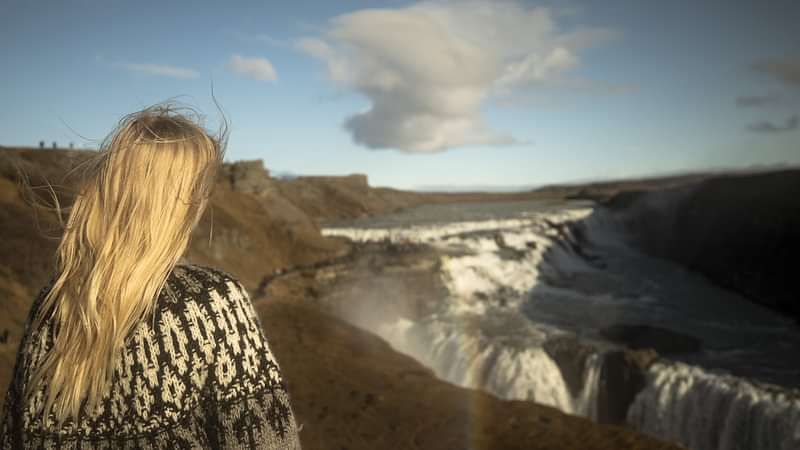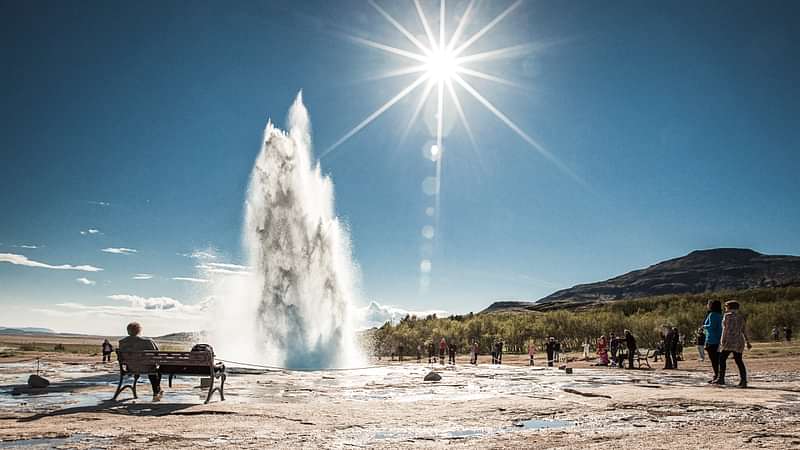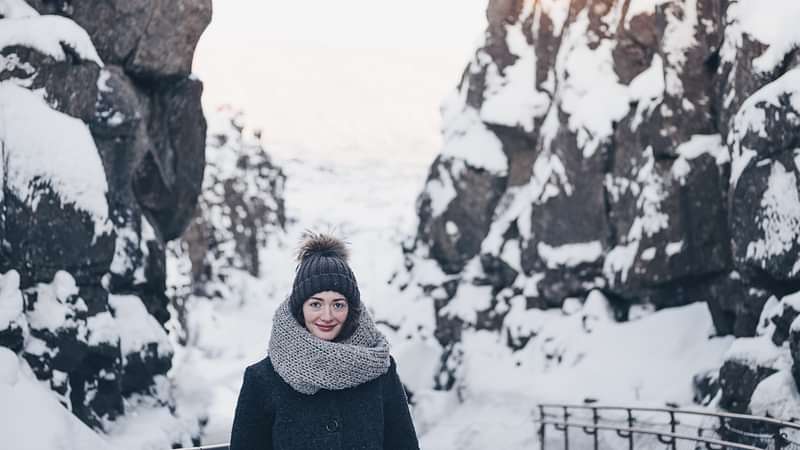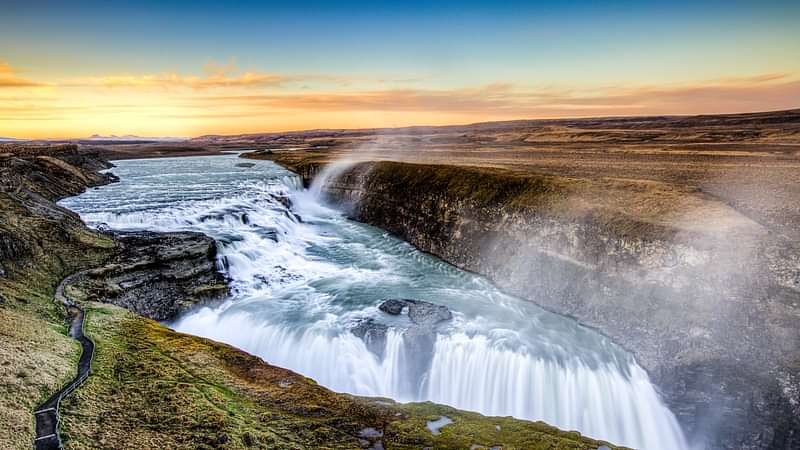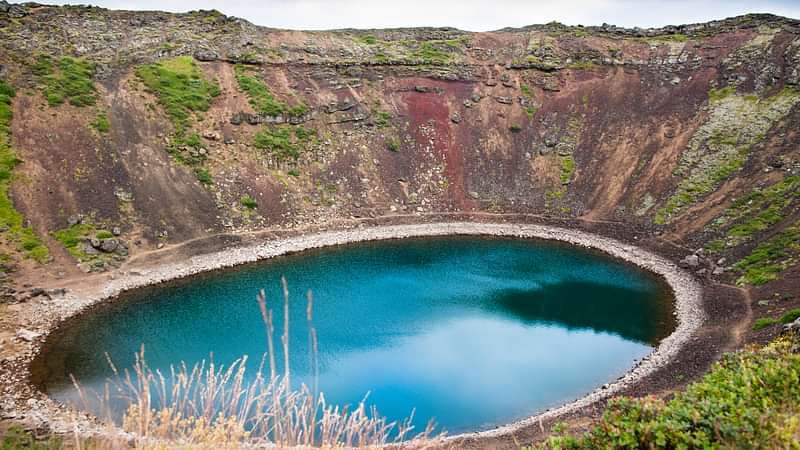 Duration: 10 hours

Very easy

Electronic Voucher

Pick up available
Got Questions? Contact our agents
Description
The Perlan Museum and Golden Circle Tour is a great option for those who want to combine all the highlights of the Golden Circle and the world class nature, aurora and geology exhibition at Perlan, The Wonders of Iceland. The interactive museum is one of the most ambitious exhibitions in Iceland where scientific wonders come alive all around you; glaciers, volcanoes, oceanic wonders, seabirds and northern lights.
After Perlan, depart the city on a true adventure with one of our enthusiastic guides. You will explore, inhale and experience the unique wonders on the Golden Circle; Thingvellir National Park, Geysir Geothermal Area, Gullfoss Waterfall and Kerið Volcanic Crater.
Highlights
Perlan Ice Cave
Áróra Northern Lights Planterium
Þingvellir National Park
Gullfoss waterfall
Geysir geothermal area
Kerið volcanic crater
Itinerary
We service various designated pickup locations in the city center. We firstembark on our exploration of the highlights of the Golden Circle.
After the Golden Circle, enjoy a self-guided visit to Perlan Wonders of Iceland exhibition. Please note that your tour does not include transfer back to the center after your Perlan visit.
The Golden Circle
Our first stop is the geological wonder and UNESCO World Heritage Site, Þingvellir National Park. Þingvellir sits on the intersection of two tectonic plates that slowly drift apart from one another, creating a dramatic and rugged Rift Valley with many impressive open cracks and fissures. This is one of the few places in the world where it is possible to observe a Rift Valley on dry land.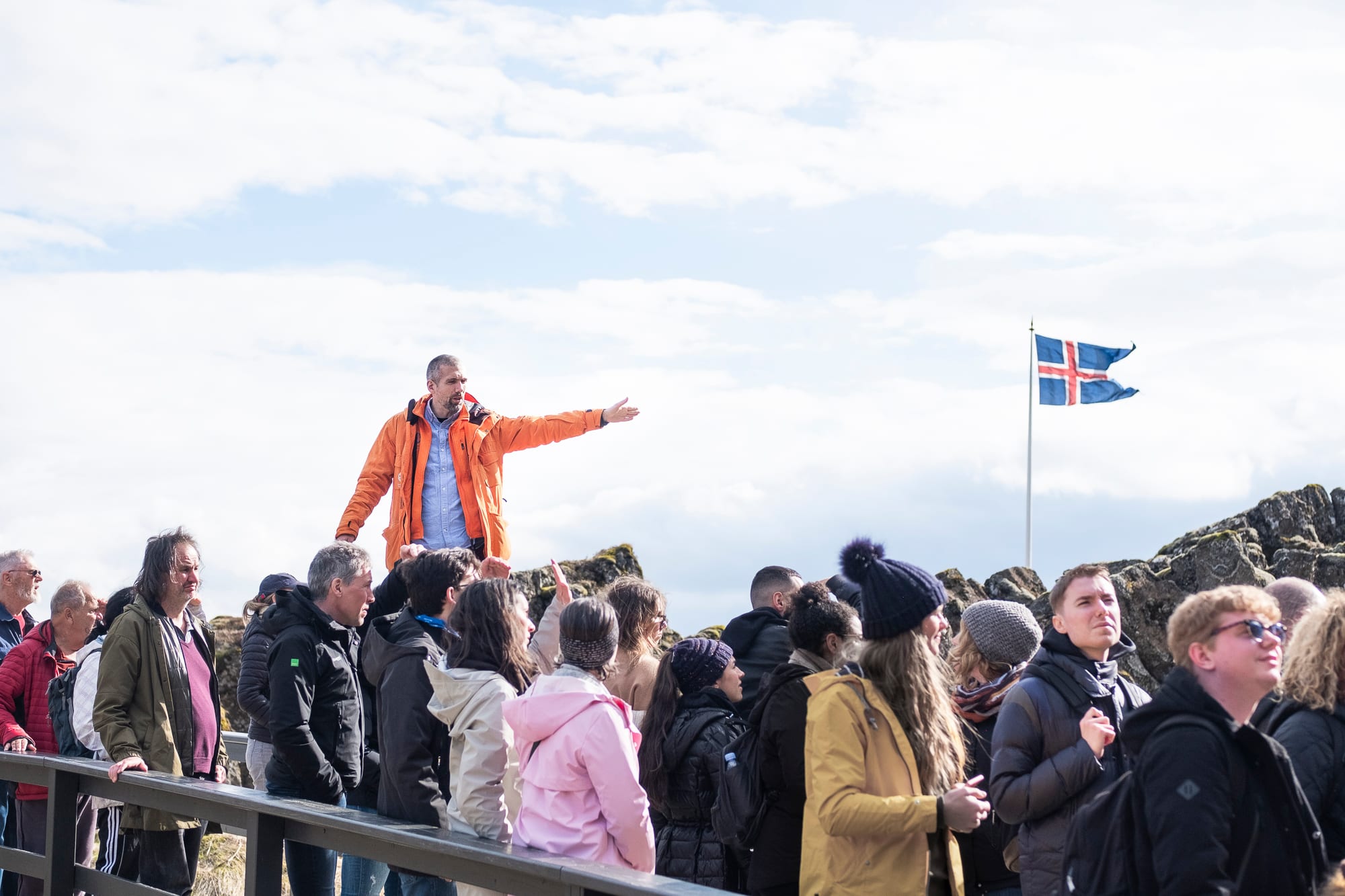 Þingvellir is also charged with history and tells stories of political struggles, compromises and ongoing evolution. Icelands first parliament, Althing, was established here in 930. It was an open air assembly until the end of the 17th century and a big point of gathering where people from all around the island united once a year to make and amend law, settle disputes and form alliances. As you walk down the big fault of Almannagjá towards the Rift Valley you drop into the scenery and atmosphere of the Viking era and truly walk in the footsteps of the Vikings coming for their annual meeting point.
Our next stop is Geysir Geothermal area where you get the chance to observe the erupting hot spring Strokkur spout steaming water up to 20 meters into the air every 5 to 10 minuets.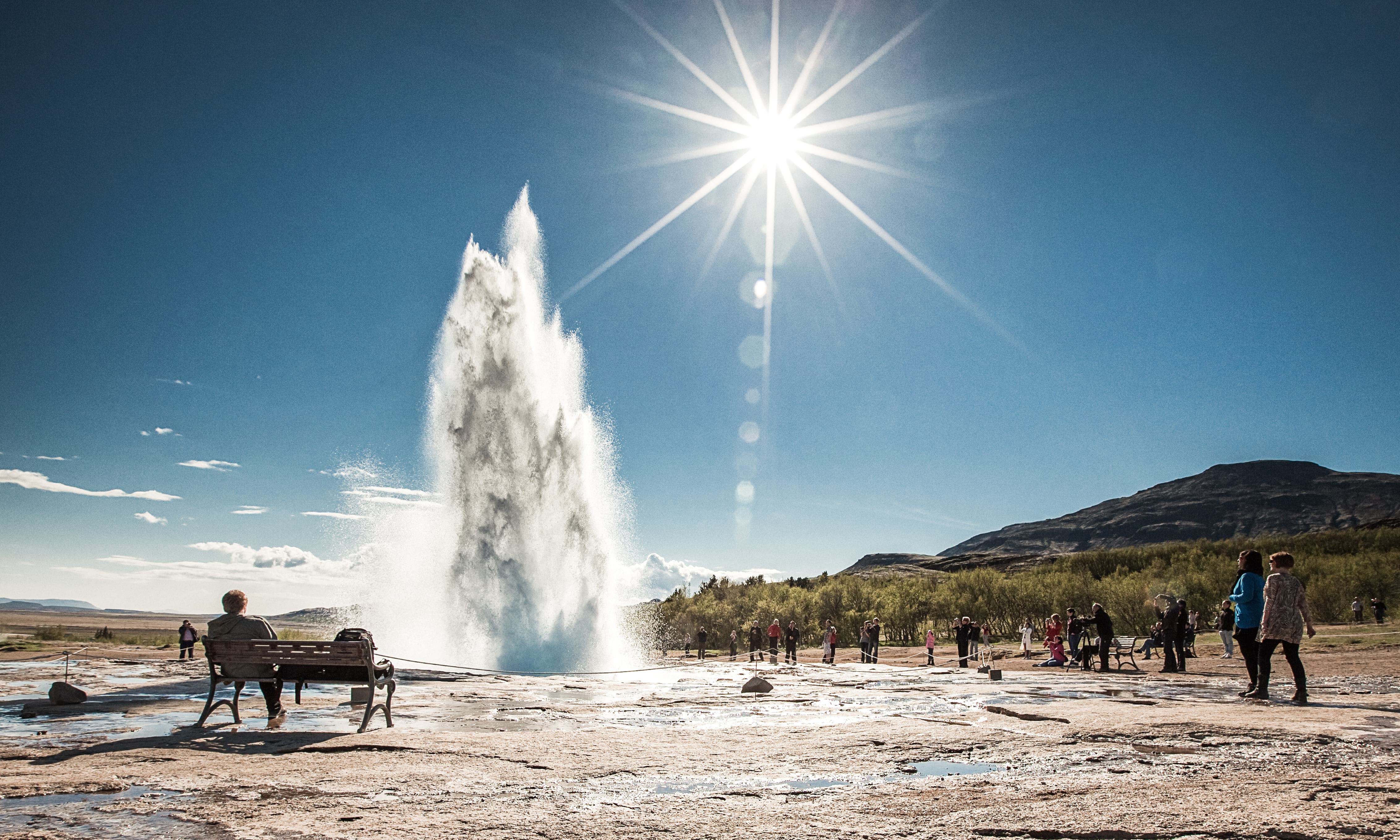 The whole area is transformed by geothermal heat and puts on display magnificent geothermal features such as bubbling pots, steam vents, spouting geyser, colorful ponds and beautiful colors.
Only 10 min drive from Geysir is the iconic waterfall of Gullfoss (The Golden Waterfall) and it's stunning canyon.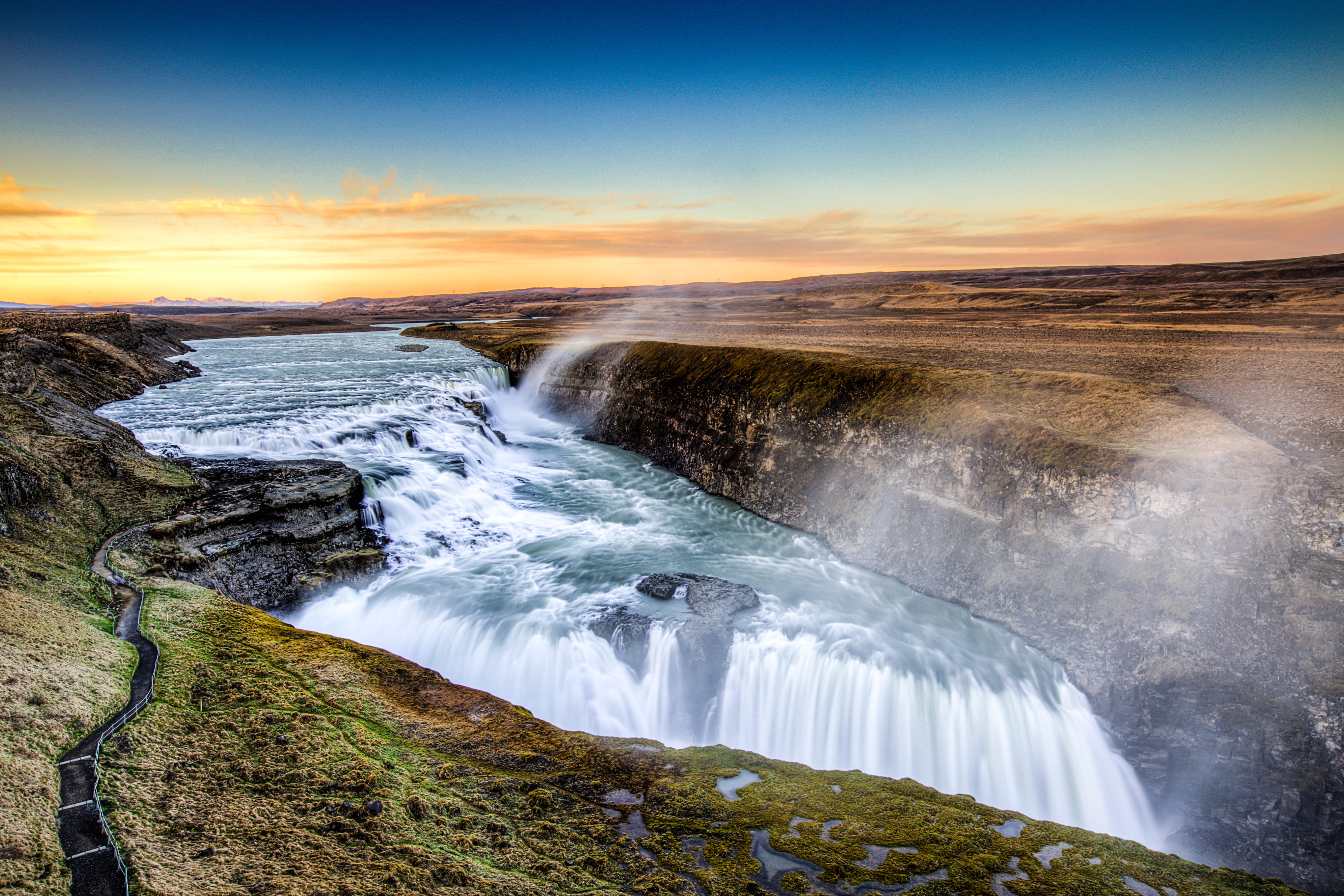 The raging torrent at Gullfoss is fed by the glacial river Hvítá that streams down from Langjökull ice cap and throws itself into a 70 m deep canyon it has sculpted over the last 10.000 years. Langjökull is Iceland's second biggest ice cap and can be seen from the upper level parking on a clear day. Well maintained walking path take you to all the best spots.
The final stop of the Golden Circle is Kerið, a 6500 year old crater formed during a massive eruption.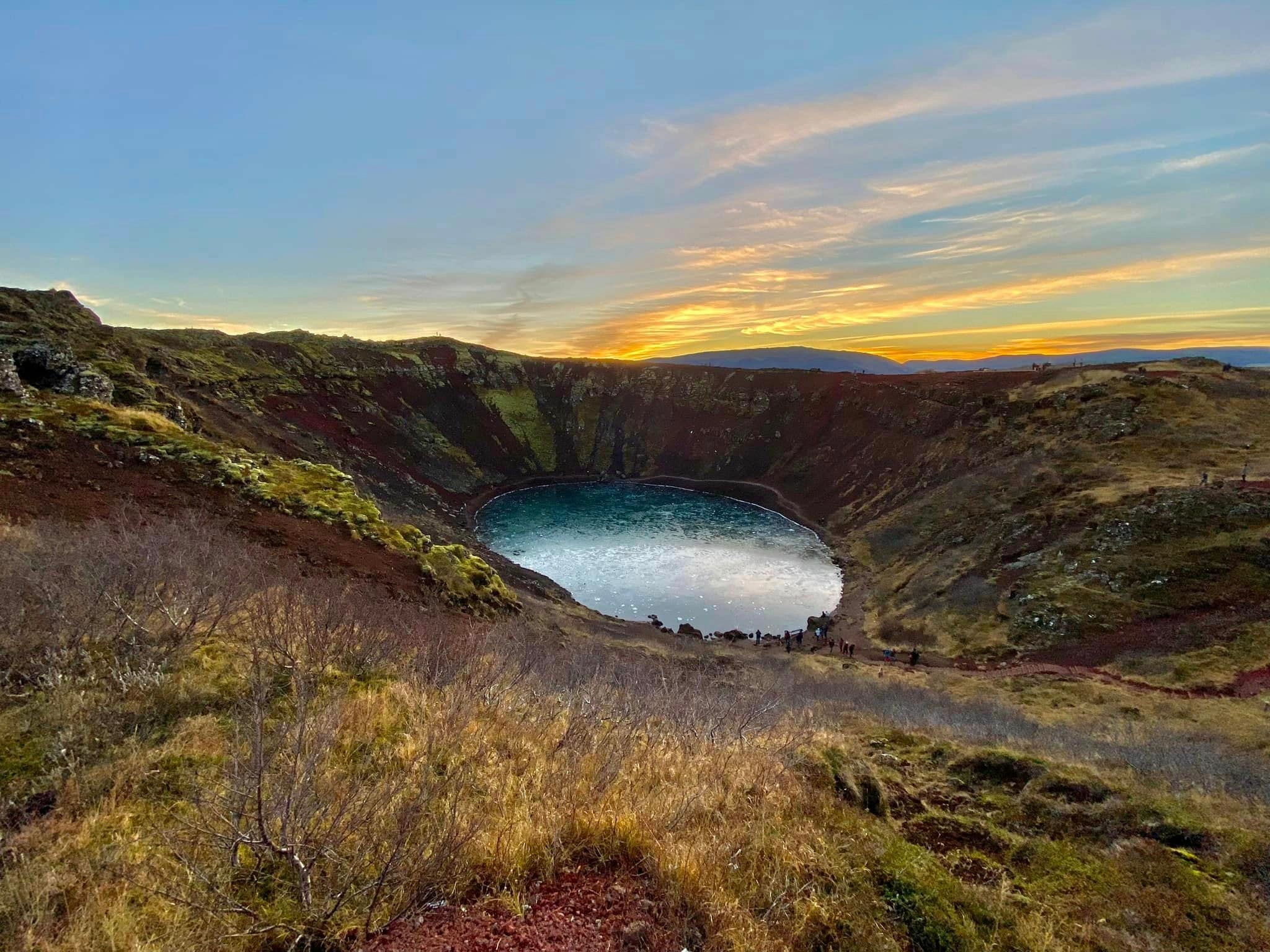 Kerið Volcanic Crater is a unique site with its collapsed magma chamber now filled with milky turquoise waters. Walk around the edge of the crater and embrace the Icelandic landscape or walk down to the lake's shore and admire the vivid colours of this natural beauty.
Perlan Wonders of Iceland Exhibition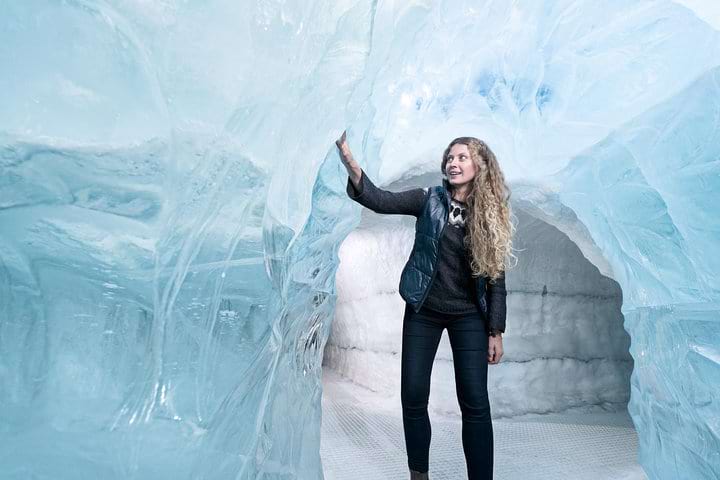 Our bus drops you to the distinctive Perlan building at the conclusion of your Golden Circle tour. Perlan features a diverse range of exhibits celebrating the natural wonders of Iceland, including animals, birdlife and much more.
A meticulous recreation of a natural ice cave, Perlan Ice Cave is a must visit. Created using tonnes or real glacier ice, Perlan is the closest you can come to experiencing these natural wonders without traveling hundreds of kilolmetres from the capital. Admire ice sculptures and chair in the cave.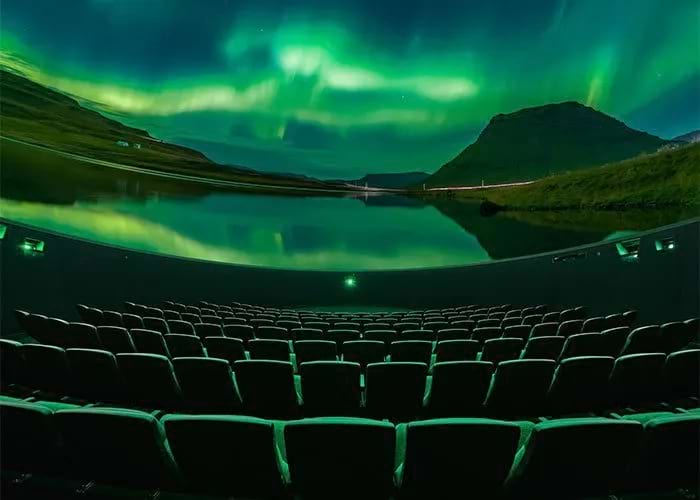 Also at Perlan, experience Árora, a stunning planetarium where state of the art technology is used to recreate wonderous northern lights displays. Sit back and be blown away by the huge wraparound screen and learn how auroras form and the tales and myths that have built up around them.
Please note that this tour does not include transfer back to the city center after your Perlan visit. It´s a 5 minute taxi ride or 20 minute walk to the central drag.
What's included
Entrance fees to Perlan - Wonders of Iceland Exhibition
Professional guide on the Golden Circle Tour
Entrance fees to Kerið Volcanic Crater
Pickup at selected locations in central Reykjavík
Free WiFi
What's excluded
Drop off after Perlan
Drinks and food
What do I need to bring
Warm, water- and windproof clothing are always useful in Iceland.
All tickets are e-tickets so there is no need to print them out.
Important information
Drop off after Perlan is not included in this tour.
Cancellation policy
Cancellation fee of 100% if cancelled 1 day or less before departure
Guided Language
Reviews!
Thank you for submitting your review