Duration: 11,5 hours

Easy

Electronic Voucher

Pick up available
Got Questions? Contact our agents
Use the Promo Code SUMMER10 at checkout to get 10% OFF as part of our Summer 2023 Sale.
Overview
Whether you are pushed for time or just want to make the most of your every second in Iceland, this fantastic day tour spent exploring Icelandic nature via both horse-back and bus, might just be the perfect choice for you.
Join our Golden Circle and Horse-riding Day Tour and visit some of Iceland´s most beloved natural wonders, including surging Gullfoss waterfall, the oft-erupting Geysir, UNESCO World Heritage site Thingvellir National Park and the the volcanic crater at Kerið.
But there´s more! You are also introduced to the distinctive and cute Icelandic horse, famous for its diminutive size and smooth ride. This horse-riding tour is perfect for beginners, and we journey at a relaxed canter through green hills and valleys on the outskirts of the city.
Highlights
Meeting the famous Icelandic Horse
1.5/2 hour trek on horseback through the lush Icelandic countryside
Thingvellir National Park
Geysir
Gullfoss waterfall
Kerið volcanic crater
Horse-riding adventure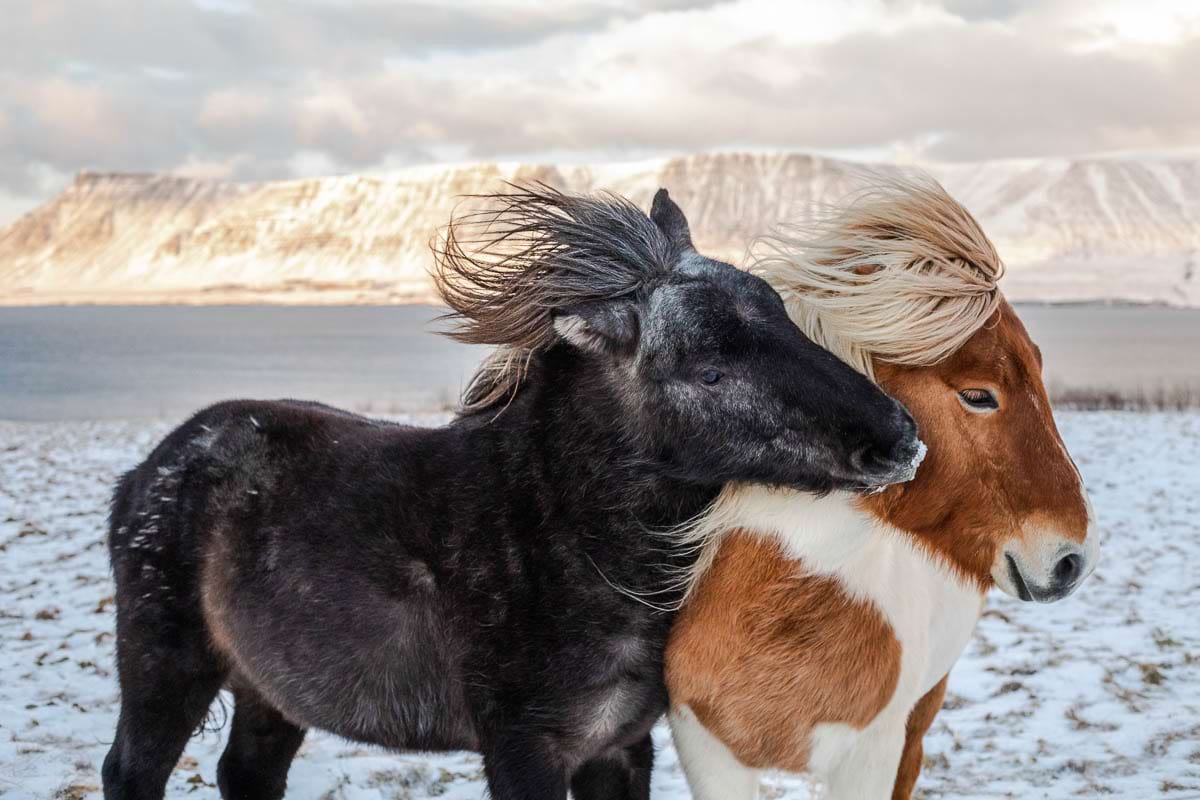 Whether you an experienced riding enthusiast or absolutely new to horse riding, Iceland is the perfect destination for you. The Icelandic horse breed is famous for its small size, as well as its 5th gait called the tolt which is unique to the breed. The tölt is a smooth four-beat gait where the horse seems to glide onwards, and the rider hardly moved in their saddle as a result.
Horse riding tours have been offered from our farm near Mosfellsbær for for over 50 years, so you know you are in good hands. The history of the Icelandic horse goes back much longer of course, back to settlement times or over 1000 years. The purity and health of the breed is treated very seriously and once an Icelandic horse has been exported, it may never again return to Iceland.
We will outfit you with all the required gear, before introducing you to your steed for the day. We match the perfect horse to your size and experience level. Ride through lush countryside, over hills, beside rivers, and enjoy the company of these calm and noble creatures.
Once your riding tour is over, you can buy refreshments at our saloon while you await your Golden Circle tour pickup.
Grand Golden Circle Tour
Our Golden Circle tour is the perfect way to introduce yourself to the captivating and diverse landscape of this volcanic island. This incredible excursion offers a perfect demonstration of the creative and destructive forces of nature, such as geothermal water, tectonic plates, raging waters, and volcanoes, that shape Iceland.
Our journey starts with a visit to Thingvellir National Park, a UNESCO World Heritage site boasting impressive geological features like Almannagjá gorge, which marks the mid-Atlantic rift, where the Eurasian and North American tectonic plates meet.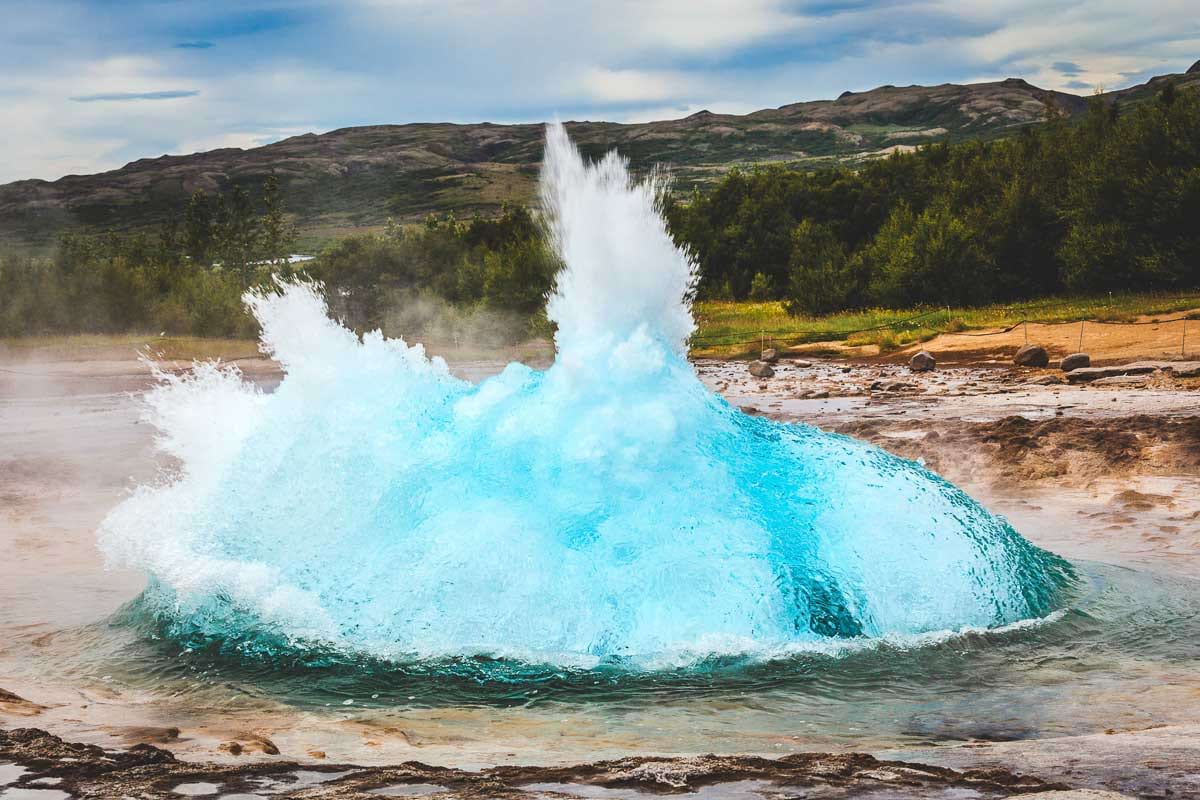 Iceland is very lucky to have almost limitless access to geothermal water, which is untilised from swimming pool, heating our homes and much more. At Geysir in Haukadal valley, one can see the influence and effects of unfettered volcanic geothermal waters at every turn. Steaming hot-pools and the smell of sulphur are but precursors to the main event, an erupting geyser called Strokkur. This wonder can be relied upon to erupt every 5 minutes or so.
Continuing on to Gullfoss waterfall, admire the raging water of the Ólfusá River as it cascades down several levels on its journey towards the sea far to the south. Multiple viewing points offer stunning photo opportunities of this magnificent waterfall.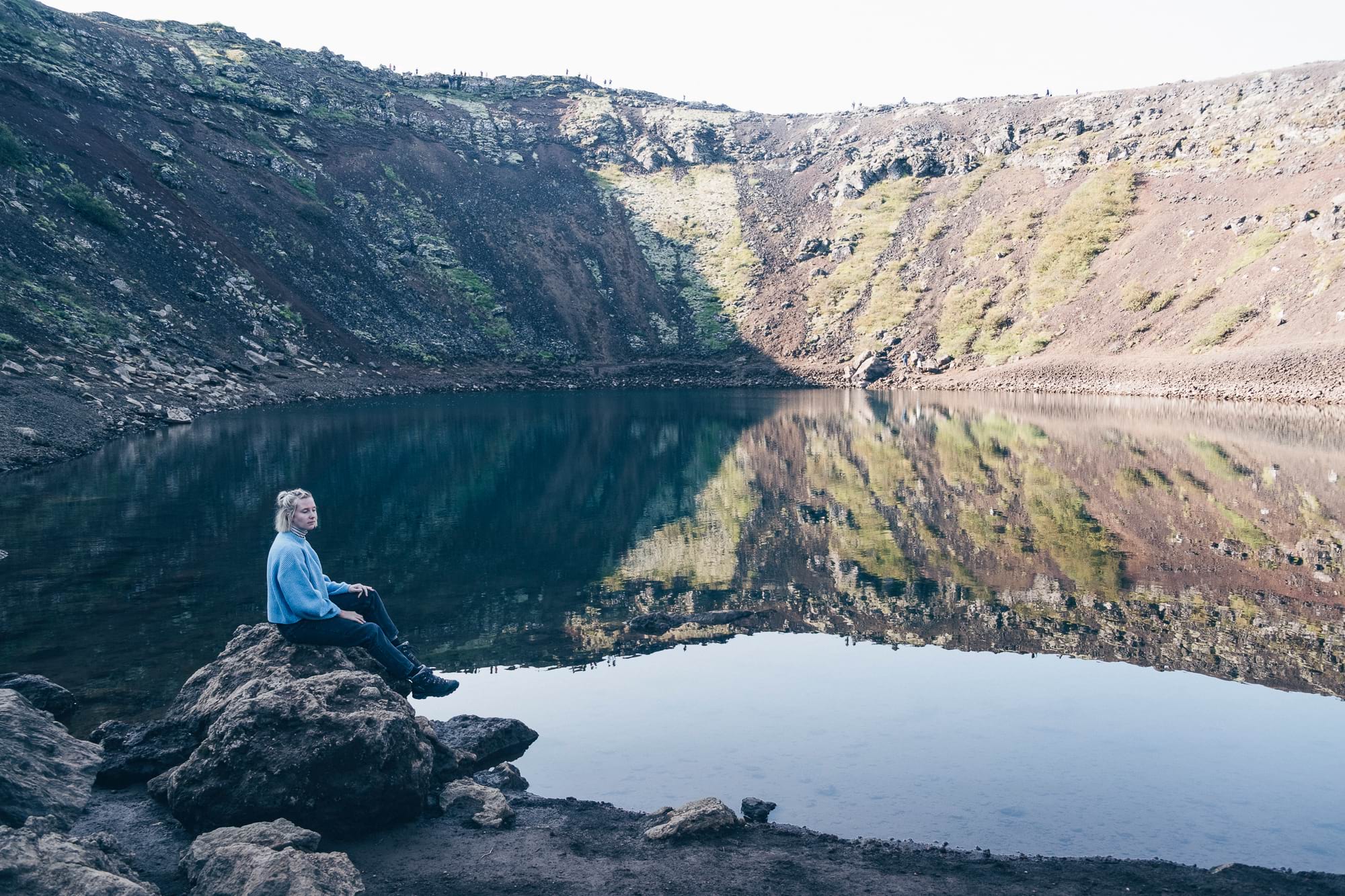 Our final stop before the tour concludes is at Kerid Crater - the remnant of a massive eruption 6,500 years ago. This massive crater measures 170m in diameter and a small lake sits at its bottom. A winding path leads down to the water's edge, where you can take in the beautiful scenery.
After an unforgettable day featuring horse-riding, exploration and sightseeing, we drop you back to, tired but happy, tothe city.
What´s included?
Pickup and drop off
Horse-rising tour and gear
Golden Circle tour
Kerið crater entrance fee
WiFi on board
What´s excluded?
Important Information
The weight limit on this tour is 120kg or 264lbs
Minimum age on this tour is 7 years old
Guided language
Cancellation policy
Full refund is offered if the tour is cancelled 48 hours in advance. No refund is offered if cancelled with less than 48 hours notice.
Reviews!
Thank you for submitting your review