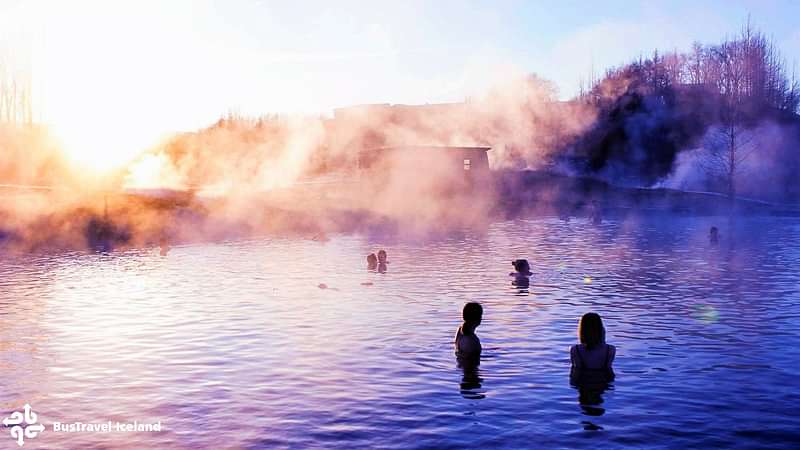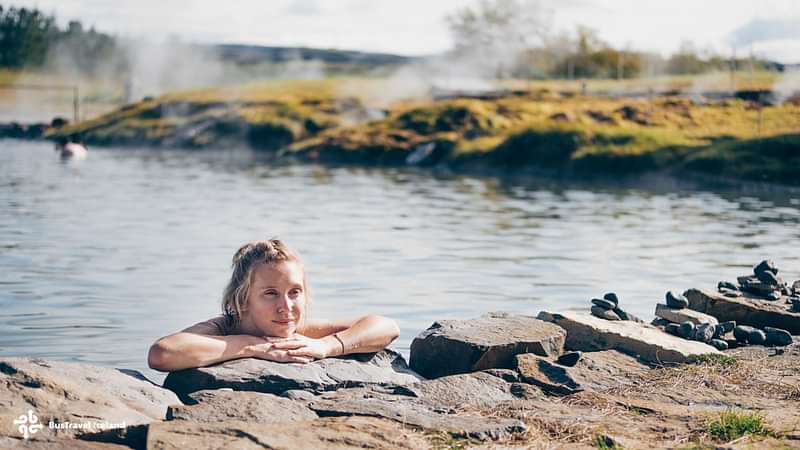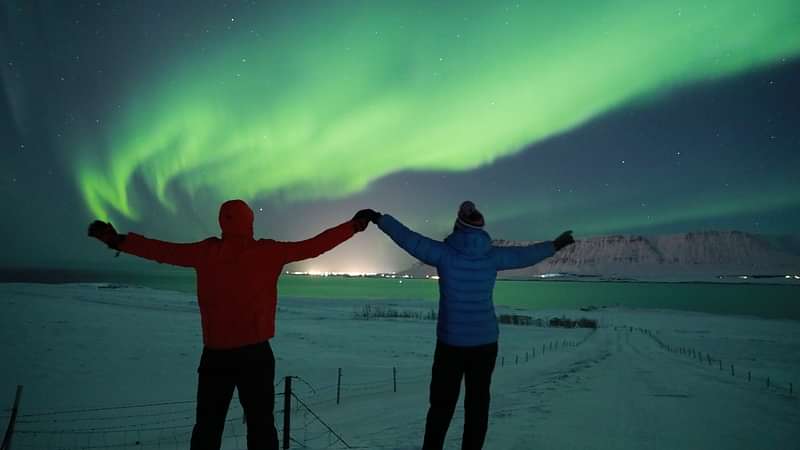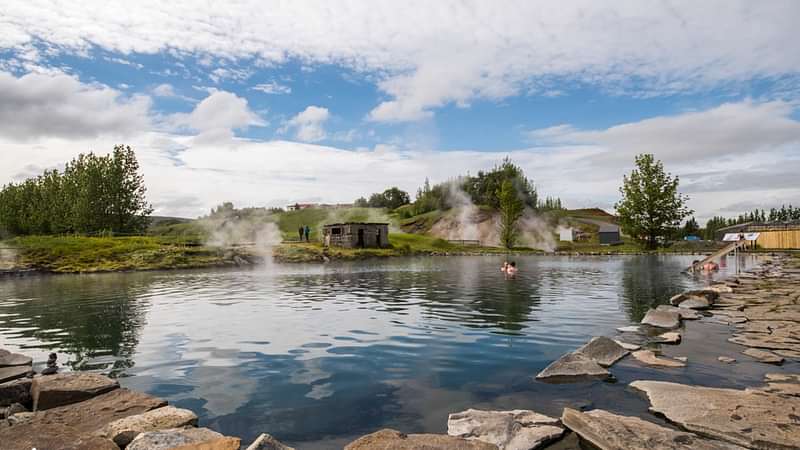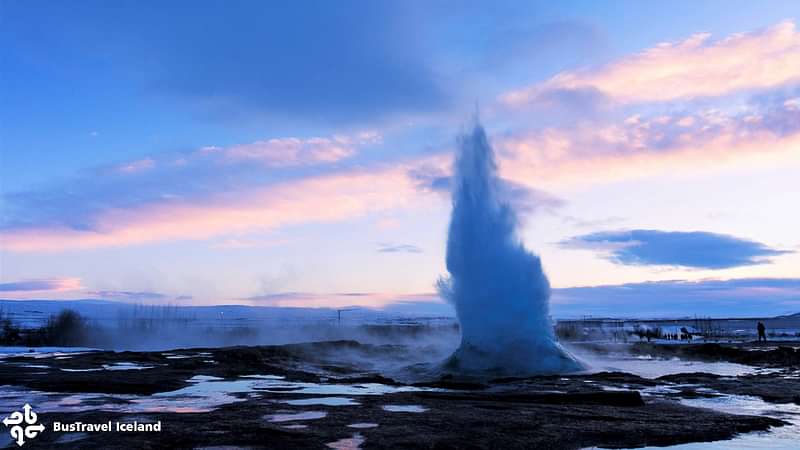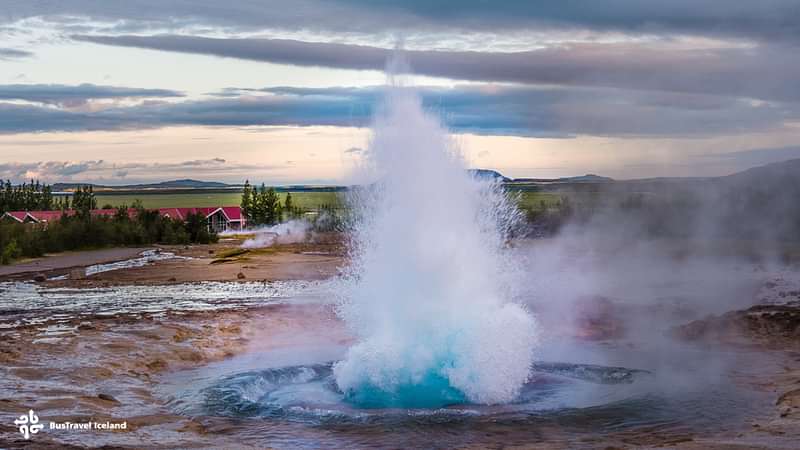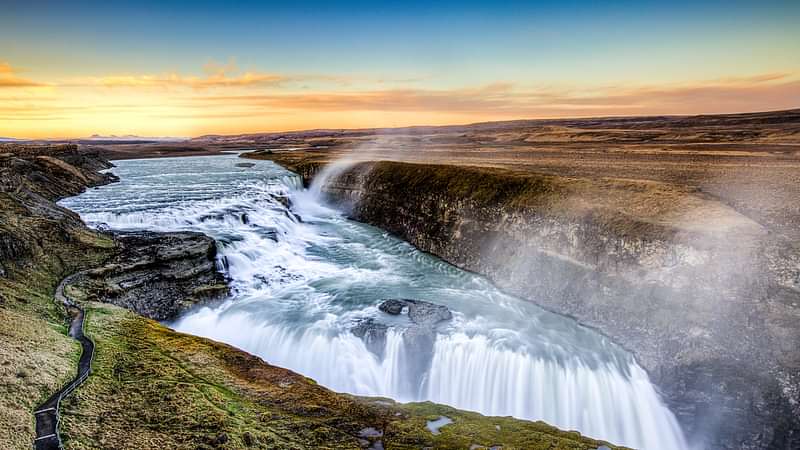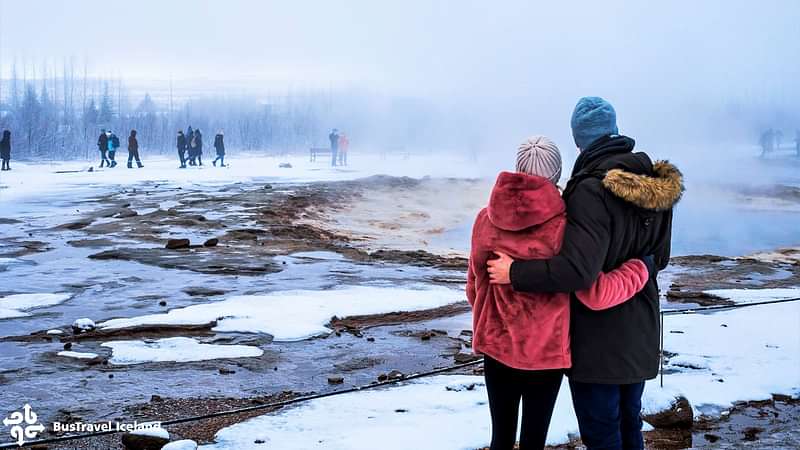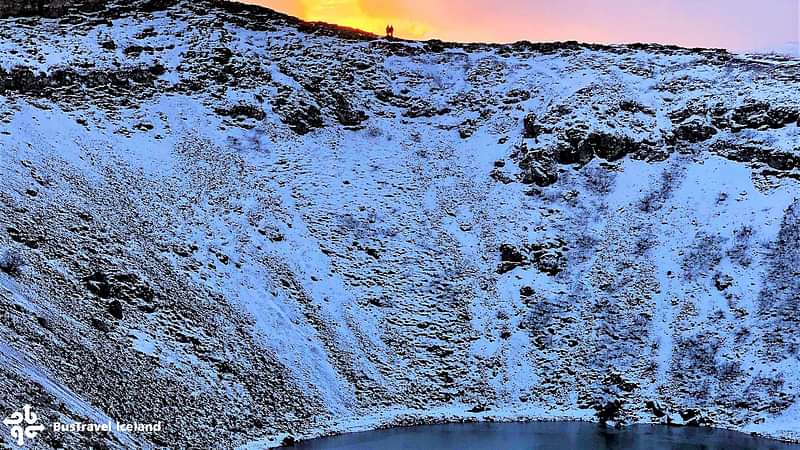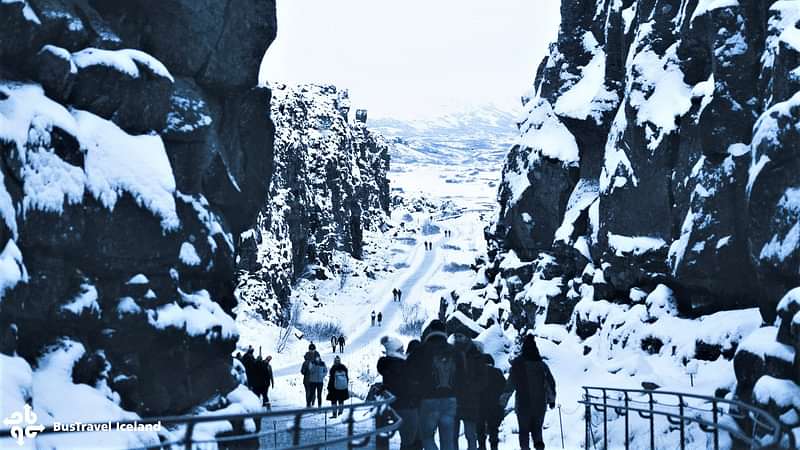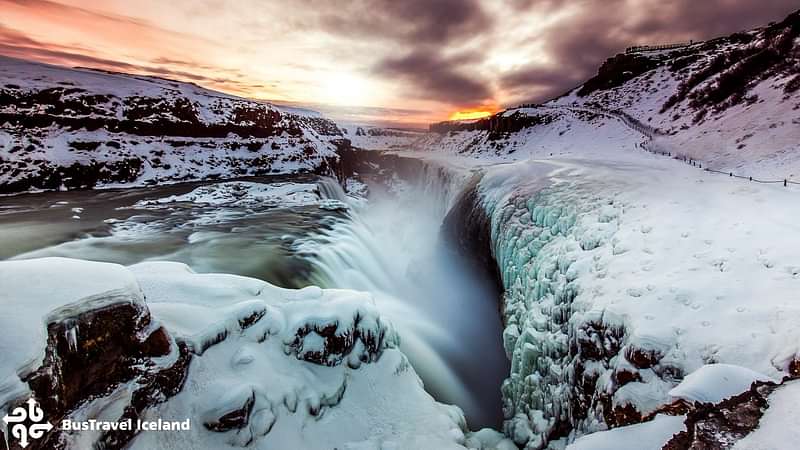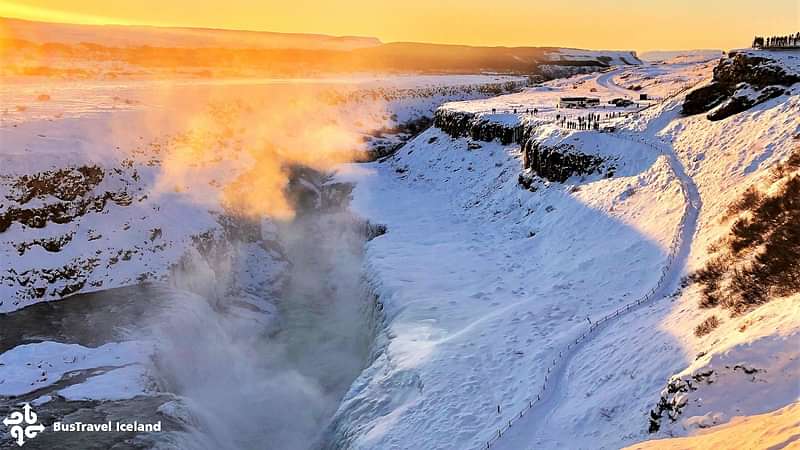 Description
Join BusTravel Iceland on two of our most popular bus tours from Reykjavík. Starting with our morning departure to tour the Golden Circle, where you will see geological wonders and bathe in the hot-springs of the Secret Lagoon Flúðir. After the first phase of the day, you will return to the city for rest and relaxation before your evening hunt for the elusive Northern Lights. Three great experiences in one long but fulfilling day.
Combo tours
Our combo Northern Lights Tours afford you the opportunity to maximise your time and enjoy a sightseeing tour before your evening aurora hunting bus tour. But squeezing the maximum out of one day is not the only benefit as you also get a discount on both tours.
The Golden Circle
The Golden Circle is the name given to a route comprising three main attractions; Thingvellir National Park, an area of historical, cultural and geological importance dear to the heart of all Icelanders; Gullfoss waterfall, a majestic and powerful waterfall powered by a glacial river; and Geysir, where you can witness the frequent and awe-inspiring eruptions of geothermal steam and water.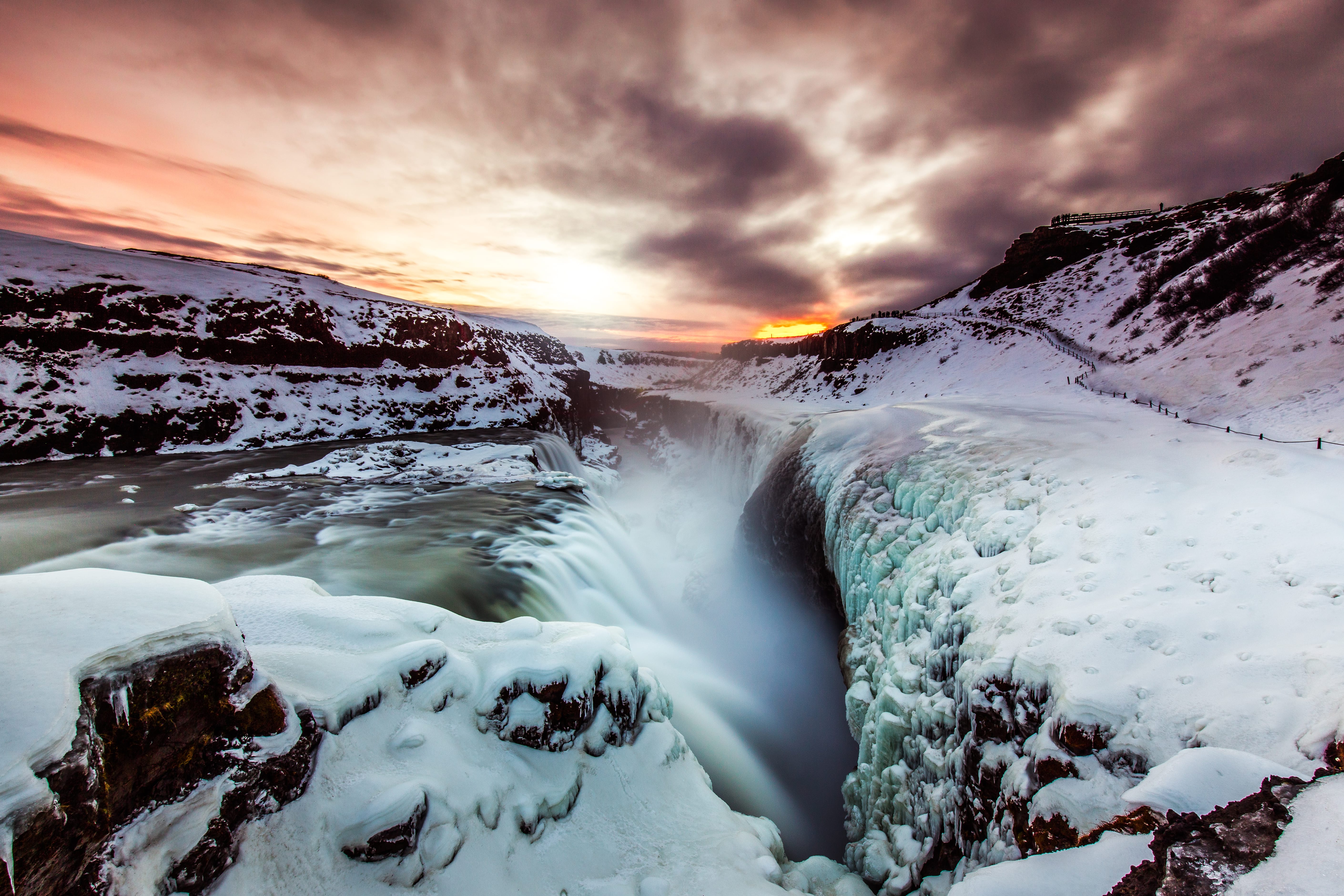 In addition to these classic stops, we will also take you to the 6500 year old volcanic crater of Kerið and perhaps the highlight of the day, the warm and soothing waters of the Secret Lagoon in the town of Flúðir.
The Secret Lagoon
One of the surprising things one might not know about Iceland, is its long love affair with outdoor bathing. A respite from the often cold and challenging climate, one of the most popular places to bathe in warm, geothermal waters is the Secret Lagoon in the village of Flúðir. Flúðir is situated along the Golden Circle route and is therefore the perfect addition to this famous tour. Also known as Gamla Laugin, this Lagoon dates from the late 19th century.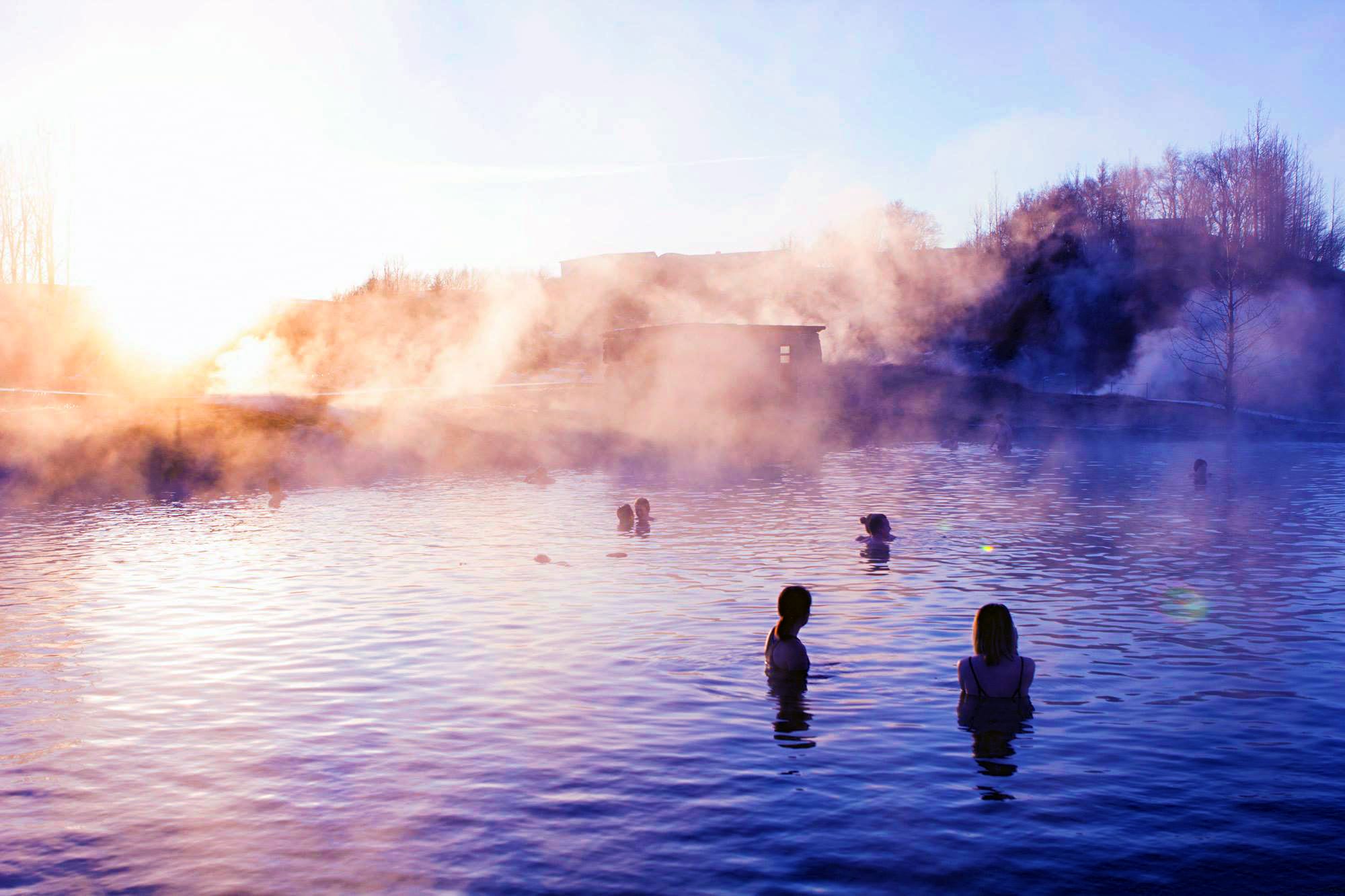 After your Golden Circle & Secret Lagoon tour, you will be dropped back to the city for a few hours break, during which you can refresh and enjoy dinner at your leisure.
Northern Lights Bus Tour
A phenomenon that attracts visitors in droves to Iceland and no wonder. Nothing can prepare you for the majesty of a full power display of the Northern Lights. Our Northern Lights Bus Tour from Reykjavík takes you to where the action is. We study closely cloud coverage forecasts as well as the KP-index which measures the strength of atmospheric aurora activity. We only go on tour when we believe there is a good chance of catching the dancing green belts of the aurora.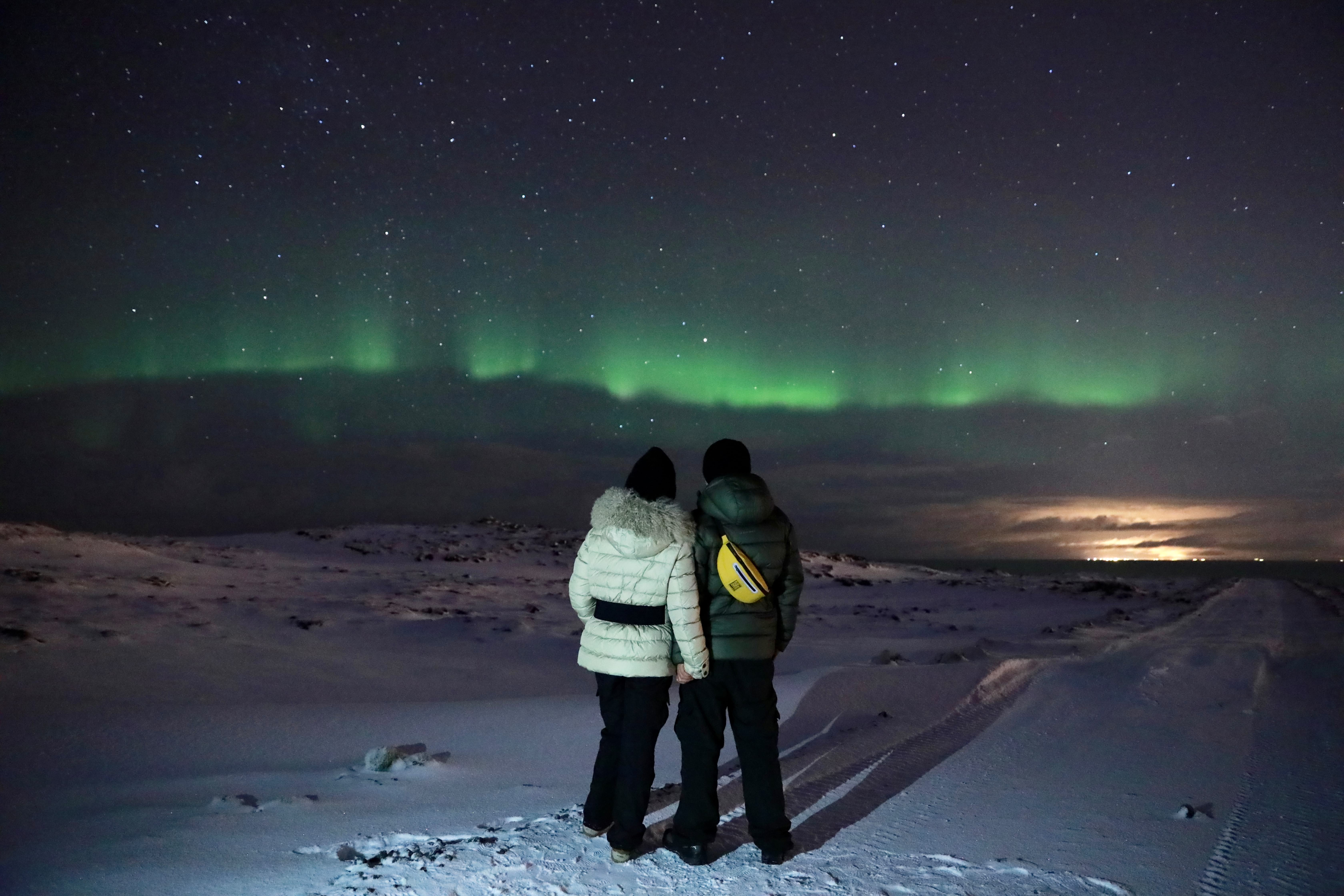 We venture beyond the city light pollution and usually stops in a few locations along the way. We will do everything we can to introduce you to the lights and our local and knowledgeable guides will entertain and impart knowledge and stories along the way.
As an added bonus, you will enjoy homemade hot-chocolate to help keep the cold at bay.
What's included
Experienced guide
Wi-fi on board
Secret Lagoon entrance ticket
Kerið Volcano entrance ticket
Hot-chocolate drink on the Northern Lights tour
What's excluded
Meals and drinks
Towel rental at the Secret Lagoon
What do I need to bring
Wool or fleece (not cotton) thermal first layer of clothing
Hat and gloves
Comfortable shoes
Water and snacks
Important information
Towels are not included with your Secret Lagoon ticket but can be rented there.
The duration of the Golden Circle and Secret Lagoon tour is approx. 10 hours and the Northern Lights tour is approx. 4 hours.
If you don´t see the Northern Lights on your tour, you can go again for free. This offer is valid for 36 months. Just contact our customer service team to reschedule.
Cancellation policy
Cancellation fee of 100% if cancelled 1 day or less before departure
Guided Language
Reviews!
Thank you for submitting your review
Great tour! Monika was very knowledgeable. The scenery was beautiful, and the secret lagoon was a great way to warm up from the cold outside. We were unable to see the Northern Lights our first time out and were able to rebook the next night.
Besides the unpredictability of nature, this was a massive highlight for me! This country is so incredibly breathtaking and this tour does everything it can to highlight just that. We were fortunate to have some wonderful weather, so the sights were spectacular. Every sight was a wonder and delight--worth seeing. But even if they weren't, my tour guide Thor would have made it seem like a sunny day! Thor's passion, humor and optimism was infectious and he set the bar sky high as my first tour guide of the trip. I'm very thankful that I got to be shown the golden circle by him, and share some of the most delicious hot chocolate during the northern lights tour. Even though we didnt see them this time, Thor made sure that we felt like we were on an adventure every step of the way! Thank you so much!!
booked a tour with bustravel.is had a querie regards pickup at cruise port spoke to Sam , wow ! great guy to deal with very polite, informative,nothing a problem. if i was still in business he would be the kind of person i would employ. Thanks Sam