We are a youthful and personal day tour operator, running guided day tours from Reykjavik to the most popular tourist attractions in Iceland. All tours are operated daily in comfortable busses and guided in English by experienced, fun & enthusiastic guides, who love to show our guests around Iceland.
The History of BusTravel Iceland
We are one of the oldest tourism companies in Iceland, founded in 1960, but reimagined in 2015. We combine this rich history and new vibrant energy to provide our guests with the best Iceland travel experience possible.
The careful attention to detail and acknowledgment of every customer entirely individually is what sets us apart. Every element of the customer journey is met with care, from the moment of inquiry to long after the travel date. Our customers have voices that are heard, we are continually evaluating ourselves and our tours, to confirm that our pledge in offering the most authentic experiences at the highest level of service is being met.
The Team
The company consists of highly educated and energetic people coming from various parts of the world with a wide range of experience. Our main goal is to provide high-quality service and a fantastic range of interesting tours for travellers like you, so that we can share our unique expertise.
"We attempt to make travelling in Iceland more pleasant, simpler and richer because we genuinely love our country and what we do."
We live it - You'll love it!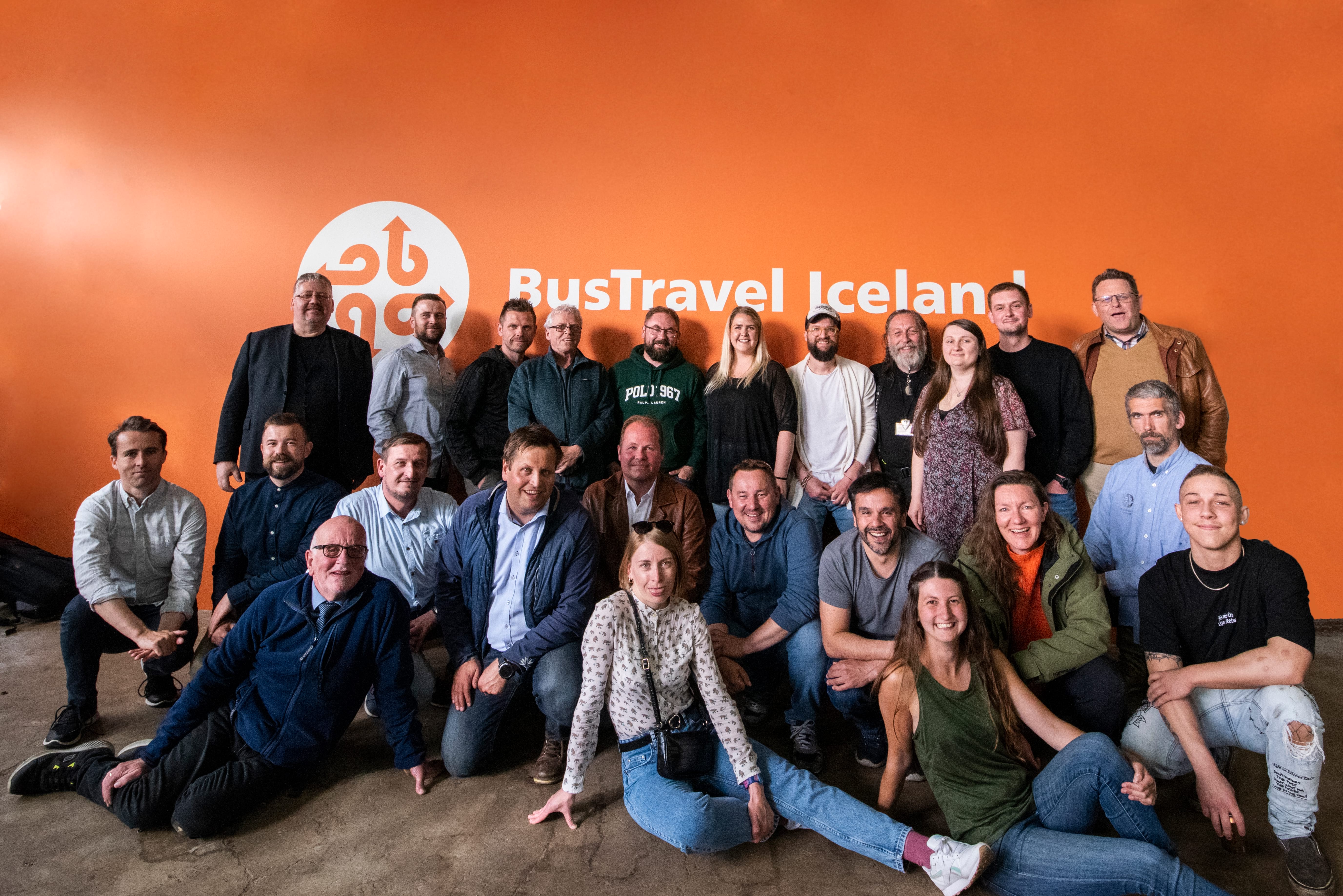 The BusTravel family enjoying a staff day in the South of Iceland!
Unique Guides – Unique Experiences
We are extremely proud of our outstanding group of experienced local guides. They are all professional, knowledgeable, humorous, and approachable. Their mission is to turn your tour into an unforgettable experience.
Sustainable Tourism
BusTravel Iceland is contentious of and proud to deliver sustainable and safe travel. We are committed to the idea of sustainable tourism, which means that we encourage ourselves and our guests to experience Iceland while striving to make a positive impact on the environment, society and economy. We aim to have our operations as eco-friendly as possible and with your help we can do even better!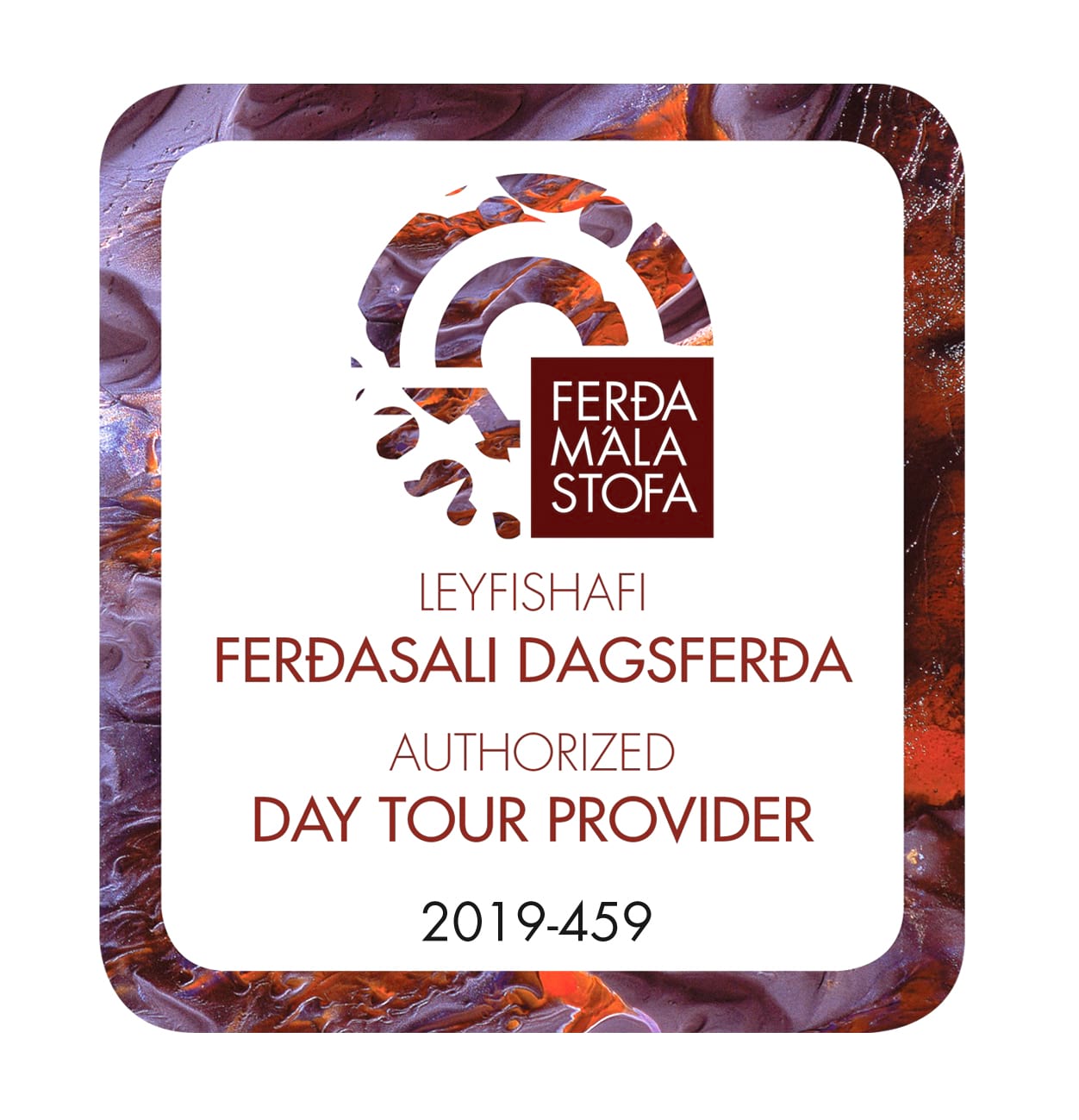 VAKINN – Quality & Environmental Certification
BusTravel is fully qualified by VAKINN, the official quality and environmental system in Icelandic tourism. Only tourism businesses that maintain the highest standards in all aspects of business practices and meet VAKINN's comprehensive assessment criteria have earned the right to display VAKINN certification.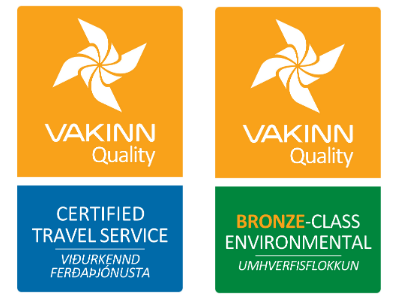 KOLVIÐUR – The Icelandic Carbon Fund
BusTravel Iceland is a dedicated member of the Iceland Carbon Fund. The mission of the Kolvidur Fund is, first and foremost, to reduce the concentration of carbon dioxide (CO2) in the atmosphere by increasing the carbon sequestration of forest ecosystems, in other words, minimizing our carbon footprint. The Iceland Carbon Fund offers carbon offsets through tree planting. We encourage our guests to contribute to this good cause by adding 220 ISK to their booking (the equivalent of one tree being planted), thus making their tour carbon neutral. 100% of the donation goes into planting more trees in Iceland and fighting global warming.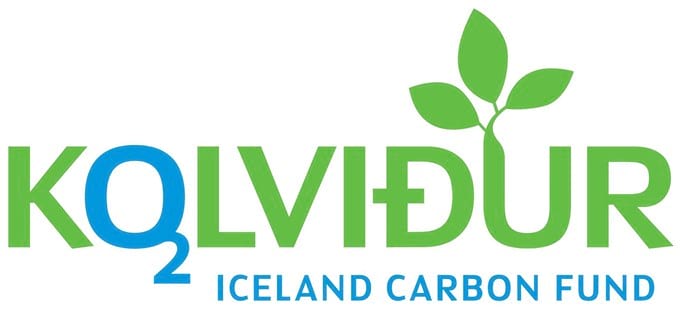 EURO 6 – European Emission Standards
By having a new fuel-efficient fleet that meets the highest emissions standards, EURO 6, BusTravel Iceland reduces the impact of exhaust emissions, from its transportation, on environmental pollution and global warming.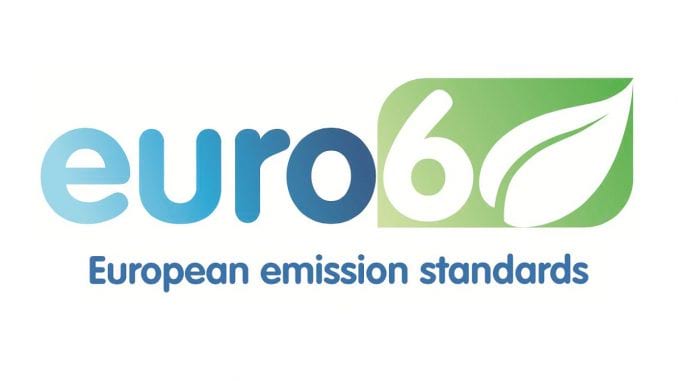 The Clean and Safe Pledge
We have undertaken the pledge by the Icelandic tourism board to ensure cleanliness and safety on all our tours. This pledge was established to provide tangible evidence of the hygiene procedures already in place and to highlight Iceland as a safe travel destination. This was an easy pledge for BusTravel Iceland to take as we already adhered to high standards of cleanliness and safety.